10 ways to slash your bill as water and electricity prices rise
From recycling water from the washing machine, to switching to LEDs, Talking Point gets expert tips to help three households reduce their utilities bills.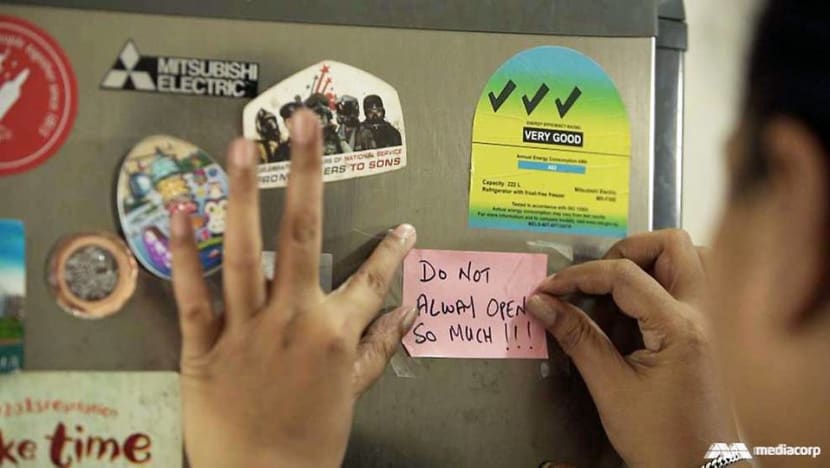 SINGAPORE: The minute Mr Rudywizannata Sawi is home from work, he blasts the air conditioning, even though his household of five already keeps their home air-conditioned for 18 to 20 hours a day, and even 22 hours on one occasion.
"Singapore is very hot, you know," reasoned Mr Rudy, who perspires easily. It is little wonder that their utilities bill is high. Last month, it was S$353 for their four-room flat, which he thought was "normal".
He was surprised to find out that the average for public flats of that size was about S$140 to S$150. "It's a big disappointment," he said. "I could use (the money) for better purposes."
With electricity tariffs rising by 6.9 per cent for this quarter, and the second phase of the 30-per-cent water price hike starting this month, households like his may be increasingly mindful of their energy and water consumption.
To help three families, the programme Talking Point enlisted a team of experts to advise them how to manage their electricity and water usage. Smart Distribution Boards were also installed in their homes for them to monitor their energy consumption. (Watch the episode here.)
There was an added challenge: To see who could cut down the most. And after a month, Mr Rudy's household made the biggest saving: 16 per cent (S$56). Here are some of the energy- and water-saving tips the families received: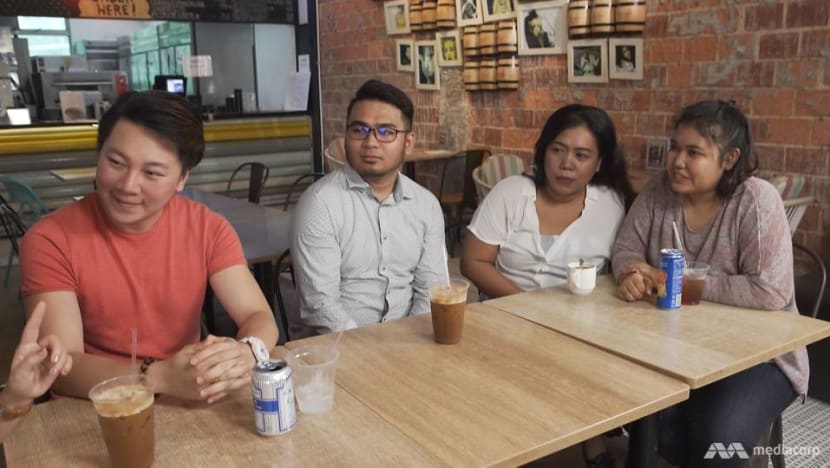 1. KNOW YOUR GUZZLERS
Many Singaporeans are unaware of the energy guzzlers in their homes, according to a survey by Energy Efficient Singapore.
In the average household, over three-quarters of the electricity is used to power just three appliances: Air conditioners (36.7 per cent), water heaters (20.9 per cent) and fridges (18.5 per cent).
In terms of water, showering uses the most, at 27 per cent, toilet flushing accounts for 18 per cent, while general kitchen usage stands at 16 per cent.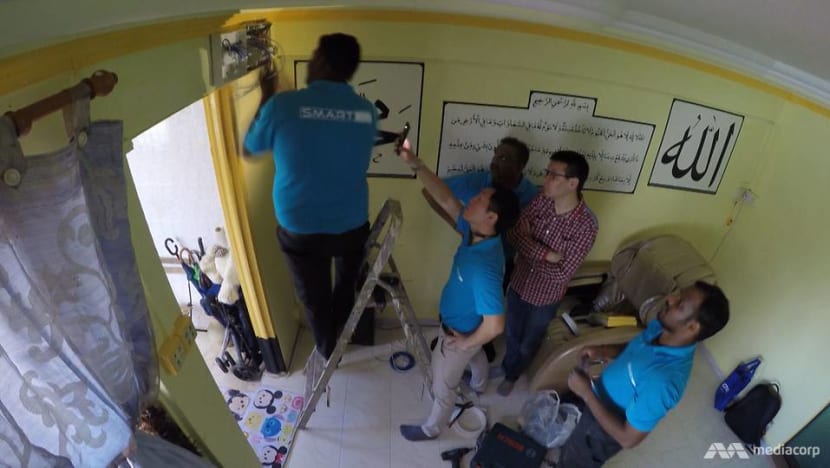 2. HOW TO CUT DOWN THE A.C. (AND SURVIVE THE HEAT)?
When Mr Rudy's housemate complained about their air conditioning usage being cut to 15 hours a day, eco-conscious blogger Jeraldine Phneah suggested they use the fan as a supplement.
"One of the things that worked for me was that I can leave the air-con on for about two hours, and then I set the timer to switch it off," she said.
Then I'd let the fan circulate the cold air around the room for the rest of the day.
She also suggested they close their room curtains during the day, to block the sunlight and heat, making it more energy efficient to cool their rooms at night.
3. DON'T SKIMP ON SERVICING
Despite his air conditioners running for nearly the entire day, Mr Rudy only serviced them once every six months.
But he should be servicing them once every three months, since they are used daily, so that they function better and are more energy efficient, said YeoBuild Home Repair managing director Yeo Leng Chye.
WATCH: Learn and save (2:54)
"When your air conditioner ages, you can't achieve 100 per cent (energy efficiency). You'd probably reach only 70 to 80 per cent," he said. "After that, when you don't clean it, it would continue to drop (down) to 50 per cent."
And this would increase one's energy consumption and electricity bill.
4. DON'T OVERLOAD THE WASHER
When asked about their laundry load, Mr Rudy said "full load", to which Mr Yeo replied: "I call this overload."
Overloading the washing machine not only damages it, but also prevents the clothes from getting cleaned properly. "When the motor is stressed, it draws more (electric) current," he said, adding that the machine should be about three-quarters full at most.
5. LET THE FRIDGE COOL
Fridges, too, should not be overloaded. More importantly, enough space must be left around the fridge for heat dissipation.
Mr Jason Sim's family, who live in a four-room flat, used to place a silver sheet beside their fridge to protect it from oil and heat when they cooked.
But Mr Yeo advised against this, as the board was affecting the appliance's ability to cool properly. "The heat isn't able to disperse (properly). The electricity consumption will be higher," he said.
In Ms Miqi Lina's two-room flat, the fridge was consuming more energy than usual, making up a third of her electricity bill, according to the Smart Distribution Board (DB).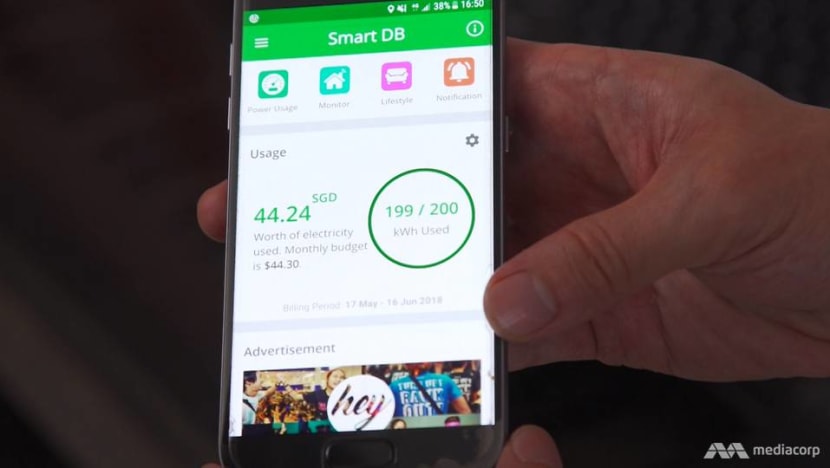 It turned out that the rubber seal around the door, which keeps the cold air in and hot air out, was broken. Her family said they will use a fridge strap to secure it as a temporary measure.
6. USE EXTERNAL TIMERS
The fans in Ms Miqi's home are also switched on for their cats when the family goes out, consuming about 50 watts an hour per fan.
But that may not be energy efficient if the windows are closed and there is no ventilation, said Mr Yeo. "You'd be circulating the same heated air within the same area."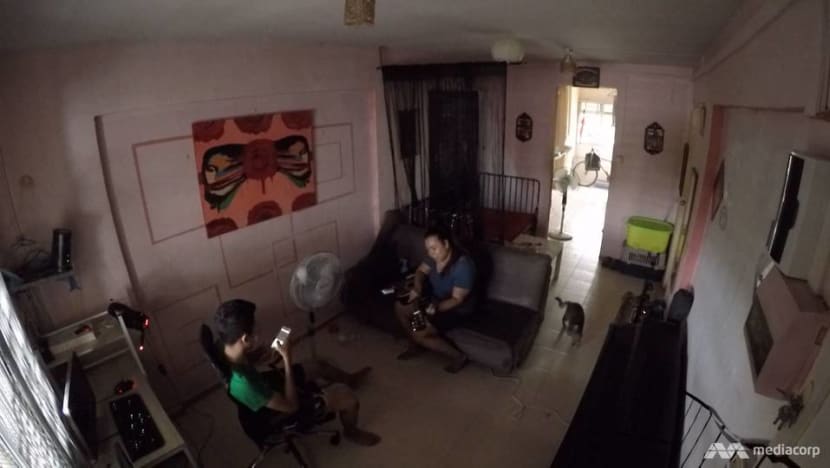 Apart from leaving a couple of windows slightly open for ventilation, he suggested they use external timers, which can switch household equipment on and off – at intervals if needed – to cut down their energy consumption.
These timers, which he said cost about S$8 apiece, can be particularly useful for those who charge their smartphones overnight.
7. DON'T REBOIL, KEEP THE WATER WARM
More power-hungry than a fan is an electric kettle, which typically operates at around 1,000W or higher. And the Sims were using theirs some six or seven times a day.
Dr Kwan Kian Hoong, the Smart DB project manager from Temasek Polytechnic, suggested they boil water just once in the daytime, say, at 7am.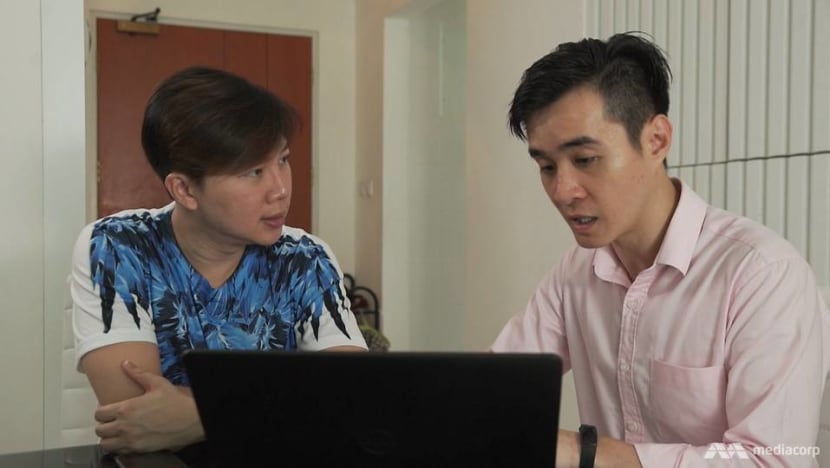 He told Mr Sim: "Put the hot water in some thermal flask, and use it at around 9am or 10am when your parents need another cup of coffee or tea. So in this way, you can shave half off what you're boiling in the daytime."
8. RECYCLE WATER FOR MOPPING
To reduce water wastage, one can recycle water from the washing machine to mop the floor.
To do that, place the drainage hose into a pail and secure it with string, said Mr Yeo. It is important to then monitor the water flow and replace the pail in case it overflows.
"There are two rinses in the system. The first rinse would be dirty water – let it go," he said.
The second rinse is pretty clean water, so you can mop the floor (with it) because you have some residual detergent inside.
9. GO FOR L.E.D. LIGHTS
One of the things Ms Phneah highly recommends is light-emitting diodes (LEDs), which are one of the most energy-efficient light bulbs in the market and are durable. They come in a range of shapes, wattage and light colour.
Mr Yeo agreed, saying: "The heat produced is much less (than that from fluorescent light), and gives you a brighter (light)."
10. TRY SOLAR POWER
Ms Phneah also uses a solar panel charger to keep her electronic devices full of juice, instead of using the power socket.
The panel, which cost her S$99, comes with charging ports, and she would connect a portable charger to it when the panel is in the sun at the window.
"So it charges when I'm at work. And when I come back, I'd be able to use that portable charger to charge my phone," she said.
Watch this episode of Talking Point here. New episodes every Thursday at 9.30pm on Mediacorp Channel 5.