Commentary: Easing zero-COVID measures will not placate China's dissenting youth for long
Although the wave of demonstrations against China's zero-COVID policies may peter out in the short term, youth motivation for protest remains, says Christian Le Miere.
LONDON: By Tuesday morning, the protests had subsided. A remarkable few days of open dissent in China seemed to be ending not with a bang but a whimper.
While sporadic protests continued in some locations, like Hangzhou, most areas that saw significant protests over the weekend were silenced by a greater police presence by Tuesday.
But the quietude that settled into Shanghai, Beijing, Chengdu, Wuhan and other cities belies a tension that is of great concern to Beijing.
PROTESTS ON A LARGER SCALE
The protests that occurred were noteworthy for several reasons.
First, they involved open calls for governmental and political change. While localised protests against zero-COVID policies have occurred recently, particularly during the bungled Shanghai lockdown earlier in 2022, this was the first time in recent history that large-scale demonstrations involved calls not just for a change in COVID-19 policies but in governance.
Second, they were not just in one location. Multiple cities across China saw protests, seemingly uncoordinated and organic. These varied in intensity, tactics and messaging, with some more focused on easing zero-COVID policies and others demonstrating against China's government in general.
Protesters in Chengdu, for instance, held up blank pieces of A4 white paper as a symbolic protest against censorship.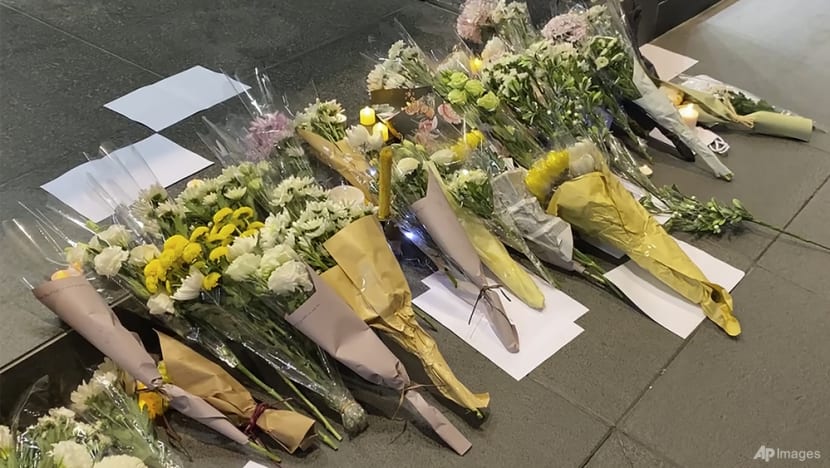 Third, the protests were sparked by a tragedy in Urumqi, where a fire led to the deaths of 10 people as strict COVID-19 policies allegedly hampered rescue efforts.
The fact that an event thousands of kilometres away from China's main cities was able to generate such widespread protest indicates that the level of underlying discontent is significant. Urumqi was the spark, but there was plenty of dry kindling throughout China.
YOUTH-LED UNREST IS A PLOTLINE OF MODERN CHINESE HISTORY
None of this means that a revolution is imminent in China, nor that governmental change is forthcoming. Xi Jinping has just crystallised his position as the head of the Chinese Communist Party (CCP) and insulated himself from political rivals by installing his allies throughout the party.
But the demonstrations do indicate that latent discontent is widespread. A population angered by COVID-19 restrictions that are out of sync with much of the world and rolling lockdowns that severely limit freedoms and hinder economic growth.
It also demonstrates that China's youth remains a hotbed of potential activism. While the Tiananmen incident in 1989 is always cited as the primary example of pro-democracy youth protest in China, youth-led or -fuelled unrest has been a regular plotline in China's modern history.
It was students who led the May Fourth movement in 1919, the Red Guards that caused such havoc during the Cultural Revolution and students again who were so integral to the start of the Jasmine revolution in 2011.
CONSTANT THREAT OF UNREST
With youth unemployment in China now above 20 per cent, the prospect of further unrest from China's younger population will be a constant concern for Beijing. For this new generation, the unofficial social contract of the last 40 years is disintegrating. The easy and rapid economic growth experienced by their parents has gone.
No longer can the CCP claim that they will deliver economic success and stability in return for the population accepting political and social restrictions. The younger generation instead sees a slowing economy, sky-high property prices, an imbalanced and shrinking population that places greater burden on the working population and a cronyistic ruling class seemingly deaf to their concerns.
These are issues that are not solved just by easing COVID-19 restrictions. This may help in the short term to placate populations in key urban centres, but in reality the problems besetting China's youth are here to stay, and with them the constant threat of unrest.
Christian Le Miere is a foreign policy adviser and the founder and managing director of Arcipel, a strategic advisory firm based in London.