Commentary: Is Singapore ready for another COVID-19 wave?
With COVID-19, there are things that can be controlled, and things that can't. Instead of worrying about the spike in case numbers, focus on what can be done to prepare against future outbreaks, says Duke-NUS Centre for Outbreak Preparedness' Dr Khoo Yoong Khean.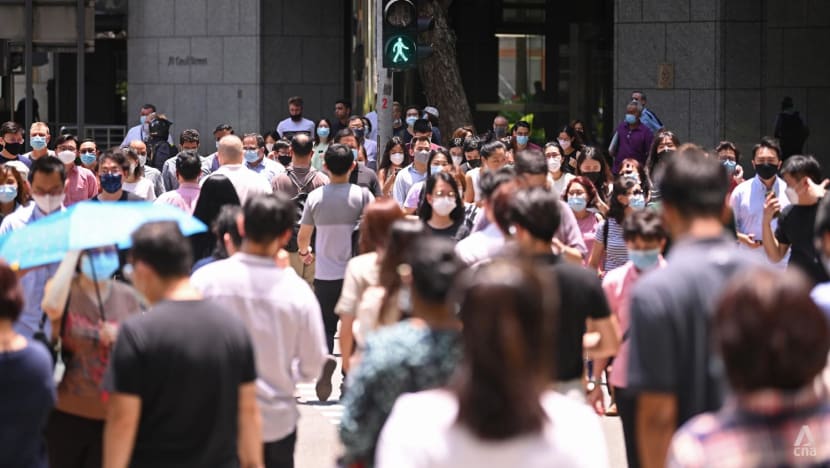 SINGAPORE: The number of COVID-19 cases is rising. The reinfection rate is climbing. The XBB Omicron subvariant is increasingly driving most of the daily new cases. And many of us may feel like we are trapped in a never-ending loop.
Take a breath. Let's take a step back and look at the bigger picture.
Since the end of September, the number of new locally transmitted cases has hovered around 3,000 to 4,000 a day. But on Tuesday (Oct 11), new local infections spiked to 11,399, the highest in almost three months, sparking concern on social media. The weekly infection ratio also increased to 1.74 as of Oct 10.
Singapore is also seeing a rise in reinfection rates. Currently at 15 per cent, Singapore could see a new COVID-19 wave if the reinfection rate climbs to 50 per cent, said Health Minister Ong Ye Kung on Tuesday. However, reinfections are expected as the level of immunity of the vaccinated population wanes.
The authorities have also cautioned on the rise of the XBB Omicron subvariant. While XBB cases have not proven to be more serious than other Omicron subvariants, the variant now makes up more than half of all the daily cases.
Together with the easing of safe management measures, such as the lifting of the mask mandate indoors (except on public transport and in healthcare institutions) and the lifting of vaccination-differentiated measures, it is understandable that some people may feel slightly apprehensive going into the last quarter of the year.
So, should we be worried about another wave of infection with these numbers?
WHAT CAN BE CONTROLLED?
To try and answer the question, consider the factors that can be controlled, and those that can't.
First, let's look at the factors that can be controlled.
The first would be vaccination. Singapore has one of the highest vaccination rates in the world, and over the past two years, this has served us greatly in reducing cases of severe illnesses and deaths due to COVID-19.
Omicron came and put up a strong challenge to our immunity, but even with the increased transmissibility and immune-evasive properties of the variant, cases of severe illness and deaths were mostly kept at bay.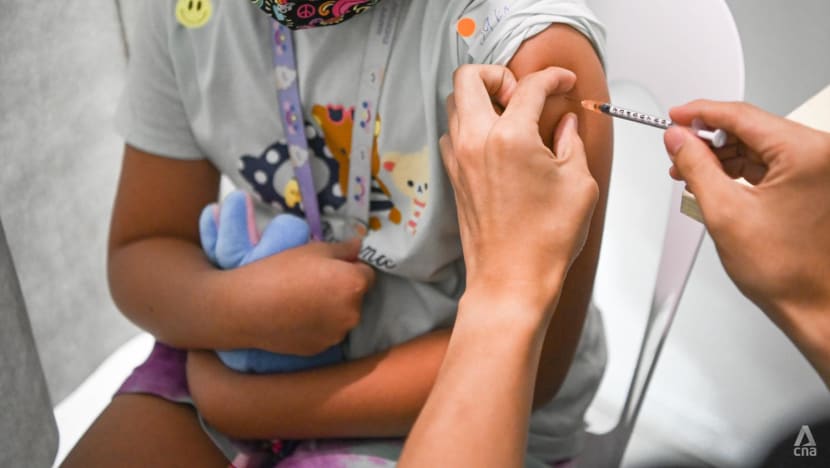 As of Oct 11, Singapore has logged 1,969,648 cases, with 1,634 deaths - one of the lowest fatality rates in the world.
With 92 per cent of the total population having completed the full vaccination regimen, and 79 per cent of the country boosted, COVID-19 jabs have been instrumental in Singapore's fight against the virus. And it will continue to be.
With regular boosters for the elderly and the immunocompromised as well as immunity from natural infection, the level of immunity in the population is kept high.
Singapore will later this month also start vaccinating children below five years old, and offer the updated bivalent boosters sooner than planned. This is another layer of protection against future waves of infection and reinfection.
The second factor we can control is the public health interventions and measures we have.
Because the situation is fluid - where it doesn't move stepwise from epidemic to pandemic and finally endemic - our measures should be as well.
The way to look at these measures is not a linear path where it is considered regressing if mask mandates or crowd control limits are implemented again. Rather, it is a spectrum in which we can easily move left and right, applying these measures based on the current situation.
For example, curbs on visitor safe management rules at hospital wards and residential care homes will be tightened temporarily again for four weeks from Oct 14 in light of the rising community cases, the Health Ministry announced on Wednesday.
The measures will be calibrated in line with the evolving COVID-19 situation, the ministry added.
NO CONTROL OVER NEW STRAINS, GLOBAL TRANSMISSION
Now we turn to factors we cannot control.
Looking at the historical trend over the past year since Omicron became the dominant strain, there were two smaller waves: One from January to March, when the first Omicron wave started and another smaller wave from June to August, mostly driven by the BA.5 sublineage.
These smaller waves are expected as the virus continuously mutates and develops some immune evasive properties.
It is worth noting that severe illnesses and deaths over this period remained relatively low, and that most of the infections were mild. Unless there is another variant with a significant mutation like Delta or Omicron - which may happen as they tend to appear late in the year – there is unlikely to be a big risk to public health.
The second factor that cannot be controlled is what is happening in the world around us.
Like Singapore, many countries around the world are trying to transition to "living with the virus", but the incidence of COVID-19 and its burden still weigh heavily on some of them.
With travel opening more freely, either due to trade or tourism, the virus is still very much circulating around the world and could easily cause another big outbreak. This is where constant vigilance in terms of testing, contact tracing and making sure our healthcare capacity both in manpower and facilities is always ready to respond.
To prepare ourselves against the effects of what is happening around the region and the world, we must continue to invest in enhancing regional and global health security.
In fact, the question we should be asking is not really whether we should be worried about the latest rising number of cases, but instead "How much have we done to prepare against future outbreaks?".
Together with a strong healthcare system, high vaccination rates and a robust toolkit of public health measures, Singapore is in a much better place than when the pandemic started. But we must continue to be vigilant and build on these successes, so we continue to be safe from the devastating effects of the disease.
Dr Khoo Yoong Khean is a Scientific Officer at the SingHealth Duke-NUS Global Health Institute and the Duke-NUS Centre for Outbreak Preparedness.