Commentary: People think they don't need a fourth COVID-19 vaccine shot. They're wrong
When COVID-19 first hit, the risk of being infected was much higher than the personal costs of getting the vaccine. In 2022, these considerations are very different, says Duke-NUS Centre for Outbreak Preparedness' Dr Khoo Yoong Khean.
SINGAPORE: The fourth COVID-19 jab has been made available for groups of people in Singapore since April, with the updated bivalent mRNA vaccine available to those aged 18 and above since Nov 7. 
The bivalent mRNA vaccine targets the ancestral SARS-CoV-2 virus as well as the Omicron variants, such as BA.1, BA.4/5. Because of the immune evasion properties of the Omicron variants, this updated vaccine will have better protection against COVID-19. They remain well tolerated and the safety profile remains consistent with the previous version of the same vaccines, with mostly mild to moderate adverse effects.
With the increase in coverage against the new variants and a good safety profile, the decision to receive the fourth jab should be clear. But official vaccination statistics suggest that this isn't so.
Health Ministry data shows that 81 per cent of the population have what is known as a minimum vaccination protection, referring to those who have taken three mRNA or Novavax doses or four Sinovac doses. However, the percentage of the population with up-to-date vaccination is only 61 per cent.
A person is considered up-to-date with their vaccination if they have the minimum protection and their last jab was within one year. While we do not have data on the bivalent vaccine uptake, we can infer using the previous set of data that there were fewer individuals getting vaccines over the last year, which could be the fourth booster. Why is this so?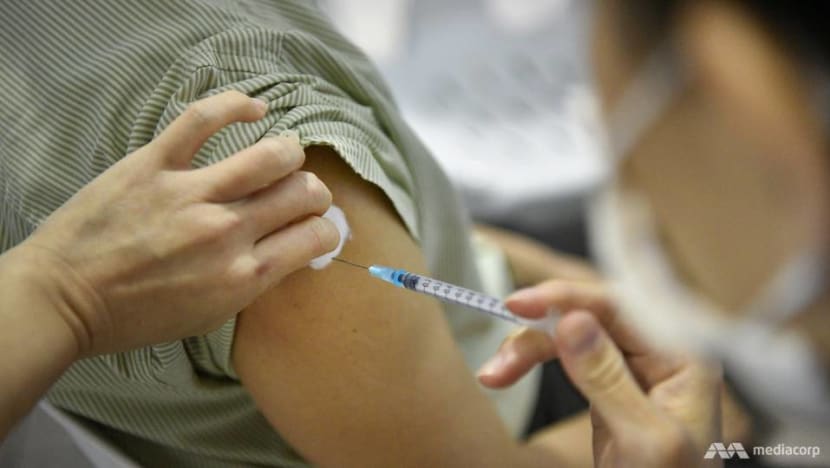 A CALCULATION OF PERSONAL RISK
While the science behind the bivalent vaccines is clear and straightforward, the human behaviour is not. To understand deeper, we must consider the intrinsic and extrinsic factors an individual considers when deciding whether to receive the vaccine.
The intrinsic factor is about weighing the personal risk of being infected against the personal costs of getting the vaccine. During the height of the pandemic in 2020 and 2021, the risk of getting infected was high as most of the population was not vaccinated. The emergence of variants such as the Delta and Omicron variants took advantage of our immune-naive population and caused multiple surges and spikes in infection.
The risk of being infected was much higher than the personal costs of getting the vaccine. In short, the benefit of vaccination greatly outweighed any other considerations during that time.
In 2022, these considerations are very different.
The risk of infection for an individual is likely to be lower when most of the population is vaccinated and has some post-infection immunity. The disease pattern has changed as well, with most cases now being categorised as mild to moderate with very few severe illnesses and deaths. So, the perceived personal risk is lower.
Meanwhile, the personal costs of getting the vaccine are rising. As more of the workforce are encouraged to fill up office spaces again, this would mean people have to plan their schedules in advance to make time and head over to vaccination centres or clinics.
Parents would need extra childcare arrangements should they only be able to schedule their vaccination appointments later in the day. And there is a possibility of having adverse effects from the vaccination which requires a few days of rest and complicates scheduling even further.
All of these are personal costs and will disincentivise individuals from getting the vaccine. It might seem trivial compared to being infected with COVID-19, but for many, these are practical, day-to-day challenges they face.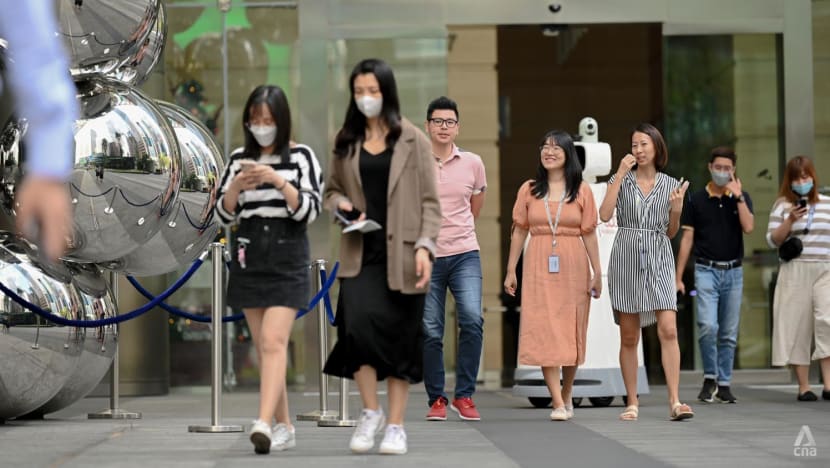 ENVIRONMENTAL NUDGES
Intrinsic factors are powerful drivers of decision-making, but extrinsic factors such as environmental and social cues are more subtle in nature. We subconsciously respond to these cues, which play a part in our decision-making process.
Singapore's response to the pandemic has adjusted as the nation transitioned from 2020 to 2022. Opening borders for travellers, removing restrictions such as limited crowd capacity in enclosed spaces, mask mandates and vaccine-differentiated measures are all steps in this transition, but they are also environmental cues for changes in behaviour.
It does not mean the virus is eradicated or is less transmissible, but they are perceived to be because of these cues, and this again affects how we evaluate our personal risk.
With the message of COVID-19 now being a manageable and preventable disease, we have less incentive to maintain that high alert we had two years ago. Behavioural changes also spread from one to another, so we are more inclined to follow the crowd as time goes by.
As our risk profile and behaviour changed, our decision-making process changed as well. This includes the decision to get the fourth jab, which now could be a low priority after evaluating the personal risk and the high personal cost together with all the external cues we receive as a society.
COMMUNICATION IS KEY
How do we then change this process of decision-making so that uptake of the fourth dose increases? And why is the additional booster important, if we have discussed that the risk of infection is now lower and the disease itself is manageable and preventable?
The immune system is a complex mechanism of many moving parts, but we know immunity levels wane as time passes. With the threat of emerging new COVID-19 variants, a fourth dose will be very helpful to keep population immunity high, not only to protect ourselves but also our vulnerable population.
The concept of repeated vaccinations is not new to any of us, with influenza vaccination given twice yearly as an example due to the change in strains circulating the world.
But we need to communicate this effectively and consistently to the public. Public service announcements, education and awareness through community leaders and healthcare providers are one of the many ways to effectively communicate with the public.
The science around COVID-19 changes rapidly. We should not be afraid to acknowledge this, but instead, adapt it into our communication strategies to educate and empower the public with new information when available. For example, we now know ventilation is a crucial component of transmission, so communicating this aspect to improve ventilation in office buildings and other enclosed spaces will help people manage their risk evaluation.
The language we use is equally important. Previously we used "completed vaccination" but now it is "up-to-date vaccination". These are small but important changes in language that will also change perception and behaviour.
Barriers to vaccination also need to be constantly lowered. Several measures that could be implemented are protected time or unrecorded leave for people to make arrangements to get the vaccine, and even an extra day or two off after to recover from potential adverse effects.
Extended childcare services will help parents tremendously in arranging their schedules. Wider options for vaccination locations can be provided, such as community pharmacies so it is always accessible, thus reducing personal costs as discussed earlier.
THE WAY FORWARD
Vaccines have been an incredible life-saving tool for decades and the development of COVID-19 vaccines has been one of the turning points in the pandemic response.
We still have much to learn about the virus and disease, and what we know today will likely change in the future when presented with new data and evidence.
This new knowledge will inform new public health policies and interventions. But it is equally important to understand that public perception and behaviours change based on new information. Environmental cues will also affect how personal decisions are made.
Keeping this in mind, we can communicate more efficiently and effectively so that decisions are made accurately.
Dr Khoo Yoong Khean is a Scientific Officer at the SingHealth Duke-NUS Global Health Institute and the Duke-NUS Centre for Outbreak Preparedness.