Commentary: HDB buyback scheme shows the premium Singapore places on racial harmony
The Government's announcement in March that it would buy back flats from sellers constrained by ethnic quotas is a significant move in maintaining the complex social fabric in Singapore, says Leong Chan-Hoong.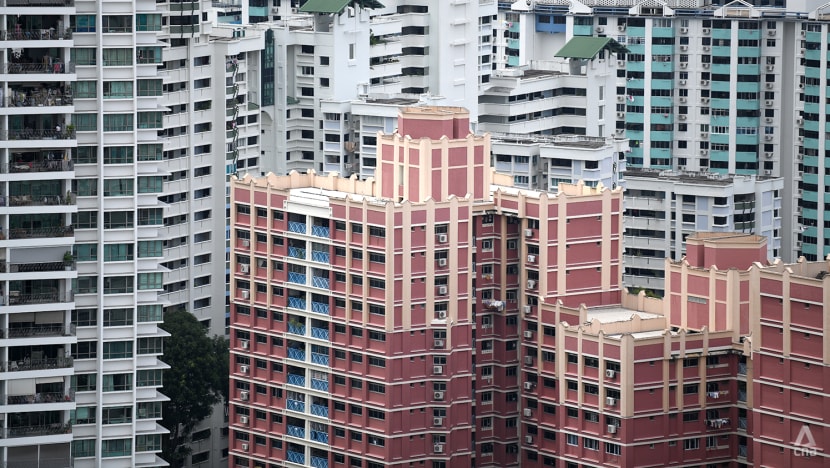 SINGAPORE: Since independence, Singapore has put an unwavering emphasis on racial harmony as the cornerstone of our society. 
The Ethnic Integration Policy (EIP) was introduced in 1989 and imposed ethnic quotas for every HDB block or neighbourhood, to prevent enclaves from being formed along racial lines. Hougang, Bedok and Serangoon, for instance, have historically attracted more Chinese, Malay and Indian homebuyers, respectively. 
The recently released CNA-IPS survey on race relations indicated that most respondents believed the EIP helps preserve racial harmony. But meeting policy objectives can result in less-than-ideal knock-on effects. Minister for National Development Desmond Lee had previously acknowledged the EIP as an "intrusive" policy that acts against "very powerful socio-economic forces".
Notably, the EIP does not consider its differential impact on HDB resale prices and how it affects minorities more than the majority race. Some have pointed out the irony that to achieve racial harmony, it is the minorities who have to pay a price, so to speak. 
So when the Government announced that from Mar 8, the Housing and Development Board (HDB) would buy back flats from EIP-constrained owners facing "genuine difficulties", some industry observers said that it was long overdue.
NECESSARY BUT IMPERFECT TOOL
The EIP-constrained HDB buyback is a step in the right direction to ensure that an unintended side effect of a policy, meant to maintain our social fabric, doesn't end up as a form of structural discrimination. Less than one-third of Malay and Indian respondents to the CNA-IPS survey thought the EIP disadvantaged minority races, while more than half disagreed.
According to my research published in 2020, nearly one-third of HDB blocks have reached ethnic quota limits, including in areas like Bukit Merah, Pasir Ris and Woodlands where the limits are consistently reached over the years.
The figure is consistent with recent data from the Ministry of National Development, and Mr Lee used this to illustrate why the EIP is necessary to prevent the formation of racial enclaves.
But homeowners might experience a different aspect of the policy: After the EIP quota is reached, homeowners can only sell their flat to another member of the same race, which tends to create difficulties for minority sellers.
Specifically, housing resale prices in Chinese-constrained areas, such as Bishan, are usually more expensive. Minority sellers in these neighbourhoods tend to take a longer time, at least a year longer for some sellers, to find another minority buyer willing to meet the higher evaluation price. This commonly results in a significantly lower resale price, sometimes more than S$50,000, and is a source of frustration for non-Chinese sellers, to say the least. 
Sellers in such circumstances had previously been supported by giving them more time to sell their flat or waiving the EIP limits in exceptional circumstances.
This new buyback scheme is a significant move to smoothen some of the EIP's rough edges, but it remains to be seen how implementation will be. The Government will offer a "fair price" after sellers demonstrate a concerted effort over a period to sell the flat at a "reasonable asking price". For a start, the buyback sum and the assessment of the seller's resale attempts may be contested, as it may not necessarily be based on the valuation price or reach complete parity with other home resale transactions.
Importantly, the scheme will not eliminate the innate propensity for racial or class segregation. Even with the buyback scheme in place, neighbourhoods that draw homebuyers from specific racial or income groups will continue to attract these buyers for the same reasons, such as the desire to live near to one's relatives or to live within proximal range of certain primary schools for enrolment advantage.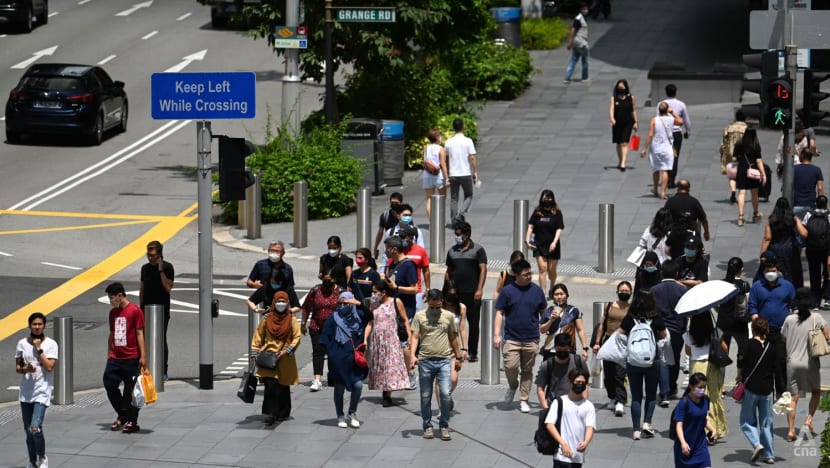 The EIP is the most direct, albeit heavy-handed, way to prevent the formation of racial enclaves. Critics of the EIP consider it a blunt instrument, predicated on the CMIO (Chinese, Malay, Indian and Others) framework of race, which today seems oversimplified and insufficient to capture the modern, complex racial landscape. About one in five marriages was inter-ethnic, in 2020. 
UNDERSTANDING POLICY IMPERATIVES 
Calls to abolish the EIP on the basis of financial opportunity cost – though important to affected homeowners - might not fully account for our socio-political limitations.
The fact remains that four in five Singaporeans live in public housing. Public housing is meant to be a social leveller. Buying and living in an HDB flat is a shared journey for many and a near-ubiquitous component of being Singaporean. Housing is also the single largest investment for many Singaporeans and the nest egg for our retirement. 
What might happen if it is left entirely to free-market forces? Might we see similar patterns as in 1989, when it was forecast that the various races would end up over-represented in different enclaves? One indication this could happen comes from observations that permanent residents (PRs) tended to congregate with others of the same nationality. In 2010, a separate quota for PRs was introduced. 
Given the size of the market share of public housing, even small trends may make a significant differential impact compared to private estates. 
At the broadest level, the EIP is an application of the contact hypothesis, a theory developed in the 1950s by psychologist Gordon Allport who argued that simple exchange between two groups can promote tolerance and acceptance so long as the context of interactions is not hostile. 
Are race relations in Singapore stuck in a time warp? Do younger Singaporeans have stronger and different views from an older generation about race? CNA's Heart of the Matter takes a closer look:
Residential neighbourhoods are where such exchange takes place. It is the perfect point of entry to building inter-racial friendship and trust, notwithstanding sporadic disputes which can arise.
The evidence in other parts of the world has also consistently found that housing segregation along tribal identities, such as race, is a recipe for a brittle and less trusting social fabric. 
A 2017 London School of Economics report suggested that racial segregation in housing can persist for decades, often compounded by other socioeconomic or environmental aspects that make it nearly impossible to tackle once the spatial quagmire has taken root. This is all but a grim reminder of Singapore's possible neighbourhood schism. 
OPPORTUNITY COSTS FOR OTHER SOCIAL INVESTMENT?
Policy development always involves trade-offs. Fiscal resources used for the buyback will mean fewer resources for other social investments. If the Government buys back 200 homes a year at an average of S$500,000 a unit, it comes up to S$100 million of public funding – or about two-thirds of the total MediFund assistance disbursed in 2020.
Policy development is also a never-ending exercise. New fractures could emerge over time, and societal values may change. For example, the current quota for non-Malaysian PR households is 8 per cent of the units in an HDB block. Prospective PR homebuyers are not allowed to purchase a unit from a citizen household in a PR-constrained flat as it will further dilute the ratio of PR and citizen units in the block. 
The impact of these constrained blocks remains to be seen, but it is not inconceivable that society may eventually want a similar buyback scheme to better integrate PRs into the heartlands.
The buyback scheme is a signal that the Singapore Government puts a premium on the maintenance of racial harmony in our HDB estates. This EIP intervention is all but a continual process to finesse the building of trust and cohesion. 
Dr Leong Chan-Hoong is head of Policy Development, Evaluation, and Data Analytics at consulting firm Kantar Public. He is Singapore's national representative for the World Association for Public Opinion Research.