Commentary: Do we still need expensive buy-it-for-life home items today?
In our fast-paced, tech-driven and ever-changing world, sometimes cheap no-brand products just make more sense, says Annie Tan.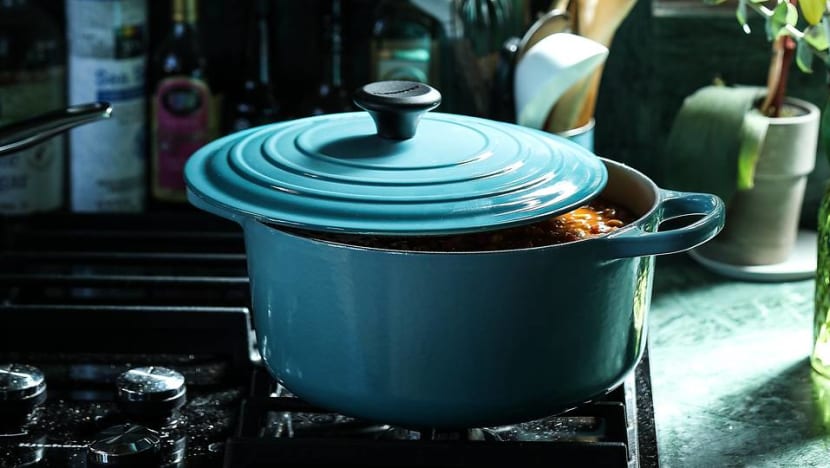 SINGAPORE: Over the past two years, we have been more homebound than ever before. Home upgrading has become an ongoing project for many. According to Think With Google, searches for kitchen appliances rose by 190 per cent in Singapore during the 2020 "circuit breaker" compared to earlier in the year.
Along with the acceleration of e-commerce, cheap no-brand or small-brand home items are also on the rise, fuelling our home transformation – S$40 slow cookers, S$60 mixers and S$80 ergonomic chairs.
That said, the ongoing climate conversation has cast a spotlight on these items' short lifespans and how their low price point enables our throwaway culture.
Buy-it-for-life or long-lasting branded items emerge in sharp contrast to these cheap dupes as a more sustainable solution. Think Le Creuset pots, Corelle dinnerware, KitchenAid stand mixers, Scanpan knives and Herman Miller office chairs.
These items are made to last. And some even come with stupendous lifetime warranties or extended warranties.
Prices however are equally mind-blowing. A Le Creuset cast iron pot for instance cost upwards of S$500, and that is a discounted price. KitchenAid Mixers may cost close to S$1,000.
This begs the question: Is it really more sustainable for the earth, and for us as consumers, to shell out top dollar for a pot or mixer when there are so many cheaper alternatives?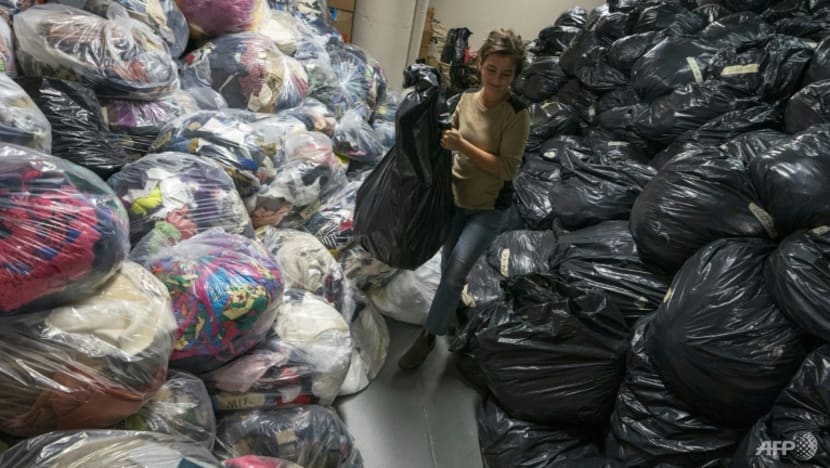 IS USE-FOR-LIFE REALLY A SUSTAINABLE SOLUTION?
Our throwaway culture is getting a lot of flak – and for good reason. Thoughtless consumption and disposal are really generating too much waste. But in many cases, the solution is more nuanced than simply purchasing the most well-made product that will last "forever".
How durable we need each product to be really depends on our lifestyles and how much use it gets. For a consumer using a mixer five times a year, how long-lasting do we really need our mixer to be anyway, and how many bakes do we need to get out of it to get our money's worth?
Our lives are also constantly changing. Children grow up, our hobbies change and our home configurations and locations also shift.
So splashing out on many expensive home items may end up saddling us with a lot of stuff that no longer have a place in our lives – furniture too small for our growing families, wardrobes our children outgrow, and pots and dinnerware that we rarely use as we return to the office, teenage kids eat out and everyone gets busier.
In many cases, "lifetime warranties" are also simply a branding and marketing strategy for luxury products. They are not often claimed, and when they are, people might be trying to get refunds for old or salvaged products. Such abuse is why outdoor wear brands LL Bean and REI no longer issue them.
Unlike decades ago, our modern society is not really designed for the repair of items. Who today keeps receipts from years ago on every pot or knife and has half a day to spare to make their way to the company's local office to repair it? And won't the taxi fare cost almost as much as a cheap replacement?
The other question is if we actually want all items to last forever in the first place.
The green consumer paradox: Can we walk the talk on sustainability? Listen to CNA's The Climate Conversations:
This is especially true for electronic items where technological advances make buy-it-for-life a dated concept. Many items face obsolescence by the time they are close to spoiling. 
Each year, televisions are getting more high-definition, thin and sleek. People rarely use their home phones anymore. And with Netflix and Disney+, when was the last time you touched your DVD or BluRay players if you still have one?
The point is, no matter how cutting-edge the technology is at the point of purchase, you can be sure it will be outstripped very quickly. Which makes it questionable if it is a good investment to pay for a long-lasting model with an extended warranty and a sizeable price tag in the first place.
VOTING FOR LOW-CARBON AND LOW-COST BRANDS
Indeed, in the days of mechanical products, using items for life may have made sense. But in our tech-driven world today, sometimes replacing items is not just inevitable, it may also be more sustainable.
Consider our top energy guzzlers – air conditioners, fridges, clothes dryers and water heaters. With advances in technology, many new items have become significantly more energy- and cost-efficient over the years.
According to Energy Efficient Singapore, a five-tick air conditioner will cost you about S$270 less in electricity bills per year as compared to a two-tick air conditioner. Imagine how much we can progress in energy savings with newer models in years or decades to come?
Having said that, if you have to purchase new items, how do you reduce your carbon footprint?
The good news is the acceleration of e-commerce has created a more democratic marketplace where consumers have a bigger say in what they want.
Even if you don't want to pay hundreds or thousands for home products, you could use your dollar to vote for low-carbon businesses that channel their resources into sustainable research and design or brands that invest in greening their supply chains, packaging and delivery. We can also, as a rule of thumb, insist on more transparency of such information from retailers.
For instance, IKEA, which used to be the poster child for affordable fast furniture, is now investing in designs that can be "reused, refurbished, remanufactured and eventually recycled as much as possible". It removed all single-use plastic products from its home furnishing range and uses only renewable or recycled materials.
Some say that this does not mitigate the effect of fast furniture on the environment, but this is a start. And if more consumers vote with their wallet, who is to say what possibilities modern technology can create?
The best part: Low-carbon products need not be priced out of reach for the average consumer. With e-commerce breaking down barriers of entry and geography, cheap products and sustainable design need not be mutually exclusive.
So there is really no need to commit to a "forever" crockpot or long-lasting television when technology, our lives and living spaces are constantly changing. And there is certainly no reason for any of these items to cost so much that we need to pay by instalment the same way we do for a car.
As consumers, it is not at all unreasonable to ask for affordable products that, while not "indestructible", are sustainable for both the earth and our wallets.
Annie Tan is a freelance writer based in Singapore.