Commentary: On behalf of my fellow Grinches, please ditch the Secret Santa at your party
Shuffling stocking stuffers about just to busy ourselves at year-end gatherings seems like a waste of time and money, says CNA's Erin Low.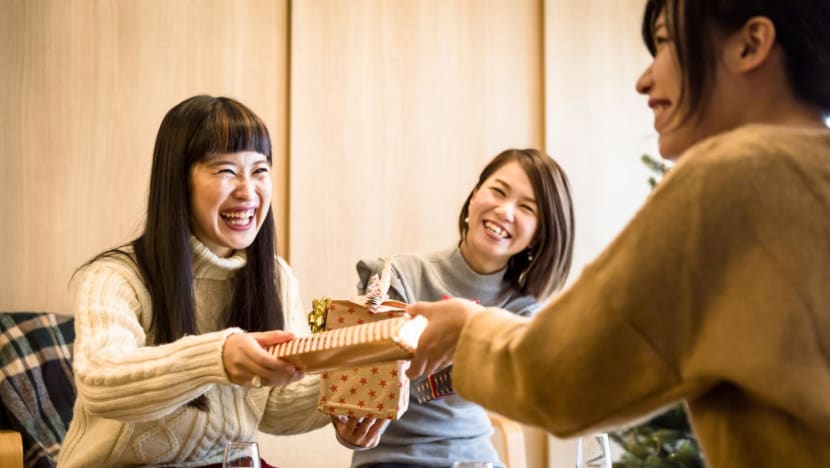 SINGAPORE: After two years of muted year-end festivity, I'm currently facing a conundrum: I've forgotten how to shop for other people.
I even forgot that I was supposed to do it. I was caught empty-handed at a dinner with friends when they pulled out carefully wrapped presents. With nothing to give in return, I sheepishly offered to pay for the food and drinks that night.
Now I've to search for a S$10 Secret Santa gift as an "entrance fee" for an upcoming party. I'm stumped: What's a gift that's affordable and universally appealing, but not cliched?
Grinches like me must have enjoyed not needing to go through the motions of gift shopping over the pandemic. Research commissioned by Aperol in 2022 showed that 81 per cent of UK adults find gift shopping stressful, and 15 per cent miss out on year-end gatherings because they procrastinated on buying presents.
What's more, your recipient might not give your efforts due appreciation. Economist Joel Waldfogel found that people underestimate the value of presents given to them – at most 90 per cent of the purchasing price.
This might be our first post-COVID Christmas, bogged down by virtually no restrictions. It feels like a long-delayed return to normal as we meet without safe distancing or group size limits. But must we really return to the frivolous gift exchanges of the past?
ALREADY BLOATED WITH STUFF
If the weekend crowds at Orchard Road are anything to go by, my reluctance to splash out on novelty socks and tiny bottles of hand lotion might not be widely felt. According to the Singapore Department of Statistics, retailers, particularly those of apparel and footwear, expect business conditions to improve over the fourth quarter of 2022 to the first quarter of 2023, buoyed by the holiday season.
E-commerce platforms reported a boom in sales on Black Friday. They were optimistic spending would continue into December with the 12.12 sale, also before the Goods and Services Tax rises to 8 per cent in 2023.
While it's good news for retailers that consumer appetite doesn't seem dampened by inflation, the result is that shoppers must be bloated with stuff. Thanks to e-commerce and its endless sales, what more could anyone want for? What could you possibly get that will surprise or delight someone?
According to psychologist Adrian Camilleri, a gift needs to do two things: Be what the recipient wants, and show that the giver knows the recipient personally. In other words, an ideal gift is both desirable and thoughtful.
A present like hard cash is desirable but not thoughtful. A gift specific to the recipient, like a scrapbook of your photos with them, is thoughtful but not desirable if they aren't the sentimental type.
It's hard to hit both targets if you're not acquainted with your recipient, which is often the case in your child's school party or the office Secret Santa.
A FUN BUT FLEETING DISTRACTION
It's true that nobody expects to be wowed at a gift exchange. The point could be more the activity itself: The thrill of purchasing something nice, the anticipation of unwrapping your gift, guessing who gave each other what and exchanging pleasantries in the process.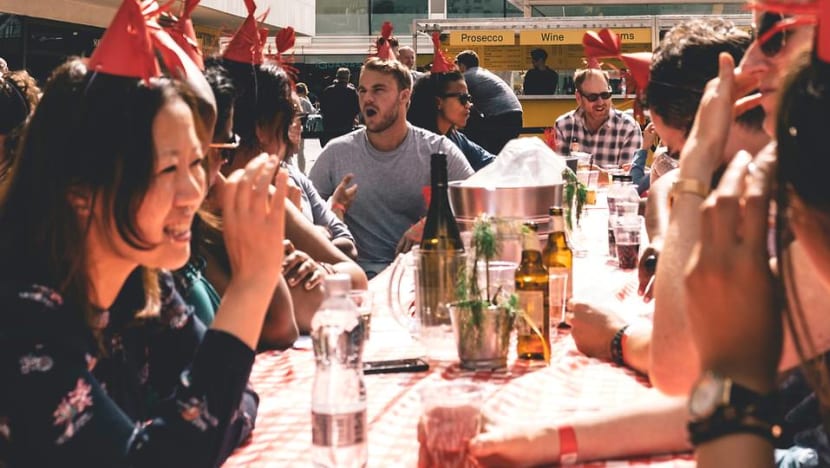 But once it's over, you go back to mingling with whoever you're familiar with, whether it's your old friend group at a class reunion or your clique at the office (leaving all the newcomers who joined after the Great Resignation to fend for themselves).
When you get home, whatever you were gifted is relegated to a cupboard, possibly for some sneak regifting next year – or even your next party. It all seems quite wasteful, both in terms of material resources and time, if we're shuffling stocking stuffers about just to busy ourselves at a party.
PEOPLE ENJOY EXPERIENCES MORE THAN MATERIAL GOODS
But some people really like the hunt of gift shopping, and everyone has that friend with the uncanny ability of always knowing the perfect thing to get. After all, research shows people receive more pleasure from giving a present than receiving one.
But there is another relevant finding: We derive more long-lasting joy from experiences rather than material goods. It may not be practical to give tickets to a concert or football match at a gift exchange, but a dining voucher has broader appeal.
The fact that people enjoy experiences more should bring us back to the bigger picture: Why not do away with gift exchanges entirely, and focus on connecting with people?
A Secret Santa could achieve this with more guidelines, such as requiring items to be handmade or themed. Implementing more constraints could force participants to think more about what they're giving. The gift could become a conversation starter then.
There are spins on Secret Santa that make it more of an involved game too – like allowing players to swap or even steal gifts, or to bid (with Monopoly money) for the items they want. It'd make for a more memorable activity and could reveal things about the people in the room.
But for me, I hope to skip the Secret Santa and get to the punchline – the holiday punch that is, over which I hope to make merry with family, friends and colleagues.
Erin Low is Research Writer, Commentary at CNA Digital.