Commentary: Family doctors are more than 'cough and cold' doctors
Healthier SG is an ambitious plan to shift from the traditional model of hospital care to focus on preventive health, says the College of Family Physicians president Tan Tze Lee.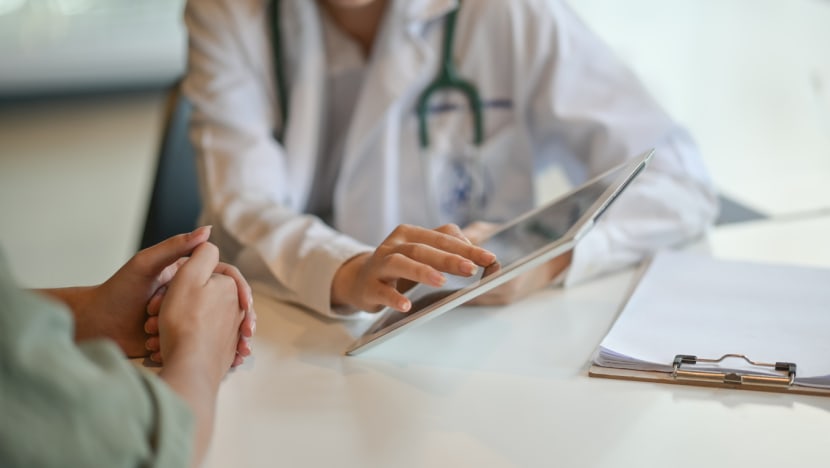 SINGAPORE: Come the middle of 2023, Singapore residents will be invited to enroll with a family doctor of their choice under Singapore's new healthcare reform plan, Healthier SG.  
The thinking is that if residents have one primary care doctor as their first point of contact for their health needs, they can develop a meaningful doctor-patient relationship for more holistic care, especially preventive care.
Minister for Health Mr Ong Ye Kung described this in his 2022 Committee of Supply speech as having "a highly trained and well-meaning doctor friend who nagged and helped me". Primary care advocates have long pointed to research indicating that having a good relationship with a chosen primary care doctor is associated with better care, better health outcomes and lower health costs.
Healthier SG is recognition that family doctors can play a bigger role in our healthcare system. But what will it take to make the vision of "one family doctor" work for both patients and doctors?
NOT JUST COUGH AND COLD DOCTORS
There are some popular myths about General Practitioners (GPs) that need addressing. Some think that GPs are just "cough and cold doctors", with whom relationships are transactional and the aim is to get medication and medical certificates.
But this is in fact contrary to the values and training of family medicine, a discipline spanning expertise in six elements of care – personal care, primary care, preventive care, comprehensive care, continuing care and coordinated care.
Family physicians are trained to provide all-encompassing care - from young to old age, from preventive to chronic care.
Those of us who are tech-minded may also recall that the National Electronic Health Record (NEHR) is accessible to all doctors. But does having centralised medical information negate the need for enrolment and a personal doctor?
While the NEHR could help doctors get a consolidated view of patients' healthcare history, I would contend that there are limitations; it enables but cannot in itself fulfill the fundamental need for more personalised healthcare.
MEANINGFUL DOCTOR-PATIENT RELATIONSHIPS TAKE TIME
At present, only 60 per cent of Singapore residents have a regular family doctor. The remainder, Mr Ong said "tend to doctor-hop, go to doctor A for hypertension medicine, go to doctor B for cough and cold. So there is no one family doctor who knows our overall health condition and family health history well enough, to be able to see the link between different care episodes, even across family members."
Perhaps patients wonder if consulting the same family physician, rather than different doctors for chronic and acute episodes, would really make any difference? The answer is yes. Studies across the world show that those with a regular family doctor have better health outcomes, with fewer emergency department visits and hospitalisations.
Those with a meaningful experience with their own family doctors can relate how comfortable and relaxed they are when they see the familiar face of their doctor - someone who understands their preferences, unique problems and personalised treatment options, and doesn't need them to repeat their full medical history. Patients tell us this time and time again, that such deep relationships matter to them in their healthcare journey.
As a family doctor, I sometimes notice subtle changes during a consultation, and nip a potentially serious condition in the bud. I recall an old patient who came complaining of leg pain and weakness when getting up from a chair. Noticing he had lost some weight from the previous consultation, I ran tests that revealed he had diabetes. With treatment, the patient's leg recovered.
For many of us old timers in family practice, we have served our communities for decades. My wife and I have served the community in Choa Chu Kang for the best part of 30 years. Children we saw as infants have come back as adults bringing their newborn to consult us for vaccinations and checkups. Their parents are now seniors coming to us to manage chronic conditions.
But such close relationships take time and effort to build up. Trust needs to be earned, and honesty, sincerity and humility all play a part in the making of a family doctor.
Under Healthier SG, enrolled residents will have regular scheduled visits with their chosen family doctor, who will help them to navigate their healthcare journey. This would encompass preventive care plans which should also consider social determinants of health, such as income, education, social networks and living environments.
For those concerned about the cost of chronic care, MOH will also be introducing a new drug subsidy tier under the Community Health Assist Scheme (CHAS) for medicines used to manage chronic conditions such as diabetes, asthma and hypertension. The costs of such medicines at participating clinics would be comparable to that at the polyclinics.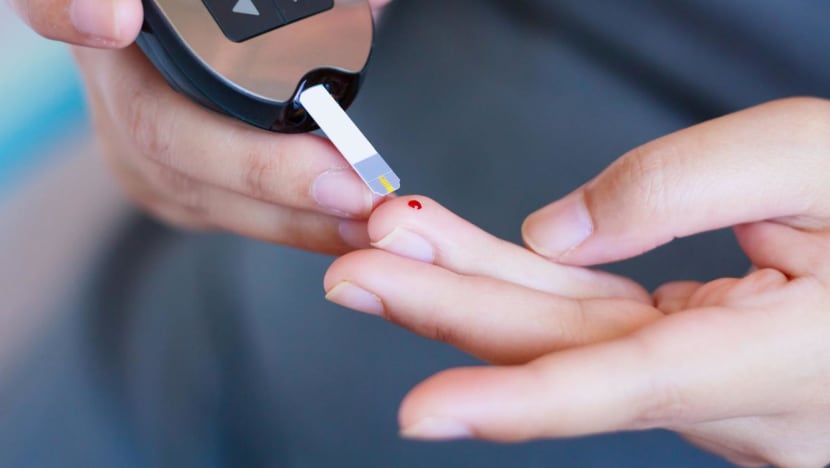 HELP DOCTORS MAKE THE LEAP TOO
Healthier SG has clear benefits for patients. How about for doctors and participating clinics?
With enrolment, participating clinics will be supported to provide regular health assessment and treatment for those under their care. They will be supported by their regional clusters to provide a more holistic care continuum for their patients.
The aim is to form closer links between the clusters and the clinics, so that they can deliver care more efficiently and seamlessly between hospitals, specialists and the primary care providers. Under this initiative, family doctors will be able to tap on services and facilities in hospitals and tertiary centres, refer patients more easily for further tests and specialist consultations if needed, and then follow up with patients closer to home.
Existing subsidy schemes such as CHAS, Screen for Life, and Vaccination and Childhood Development Screening will remain unchanged.
In order to make this work, more integration and collaboration across the healthcare clusters, private practitioners, healthcare professionals and community partners like Social Service Agencies and grassroots organisations are urgently needed.
ONE OF THE MOST AMBITIOUS UNDERTAKINGS
Healthcare professionals will tell you that Singapore is embarking on one of the most ambitious undertakings the Ministry of Health has taken on in recent times. It is a fundamental shift from the traditional model built around hospital care to focusing on the health of the population and not just disease.
This initiative is timely, as our population is rapidly ageing, with healthcare costs estimated to triple to S$27 billion by 2030. As a nation, we are also not in the best state of health, with ever increasing numbers of young Singaporeans being diagnosed with chronic illnesses like type 2 diabetes mellitus, hypertension and hyperlipidaemia.
As Mr Ong put it: "... long after the COVID-19 dust has settled, we will have to tackle our biggest healthcare challenge since our nation began - the deteriorating health of the population." Family doctors are up to the challenge of making Healthier SG a success.
Dr Tan Tze Lee is a family physician in Choa Chu Kang and President of the College of Family Physicians Singapore.