Commentary: Lifting travel curbs may not revitalise Hong Kong economy
It's easier to travel to Hong Kong than before, but policy adjustments may not help the city's devastated tourism sector recover so soon, says Jacky Leung.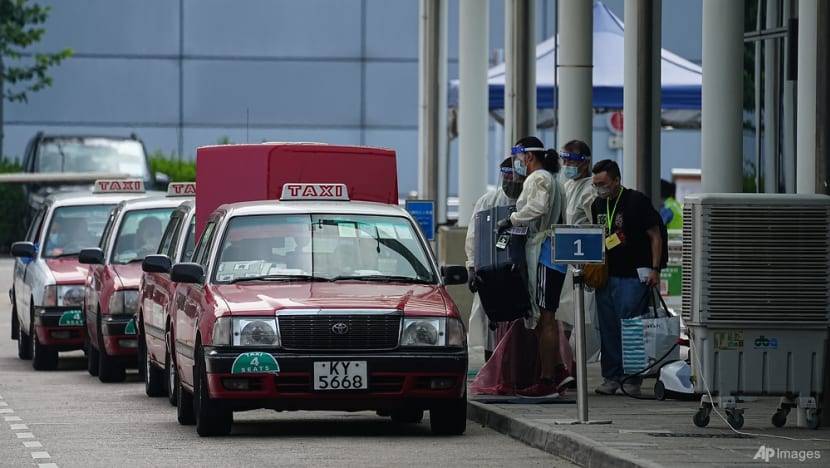 LONDON: One of the first things many Hong Kong residents took on Wednesday morning (Dec 14) was to delete the city's contact tracing app, LeaveHomeSafe, from their phones. The requirement to check in on the app upon entering premises was lifted in the latest round of COVID-19 policy revisions.
These changes follow the wave of protests against strict COVID-19 measures that swept through China, and the country relaxing its rigid control. Hong Kong took its cue from Beijing in retiring its COVID-19 tracking app.
Hong Kong Secretary for Health Lo Chung-mau, who has hit back at critics of the city's pandemic strategy and seldom bowed to pressure, has fallen in line with the central government's updated policy, despite the number of confirmed COVID-19 cases in Hong Kong having exceeded that in the summer.
Hong Kong has similarly relaxed travel restrictions, most notably scrapping the "0+3" system under which travellers are not allowed entry into "high-risk premises" such as restaurants, pubs and theme parks on the first three days of arrival.
Though travellers still need to display proof of vaccination and undergo PCR tests upon arrival, it is no doubt easier to travel to Hong Kong than before. Still, it is impossible to say the adjustment will bring the devastated tourism sector a bright future in 2023.
HONG KONG RELIES HEAVILY ON CHINA TRAVELLERS
The "0+3" rule was announced in September to aid the recovery of the tourism industry while allowing for medical surveillance of inbound travellers. But the 0+3 system has not only turned into a public relations crisis for the city, it has also proven ineffective.
Hong Kong airline Cathay Pacific reported that its passenger volume in November was only 20 per cent of that before the pandemic, though it has seen rebounds in passenger numbers on flights to popular destinations like Japan.
Because Hong Kong's tourism sector has always been buoyed by Chinese tourists, its recovery depends on the willingness of the Chinese government to lift movement controls. While visitors from China to Hong Kong no longer have to undergo an additional PCR test at land checkpoints or the airport, visitors from Hong Kong to China are still limited by daily quotas and have to complete five days of hotel quarantine.
If the Chinese government relaxes travel restrictions further during long holidays such as Chinese New Year and Labour Day, Hong Kong's tourism industry may have hope for 2023.
TOURISM IN MAJOR CITIES MAY TAKE YEARS TO HEAL
Even then, it is not guaranteed that the number of tourists can return to pre-pandemic levels. Writing from London, the city centre sees thousands of tourists every day, leading one to believe the tourism industry has blossomed again.
However, official data shows that the number of incoming tourists to the UK is 20 per cent less than in 2019, even in the busy summer. Global economic uncertainty and strong inflation have put pressure on travellers, likely weakening demand for visiting the country in early 2023.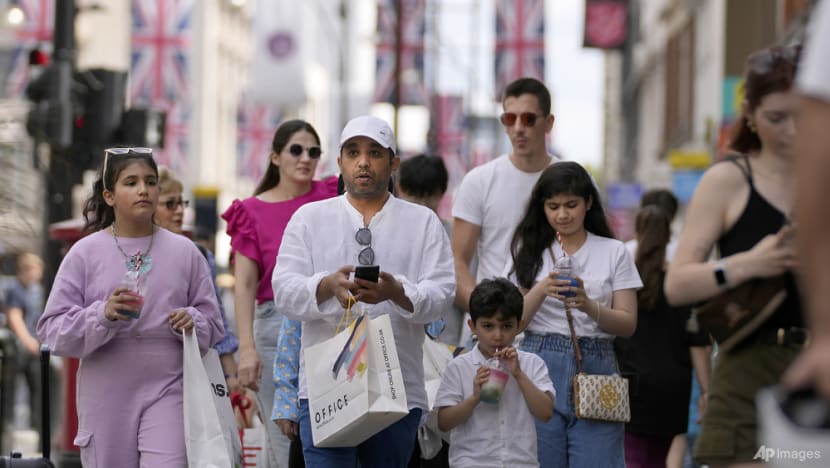 It may not be until 2025 that UK tourist numbers can fully recover. Likewise, Hong Kong's tourism sector may take years to heal.
At the same time, long-term factors such as the city's image and competitiveness take away from Hong Kong's allure for leisure and business travellers. They are not factors that changing COVID-19 policies could affect.
Hong Kong is slow to reopen itself to travellers compared to many countries. It also still has COVID-19 restrictions after the latest review, such as mandatory mask-wearing and showing vaccination proof to enter restaurants.
Hong Kong's most recent easing of COVID-19 measures appears to be influenced by China. It is unclear whether the local government believes it is the right time to reopen Hong Kong, as officials have previously fiercely defended the strict measures.
Following Chinese policies could help Hong Kong connect with China, but it takes more to link up to the world. Only when officials have the empathy to understand that people wish to return to normal after three years of the pandemic can they implement appropriate policies.
Jacky Leung is an award-winning journalist who has worked in multiple Hong Kong TV and radio news stations. He is currently based in London.