Commentary: 500,000 free air tickets won't be enough to revive Hong Kong's battered tourism sector
A city that has failed to persuade its own residents to stay will be hard-pressed to attract tourists, says Jacky Leung.
LONDON: In October, the Hong Kong Tourism Board said it would give away half a million free air tickets in 2023 to attract visitors back to the city.
On Monday (Nov 7), the government announced plans to allow inbound tour groups to enter designated tourist attractions such as theme parks, museums and restaurants while undergoing their three-day medical surveillance. 
The Hong Kong Tourism Board was quick to cheer the move, saying that the easing of the measures would mark Hong Kong's "resumption to normality" and that it would continue to work with partners to "drive the revival of tourism in Hong Kong".
Is a revival of Hong Kong's battered tourism sector really possible? After nearly three years of pandemic isolation and political chaos, are free air tickets and relaxed measures for inbound tour groups really enough to bring life back to the city?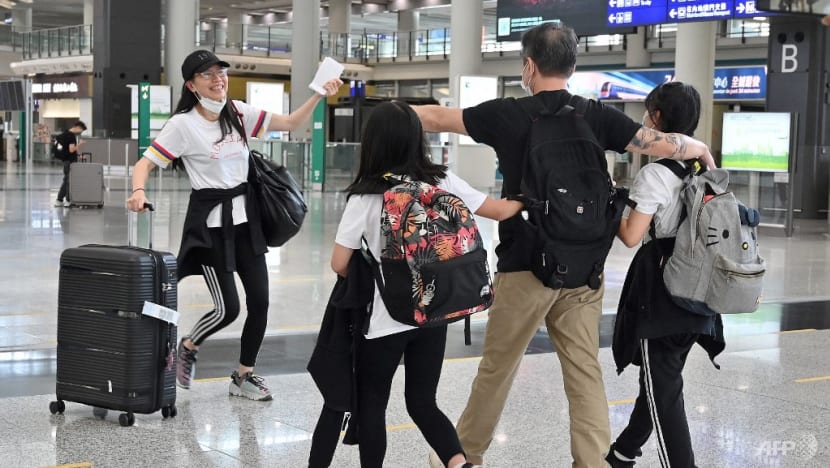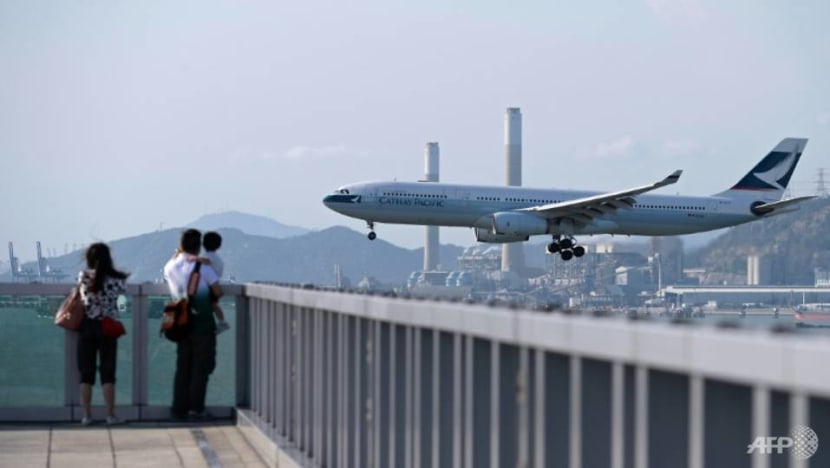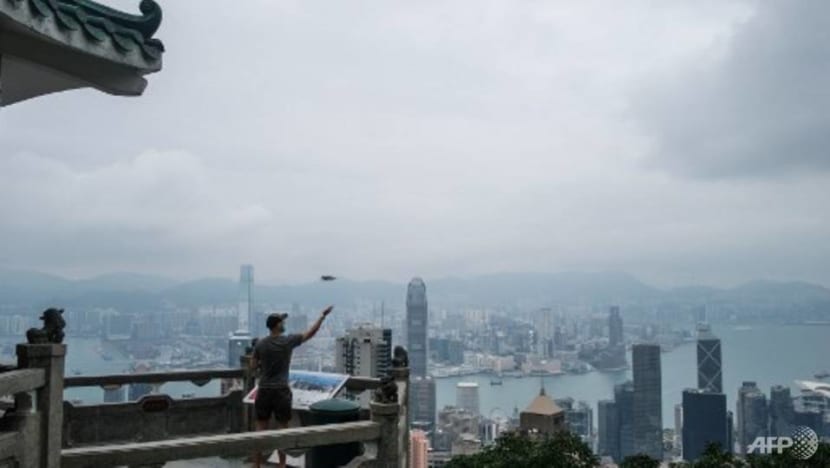 0+3 RULE A HINDRANCE FOR VISITORS
To travel to Hong Kong today, one must have vaccination proof and a negative rapid antigen test result before departure. Upon arrival, travellers must undergo a PCR test. They can then return home or to an accommodation of their choice but have to monitor their own health and upload self-test results for three days, under a system dubbed "0+3".
They can go to work or school and the supermarket but are not allowed to enter "high-risk premises" such as bars or restaurants during the three days, and have to wear a mask. Overseas arrivals also need to take PCR tests on days two, four and six after entering the city.
While this is an improvement from previous punishing quarantine measures of up to three weeks in a hotel at their own expense, the measures are still confusing for locals returning to Hong Kong, not to mention tourists.
Early last month, a Facebook post by Hong Kong snooker prince Marco Fu during the 2022 Hong Kong Masters went viral. The message was short – just one sentence. But it garnered more than 20,000 reactions and nearly 1,500 comments.
In the post, Fu said he spent an hour teaching world-renowned snooker players to use LeaveHomeSafe, the app used for COVID-19 contact tracing and surveillance in Hong Kong.
Some commentators expressed their empathy, while others used the post to criticise Hong Kong's quarantine and monitoring measures, which are among the strictest worldwide. 
In another example, multiple tourists who visited Hong Kong for the Rugby Sevens earlier this month - one of the few international sports events since 2019 – were barred from entering as they had not completed the three days of medical surveillance and the stadium was listed as a "high-risk premise".
RELIANCE ON CHINA
The tourism sector is one of four pillar industries in Hong Kong, contributing to 4.5 per cent of the city's gross domestic product in 2018 and accounting for about 6.6 per cent of total employment.
In 2019, however, it was hit by social unrest. Overall visitor arrivals that year rapidly dropped by 14.2 per cent to 55.91 million, reversing the growth of 11.4 per cent in 2018.
While many countries have reopened their borders, China's zero-COVID policy and Hong Kong's safety measures continue to prevent Hong Kong's tourism from recovering.
Less than 250,000 visitor arrivals were logged in the first nine months of the year, about 0.4 per cent the number of arrivals before the pandemic. 
Mainland China has consistently been Hong Kong's largest tourism market, accounting for more than 75 per cent of the city's total arrivals. Consequently, it would be fair to say that the recovery of Hong Kong's tourism depends more, if not almost entirely, on the willingness of the Chinese government to reopen its doors and change its COVID-19 policy.
But China has consistently said it will not waver in its pandemic strategy and will "unswervingly" stick to it.
How is Hong Kong's tourism sector expected to recover if it is missing 75 per cent of its visitors? And even when China does finally open up to the world again, will Hong Kong be able to return to its past glory?    
SERVICE STANDARDS AT RISK
Hong Kong – dubbed the city that never sleeps – has long been an attractive tourist location for many reasons. The city is a shopping and food paradise with numerous international brands and 71 Michelin-star restaurants. The quality of service and the cross-culture from East and West are also attractive to many.
However, the strong Hong Kong dollar - which has been linked to the US dollar since 1983 - has yet to provide tourists with a warm welcome.
Hong Kong has always been costly to visit – before the pandemic, a three-star hotel room went for about HK$1,000 a night. And it is even more expensive for mainlanders and tourists worldwide to stay, eat and shop because of the currency rates. 
Other advantages are also fading. Beijing, Shanghai, Shenzhen, and even Chengdu and Chongqing, have most of the international brands Hong Kong has. Moreover, the quality of service is no longer guaranteed, with hundreds of thousands of Hong Kong's workforce having migrated in the last three years.
Cathay Pacific's ranking drop among airlines is a signal. The carrier axed 6,000 roles during the pandemic, and is now facing unprecedented staffing and training shortages. The carrier has also lost 1,500 experienced pilots due to a "ruthless permanent reduction in pay", and it will take years for the airline to restore pre-pandemic flight schedules, the Hong Kong Aircrew Officers Association said in a release last month.
While the carrier has said it intends to hire 4,000 staff to fill operational needs over the next 18 to 24 months, the basic salary of HK$9,000 (US$1,148) makes it hard to attract new recruits, The Standard reported the Cathay Pacific Airways Flight Attendants Union as saying last month.
It's hard to imagine how Cathay – which has won multiple customer service excellence awards in the past - will be able to maintain high service standards.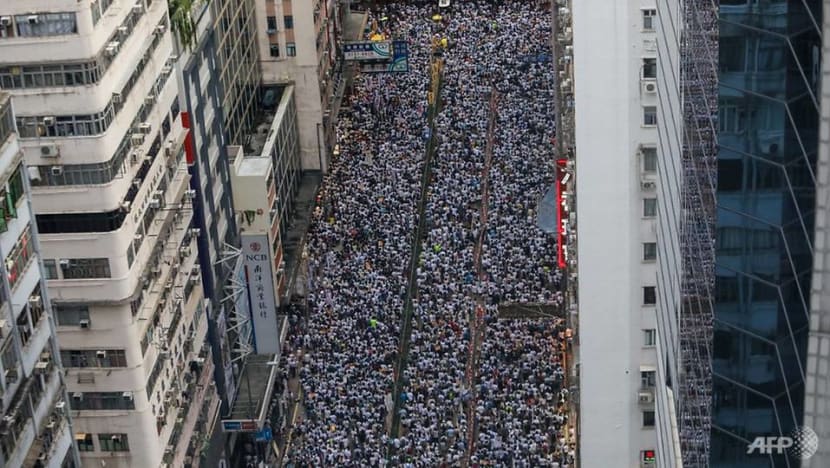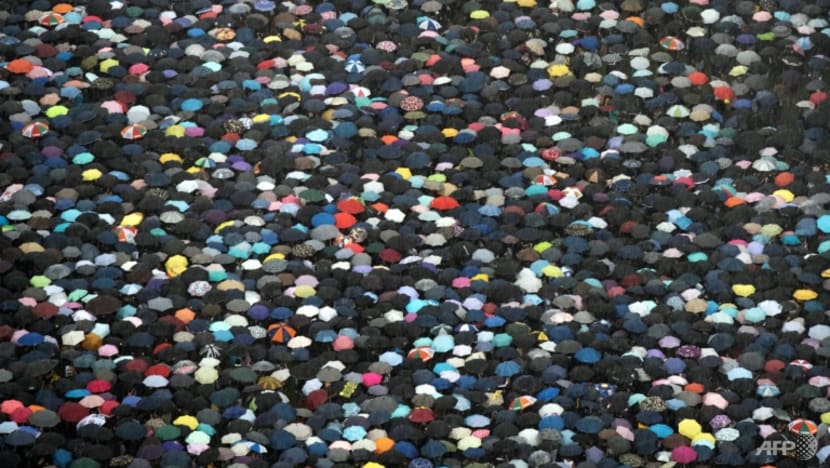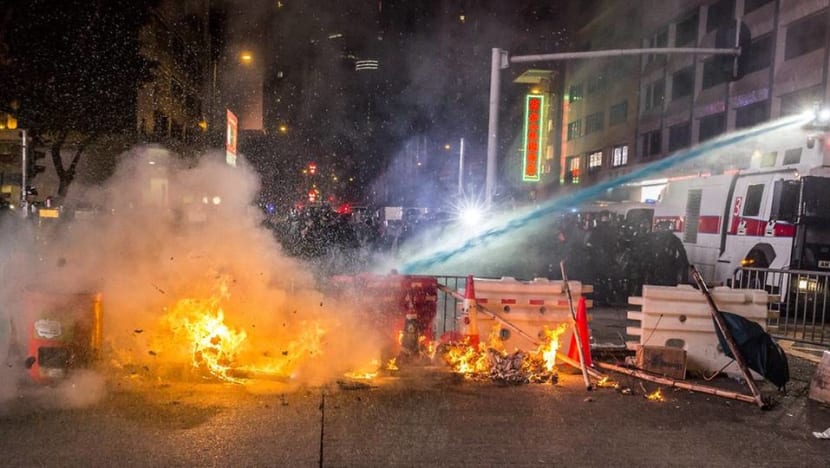 DAMAGE TO REPUTATION PRE-PANDEMIC
Hong Kong's East meets West image is also under challenge. Since moving to the United Kingdom from Hong Kong last year, I have had countless conversations with friends and colleagues about Hong Kong. Whether British or Asian, they have all spoken of their reservations about travelling to Hong Kong.
Some regard the city as "chaotic" because of the social movement in 2019, while others view Hong Kong as just another Chinese city, in part due to Beijing's imposition of a national security law in June 2020.
So, while the Tourism Board's plan to give out 500,000 free air tickets is undoubtedly generous. It leaves me wondering if that is right medicine.
The "freebie" appeal may shine the spotlight on Hong Kong and make for great water-cooler conversation for a few months, but I doubt it will be enough to revive the tourism sector. The damage to the city was already made before the pandemic, and more will need to be done to help it recover.
While some factors are uncontrollable, such as China's zero-COVID policy and currency rates, Hong Kong needs to work harder to make itself appealing again. It needs to be a genuine "Asia's World City" that is free, safe and embraces all sorts of diversity.
A city that has failed to persuade its own residents to stay will find it hard to attract tourists.
Hong Kong's population declined by 1.2 per cent in 2020, its first recorded fall in 60 years, losing 93,000 residents. Since then, the population has declined further from about 7.42 million in 2020 to 7.3 million as of June this year.
This may be the starting point for local authorities to work on. 
Jacky Leung is an award-winning journalist who has worked in multiple Hong Kong TV and radio news stations. He is currently based in London.