Snap Insight: Hong Kong lifts all travel curbs – could this be the test balloon for China's reopening?
The end of pandemic restrictions on travellers will be a much-needed economic booster for Hong Kong. China will be watching the aftermath, says Bo Zhiyue.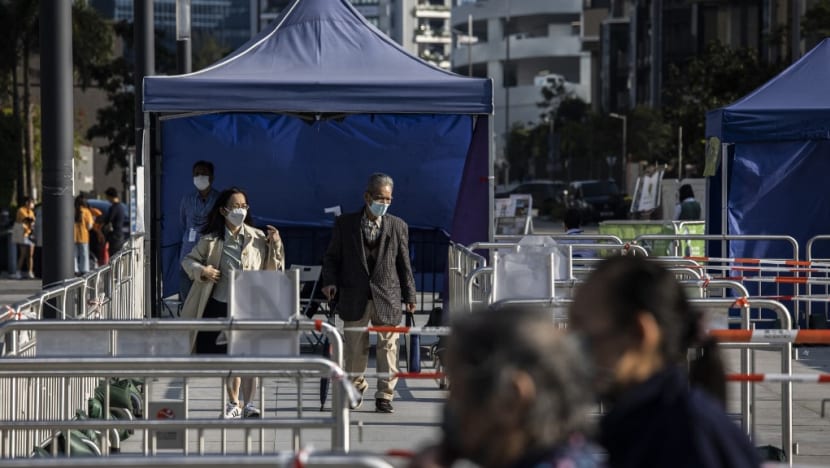 WELLINGTON: From Wednesday (Dec 14), Hong Kong will open up and lift all COVID-19 restrictions on travellers, announced Chief Executive John Lee on Tuesday.
Arrivals who test positive on a polymerase chain reaction (PCR) test will still have to follow the quarantine protocols. But under the new "0+0" arrangement, those who test negative will no longer be issued an amber health code that had banned them from travelling freely in the city for the first three days – the so-called "0+3" regime.
MUCH-NEEDED ECONOMIC BOOSTER
This measure is good for Hong Kong. The Asian financial hub desperately needs a booster for its local economy which shrunk by 4.5 per cent in the third quarter of 2022 from a year earlier.
Hong Kong's new model is certainly attractive to its neighbouring city of Shenzhen, a metropolitan city of about 18 million people.
If Hong Kong is successful in reopening to the mainland before Chinese New Year on Jan 22, 2023, there will be a lot of visitors from Shenzhen to the city, providing a strong push for the local economy.
HONG KONG TEST BALLOON?
Hong Kong could be the test balloon China needs to open up to the world. Beijing will be sure to watch the impact of reopening on COVID-19 infection surges and pressures on the healthcare system.
Currently, China still requires one negative test within 48 hours of arrival and a "5+3" regime, referring to five-day centralised isolation and three-day home isolation. For those visiting family and friends in China, these measures are already better than the previous regime of "7+3", but business travellers may still find the current policy problematic.
Previous months of punishing zero-COVID lockdowns mean it is unlikely that the world's second-largest economy will meet its economic target of 5.5 per cent for the year.
ANOTHER QUIET CHINESE NEW YEAR?
However, with outgoing Premier Li Keqiang departing within three months, China's policymaking is in transition as the new State Council will not be in place until the national legislative session in early March 2023.
Few candidates for the positions of premier and vice premiers have the expertise and experience to introduce sound measures conducive to economic growth and social stability.
With only about a month before Chinese New Year, it is unlikely any of them will take the risk without the approval of the Chinese Communist Party leadership.
It is likely that we will see a busy Chinese New Year season for Hong Kong and a relatively quieter one for mainland China – but at least people can resume domestic cross-provincial travel with the easing of zero-COVID restrictions.
Professor Bo Zhiyue is founder and president of the Bo Zhiyue China Institute, a consulting firm providing services to government leaders and CEOs of multinational corporations, and an author on China's elite politics.