Commentary: Will India's name go the way of Turkey and Türkiye?
Indian Prime Minister Narendra Modi's government seems to be using the G20 conference to rebrand the country as "Bharat." Howard Chua-Eoan for Bloomberg Opinion considers if the name change will stick.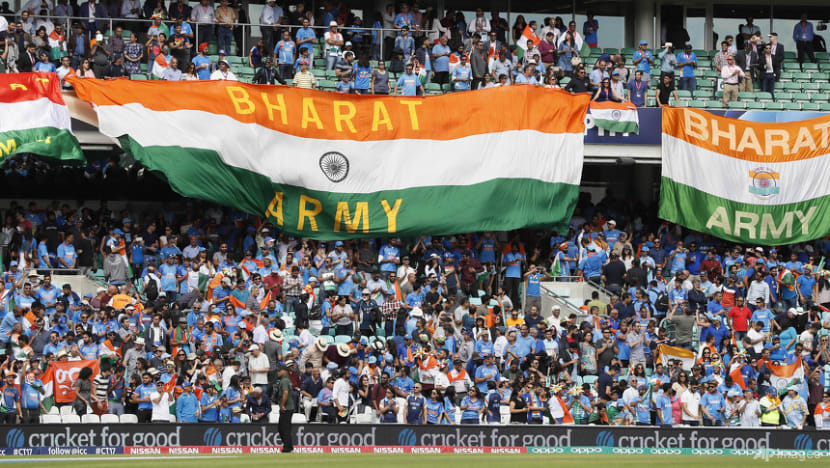 LONDON: The host nation of this year's Group of 20 summit has two official names: India and Bharat. The first was inherited from the country's former British overlords; the other derives from Sanskrit and emanates an ancient sanctity.
There was much social media fluttering, therefore, when a dinner invitation went out to conference guests from the "President of Bharat," rather than the expected and globally familiar appellation. Prime Minister Narendra Modi prefers the Sanskrit, as do the Hindu nationalists who form his core support. Indeed, the word echoes in his ruling Bharatiya Janata Party.
There have been relatively recent precedents for change among other former British colonies. Burma, Rhodesia and Ceylon are now officially Myanmar (1989), Zimbabwe (1980) and Sri Lanka (1972), respectively. Why shouldn't India decide which name it prefers?
One deterrent is that any rebranding comes late in India's rise to global prominence. It takes some work to make things stick. 
Zimbabwe was helped by the association of its former name with white minority rule. I still run into people who call Sri Lanka Ceylon. The Burma-to-Myanmar is so recent that even experts stumble from one into the other.
BRANDING LESSON FROM TURKIYE?
A case in point: Last year, President Recep Tayyip Erdogan declared that Turkey was no more and the country was officially Türkiye. The United Nations said fine, but it's been harder to get English speakers to adopt it. Their word for the country has been in use since Chaucer.
Change can be expensive and complex. Turkish Airlines has officially become Türk Hava Yolları Anonim Ortaklığı, but its English language website doesn't reflect that. (Its international code, though, is now THY.)  The fleet of more than 400 planes don't appear to be repainted with the new name either.  
For India, as one wag on X pointed out, the top-level web domain initials it would expect to have for Bharat (.bh) have long been taken by Bahrain. Referring to New Delhi's agglomeration with Brazil, Russia, China and South Africa, one X-twitterati said: "The new abbreviation of BRICS, if India renames itself Bharat and the invited countries (Argentina, Egypt, Ethiopia, Iran, Saudi Arabia and UAE) join it next year, will be BARBIECUES."
In a similar vein, some X commenters snark that Bharat could also be Modi's attempt to counter-programme the new opposition coalition that sports the acronym INDIA – the India National Developmental Inclusive Alliance.
Jokes are easy. The Turks just got tired of their country being associated with the gobbling bird native to North America, which got its name from Türkiye in the first place (because both were exotic in the 16th century). Still, training foreigners to say "Tur-kee-YAY" (as one transliteration puts it) can sound disconcertingly cheerful.
HISTORY OF INDEPENDENCE AND SEPARATION
There's also the issue of picking the right new name. In India, there is local competition from "Hindustan" — which has its own sensitivities, including a Persian origin. "India" has etymological roots in the Indus River, which now runs mostly in Pakistan.
Modi will open an old can of worms if he decides to ditch "India." Back in 1947, as independence approached, Muhammad Ali Jinnah, founder of Pakistan, was infuriated that the British allowed his rival Jawaharlal Nehru to keep the name India, making it look like the successor state to the British Raj (and its immense territory).
Could Pakistan claim "India" if its neighbor becomes Bharat? The subcontinent's already seen two original partitioned components change names after a 1971 war of independence: Bangladesh and Pakistan were once East Pakistan and West Pakistan.
Indeed, independence and separation often make nomenclature a very testy affair. 
In Africa, postcolonial referendums helped settle the names of the French and Belgian Congos, which became the Republic of Congo and the Democratic Republic of Congo. The latter was, for many years, also known as Zaire.
North and South Korea refer to themselves with different names in their language: Choson and Hanguk, respectively. However, Pyongyang calls its rival South Choson and Seoul calls its neighbor North Han.
Greece objected to the former Yugoslav republic of Macedonia retaining its name after its independence, claiming it for one of its own provinces. Athens was ameliorated in 2019 with an agreement to add a direction of the compass to the new republic. Still, the North Macedonians are mighty annoyed at the extra syllable.
The Philippines, the country of my birth, has struggled with its name for more than a century. It comes from "Islas Felipinas," conferred on the islands by explorers from Spain in honor of the then heir to the throne of the country: The future Philip II, who would send that armada against England in 1588. It's an ironic legacy from a colonial power that oppressed the archipelago for 300 years.
Several decades ago, there was an attempt to rename the country "Maharlika," a pre-Spanish word denoting nobility. While some nationalists were enthusiastic, it came from too far in the past to catch on. Filipinos have instead warmed to the slangy, slightly irreverent "pinoy" to describe themselves. Perhaps some portmanteau national name can be manufactured with that to reflect the country's character. 
A BABEL OF COUNTRY NAMES
Or maybe it doesn't matter. Maybe the better part of valour (and value, if you need to worry about a branding budget) is to be confident in your identity and to live with the name you have or with a babel of them.
The Germans call their country Deutschland but the Poles call it "Niemcy," the French "Allemagne," the Chinese "Deguo" and the Danes "Tyskland." The Germans (once East and West themselves) are still very German no matter the designation.
Confoederatio Helvetica is not a font but the constitutional name for Switzerland, the Latin papering over the country's four official languages. The Alpine nation isn't about to be mistaken for someplace else. Even Spaniards know the difference between someone from Suiza and people from Suecia (Sweden). 
China doesn't insist on being called Zhongguo by non-Chinese speakers. You don't have to refer to Japan as Nihon-koku (unless you want to).
As it is, the Turks have always called their country Türkiye; and Bharat is already in widespread use in the country also known as India. Those names can coexist with what the rest of the world uses.
There's no need to force universal compliance. At least not immediately. Give the rest of us time to come around.