Commentary: If even Jacinda Ardern can't have it all, what hope is there for the rest of us?
Who among us hasn't felt like they just don't have "enough in the tank" sometimes? New Zealand Prime Minister Jacinda Ardern may be resigning, but she isn't opting out, says CNA's Charlene Tan.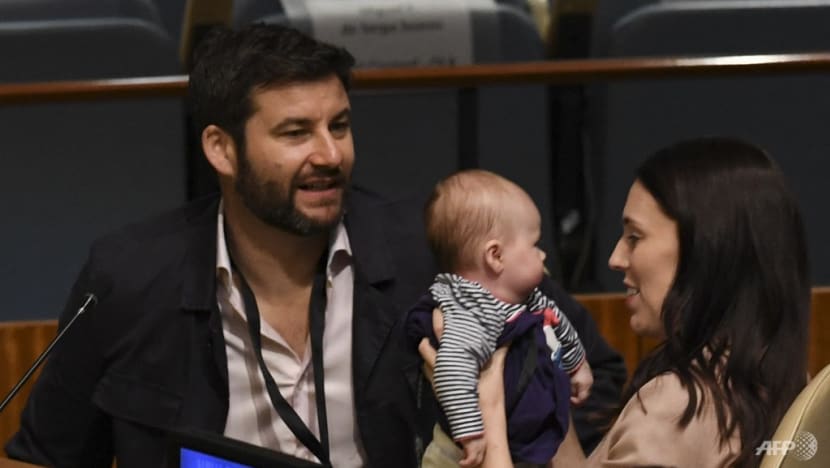 SINGAPORE: On Thursday (Jan 19), I had already started a load of laundry, fed and dressed my energetic toddler, prepped for a morning meeting and hopped on a bus for pre-school – a typical day for many working parents - before the news popped up that New Zealand Prime Minister Jacinda Ardern will resign.
Ardern's shock announcement left me rather deflated. Anne-Marie Slaughter, an adviser to former United States state secretary Hillary Clinton, famously said women can't have it all, but Ardern made me believe it might be possible to find a way, even if hers was an extreme case.
Ardern was elected the youngest female head of state and only the second world leader to give birth while in office. "I'm not a superwoman", she told the BBC in 2019, candidly sharing that she felt guilty being away from her child and how it was sometimes a struggle to juggle work and family. She cautioned against setting up expectations no one can meet.
Perhaps it was because we were closer in age and that our firstborns came about a year apart, but something felt different about Ardern compared to other female corporate leaders.
Then Yahoo CEO Marissa Mayer took a mere two weeks of maternity leave. Former Facebook chief operating officer Sheryl Sandberg of the "Lean In" mantra just comes across as superhuman.
Ardern was a world leader who sounded just like any fellow parent and quickly became a role model to some of us working mums. At least one friend named their child Jacinda because of her.
NOT APOLOGETIC ABOUT BEING A WORKING MOTHER
She made it clear she would not be apologetic about being a mother. The first to take maternity leave (six weeks) while in office, Ardern famously made history by bringing her infant to the United Nations General Assembly as she was still breastfeeding at that time.
Nor would she let motherhood get in the way of doing her job. Her response to crises – from the 2019 Christchurch shootings to the COVID-19 pandemic – drew praise.
How many of us saw a little of ourselves in her, when Ardern's then three-year-old interrupted her livestream about COVID-19 rules in November 2021? My toddler certainly had a knack for kicking up a fuss, right in the five-minute window when I had to speak during a regular hour-long meeting in a previous job.
She reminded us time and again, that the characteristics of a mother, a woman were compatible with those of a leader.
IT'S STILL EXHAUSTING
Trying to find a suitable work-life balance is tough for all parents. Imagine doing it while dealing with national crises, with lives and jobs at stake and with the world watching. It ratchets up the pressure.
Far be it from me to compare my responsibilities with those of a prime minister, but who among us hasn't felt one time or another like we just didn't have "enough in the tank" to press on at a certain pace at work?
Caring for a child is exhausting. For one, there's the lack of sleep, which researchers believe impairs our ability to focus, retain memories and learn effectively. Other research suggests that interrupted sleep can be worse, affecting mood and stress.
Ardern had the support of her partner, Clarke Gayford, who became a full-time stay-at-home dad for two years, as well as the rest of their families. Many working parents do not have the luxury of this choice, and it often ends up falling on the mother to put her career on hold or to take up a double shift of home duties after work.
WE'RE NOT LOSING OUR ROLE MODEL
With her imminent resignation in February, it's hard to resist asking: If even Jacinda Ardern can't have it all, what hope is there for the rest of us?
We could attribute it to the nature of Ardern's job - the burdens of weighty decisions, tiresome power dynamics, dealing with death and destruction. Our potential burnout seems pale in comparison and somewhat more within our control.
Sometimes it's a question of pushing ourselves a little harder a little longer to get over a bump; other times it's about learning to renegotiate timelines and boundaries or to say no, it's time to stop.
But let's be clear, Ardern isn't "opting out". She's stepping away on her own terms, after giving as much as she could. She did have it all, for a few years, and now she's ready to have a bit less. That doesn't preclude her from pursuing excellence in new areas or returning to politics down the road.
And here, fellow working mothers should not see this as losing our role model. Jacinda Ardern is showing us again how she is breaking the mould of female leadership and playing by new rules.
Charlene Tan is an editor at CNA Digital where she oversees commentaries.