Commentary: Businesses can attract more talent by looking at skills, not PSLE results and past salaries
Why do job applications still ask for PSLE results and last drawn salary? Outdated hiring practices can hurt when attracting talent has never been so critical for businesses, says Indeed's Florence Yip.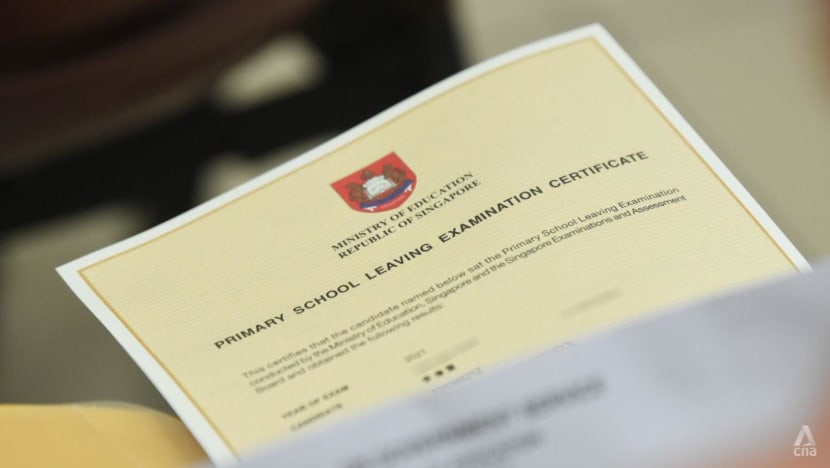 SINGAPORE: In November, parents and children received the 2022 Primary School Leaving Examination (PSLE) results. This milestone at 12 years of age shape students' education journey for many years more, starting from the choice of secondary school.
But should companies use an exam we take as children when deciding on employing us as adults? It seems peculiar that PSLE results are sometimes still requested with job applications, even more so when there are more jobs than unemployed people.
The job market in Singapore has recovered strongly since the initial impact of the COVID-19 pandemic in 2020. The overall unemployment rate has hovered around the 2 per cent mark since September 2022, similar to pre-pandemic levels.
For some industries, like technology, talent is still in hot demand despite recent layoffs at tech giants like Meta, Twitter and Amazon. Sectors like hospitality and F&B have raised salaries and offered flexibility to tackle the workforce crunch.
Inflation and the rising cost of living are also prompting more workers to consider changing jobs. Indeed research released at the end of August 2022 shows more than 70 per cent of employees intend to ask for a salary increase in the following year. If a bigger paycheck doesn't materialise in this period, over 56 per cent say they will seek a better-paying job elsewhere.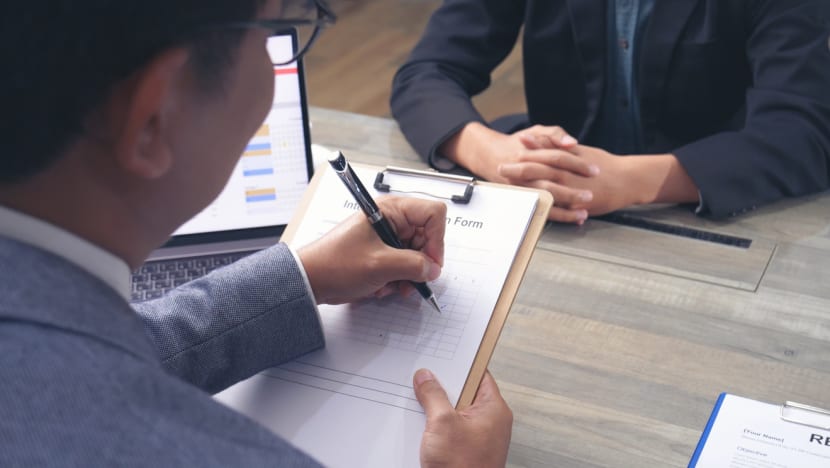 Low unemployment and a tight job market mean attracting candidates has never been so critical to businesses.
BETTER HIRING PRACTICES
With this scenario, why do companies still insist on hiring practices that can drive away potential good employees? Many candidates' first impression of a company happens during the recruitment process. How the recruiter and interview panel conduct themselves and the questions they ask give potential employees an initial view of the company's values and culture.
According to a US survey, the worst job interview questions include random thought experiments like "how many gas stations are there in the country?" and general questions that lead to over-rehearsed answers, such as "where do you see yourself in five years?" and "what is your biggest weakness?".
But one of the biggest mistakes companies make is an excessive focus on a worker's career and educational history to the detriment of skills and potential.
In Singapore, this sometimes means companies asking for PSLE results, even from mid-career professionals who have been working for several years, even decades. Another question that can make candidates uncomfortable is about the last drawn salary.
Candidates often interpret this as an attempt to take advantage of their current position, irrespective of the value they will bring to the new company. Ideally, businesses should work with benchmarks and have a clear salary range they are willing to pay for that skill set.
Asking such questions suggests a heightened focus on previous roles and titles in search of a perfect fit for the advertised position. There are several reasons why this is a problem.
EXCESSIVE FOCUS ON ACADEMICS AND PREVIOUS WORK
As technology transforms workplaces and the economy, it's clear that how we work and what we do will continue to change rapidly. It's no longer one single extended career - some expect that if you're starting your professional life today, you might have five different careers at the end of your working years.
Even if this doesn't prove to be correct, it is increasingly hard to predict what a given professional will be doing in five or 10 years. In some cases, the role can be transformed entirely or even disappear.
Failure to understand professionals' skills could signify that a company doesn't know how these workers will adapt to change and if they will contribute to it.
But there are more immediate issues with the excessive focus on academic and previous work experience. In many cases, strict educational requirements create an unnecessary barrier to in-demand roles.
Job postings for industries like technology, healthcare or business management tend to have a high proportion of bachelor's degree requirements, even when this is unnecessary. For example, a programmer or software engineer can be highly proficient at their jobs without having excellent academic results.
School history and work trajectories can also increase bias and diminish diversity. As the best results usually come from the same schools, and well-known business brands generate a disproportionate halo effect for former workers, giving too much importance to these aspects will diminish the talent pool and lead to teams with similar experiences.
HIRING BY SKILLS AND POTENTIAL
There are many reasons why companies still give so much importance to traditional recruiting methods. Academic performance and previous jobs can still be relevant. Past experience tells part of the story and should be in any recruitment process.
However, many recruiters use these parameters because they are easier to assess. Identifying and analysing skills and actual competence is more complex. But businesses need to understand the skills they lack and need - or might need in the future - that are critical to generating value and growth.
How well candidates fared academically at age 12 or how much they were paid last month don't provide insight into their skills and potential today.
Hiring by skills and potential also presupposes a mindset change that includes seeing training and upskilling as part of employees' hiring and evolution process.
Moving towards a combination of hiring by skills and experience is challenging and can initially seem more expensive, but in a tight labour market like Singapore, they are becoming the leading way to stay competitive.
Florence Yip is Senior Manager of Talent Acquisition, APAC at job site Indeed.