Commentary: Cabinet reshuffle shows how leaders are assembling around Lawrence Wong for complex tasks ahead
The recent Cabinet reshuffle shows how incumbent 3G ministers are still valued and what 4G leaders need to address as they strengthen their connection with the ground, says Institute of Policy Studies' Dr Gillian Koh.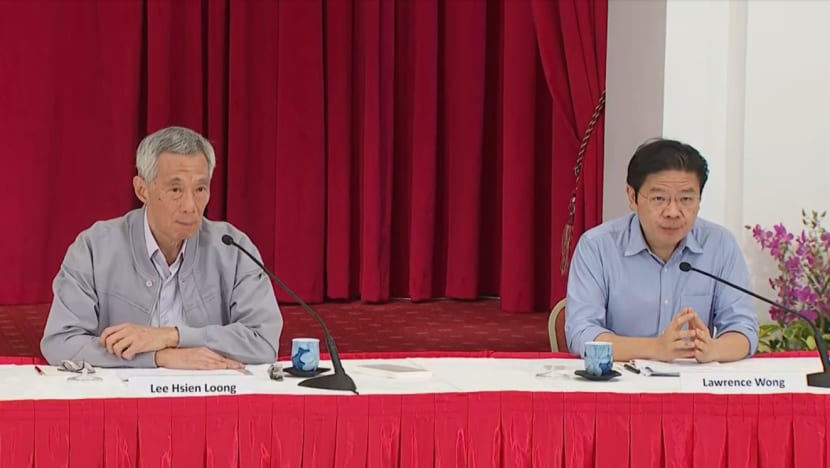 SINGAPORE: "We, members of the People's Action Party, dedicate ourselves to upholding our democratic socialist ideals, serving our nation and improving Singaporeans' lives" is the first line of a seven-paragraph resolution that the ruling People's Action Party (PAP) introduced and committed to in 2013.
The leader who drafted the resolution is Mr Lawrence Wong – Finance Minister, leader of the PAP fourth generation or 4G team, and from Jun 13, Deputy Prime Minister of Singapore. Mr Wong's promotion, a step before succeeding Prime Minister Lee Hsien Loong, was announced amid a Cabinet reshuffle on Monday (Jun 6).
The reshuffle might seem muted, with no other changes made at the ministerial level. This left key portfolios of defence, foreign affairs and home affairs in the experienced hands of the incumbent 3G ministers - leaders with ongoing global networks forged over time for the sharing of intelligence and the coordination of responses to cross-boundary crises with the international community.
It is unsurprising that those steady hands are needed, given how turbulent 2022 is turning out to be, with an ongoing war between Russia and Ukraine, a pandemic that has not quite ended, the threat of global recession and climate disaster.
Dr Ng Eng Hen has spent 17 years at the helm in the Ministry of Defence (as Minister and Second Minister), while Dr Vivian Balakrishnan has served six years as Foreign Minister after four years as Environment Minister that led him to several international climate change fora.
Both are members of the "Super Seven" who entered the Government through the 2001 general election alongside other stalwarts of Mr Lee's administration — former party chairman Mr Khaw Boon Wan and current Senior Minister (SM) Tharman Shanmugaratnam. It will be difficult to replace them. 
4G LEADERS TO STRENGTHEN CONNECTION WITH THE GROUND
But the 2013 statement can be seen with some sense of deja vu of what could be expected of Mr Wong's leadership.
Crafted to bridge an affective divide between Government and people after a bruising 2011 general election when the PAP lost six seats, the 2013 resolution promised a responsive and responsible Government that would moderate the excesses of the market and ensure all Singaporeans continue to benefit from the success of the country, including its burgeoning silver generation.
Now, as the country emerges from the ravages of the global COVID-19 pandemic and after a 2020 general election where the PAP saw an 8.7 per cent swing away from it, losing 10 seats to the opposition, Mr Wong, who delivered the party's election post-mortem at that time, will now lead the 4G leaders in a fresh and broader effort to reconnect with citizens.
At this year's May Day Rally, Mr Wong said the PAP will seek to "refresh our social compact" between Government and people and draw up a "Forward Singapore" agenda. This is a tried and tested method of exposing junior leaders to the ground.
They will be confronted with the complex task of stitching a new consensus across a mix of generations of citizens, with different political ideals, experiences and expectations.
To illustrate the challenge - what leaders took as accepted fundamentals of statehood in Singapore may not be so, as seen in some people questioning Singapore's decision to send a message about its support for a rules-based world order by sanctioning Russia for its invasion of Ukraine
Another challenging area is the digital economy. Its ups and downs, as manifested recently in the boom and bust of cryptocurrencies, scream for smart market and financial regulation.
If regulation is too strict, innovation may be curbed; too lax and many may lose their shirts, decrying the Government's lack of protection. It is increasingly difficult to strike the right balance in governing emerging domains like these.
ISSUES 4G LEADERS MUST ENGAGE THE PUBLIC ON
But consensus will be most critical in three areas that deeply impact the population. First, the sharp rise in cost of living subject to global forces, from United States-China trade tensions to the COVID-19 pandemic, now exacerbated by the Ukrainian crisis.
Headline inflation has already hit a record high and is expected to rise more sharply. With global food supply shortages and rising petrol prices, Singaporeans must brace themselves for more hardship to come.
Second, the changing nature of work, including the rise of the gig economy and accelerated digitalisation of work, which is no longer bound by geography. The flipside to Singaporeans being able to work for anyone in the world from here is that anyone, anywhere, can "eat our lunch" too.
There will be an "inconvenient" conversation to be had between the Government, businesses, unions and workers around this question: What is so special about Singapore's workers, products and services, that will allow us to secure business and command high wages we need to meet the rising cost of living?
If we cannot find a good answer to that, the next conversation follows: Even if some immediate measures have been announced at Budget 2022 to cope with rising costs, how can the state strengthen social safety nets for the long term that are also fiscally sustainable? How can the labour movement help workers cope with the ups and downs of their work life?
Also, the most important conditions for Singapore and Singaporeans to thrive are peace in our region and a global commitment to a pragmatic world order, where major powers know everyone prospers by cooperating for the common good in a rules-based system that respects national sovereignty. It is in city-state Singapore's interests to reject the dictum, "might is right".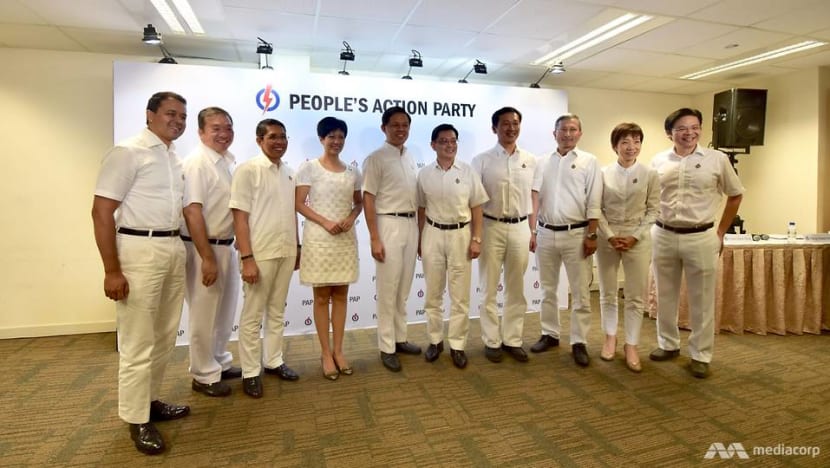 However, the Ukraine crisis has shown that not every state supports systems that uphold such principles of international relations even when it is in their long-term interest to. And not every citizen agrees with the Government's approach to securing our national interest.
Hence, a third difficult conversation that 4G leaders may need to have, even if not within the Forward Singapore agenda, has to do with foreign policy, national interests and our unique approach to citizenship and loyalty.
DEVELOPING AN INNER CORE OF 4G LEADERS WITH INTERNATIONAL STANDING
Ultimately, the task ahead for Mr Wong is two-fold ­— to develop an inner core of 4G leaders who can build a standing akin to those 3G leaders at home and abroad.
The Forward Singapore exercise will help with the former but the latter is going to take more time and international exposure. This is something that Mr Wong is beginning to do as "PM-in-waiting", with his recent visits to the United States and Indonesia.
Other 4G leaders like Ms Grace Fu at the Ministry of Sustainability and the Environment, and Mrs Josephine Teo, former Manpower Minister and now Minister for Communications and Information, have been able to build international policy networks and could be primed to do more in Government.
And, needless to say, Health Minister Ong Ye Kung and Education Minister Chan Chun Sing are already heavy-hitters among this ascendant cohort of leaders.
What then should we make of the promotions of junior officeholders in the reshuffle? They are in wards that are likely to see transitions in anchor ministers before or after the next general election: Ms Rahayu Mahzam in SM Tharman's Jurong group representation constituency (GRC), Mr Tan Kiat How in Mr Heng Swee Keat's East Coast GRC and Mr Chee Hong Tat in Dr Ng's Bishan-Toa Payoh GRC, who has been brought back from his immersion in the labour movement at NTUC.
Observers will also be watching if Dr Janil Puthucheary and Mr Desmond Tan are made full ministers in the next few years to power up the leadership bench in SM Teo Chee Hean's Pasir Ris-Punggol GRC.
The Forward Singapore conversations will help identify which of the 2022 cohort of leaders have the political and policy chops for ministerial office, in addition to Dr Tan See Leng who is Minister for Manpower and Second Minister for Trade and Industry.
Mr Wong may provide further indications of who else can form his inner circle or be his deputies after the year-end PAP convention when members of the Central Executive Committee are elected, now that the question of succession has been settled.
They will have to convince the country of plausible and transformative approaches to interpreting their party's vision of a progressive, inclusive and cohesive society in a troubled and changing world.
Dr Gillian Koh is Deputy Director (Research) at the Institute of Policy Studies, National University of Singapore.
A slide in the PAP's vote share and the loss of Sengkang GRC to the Workers' Party – what do the results of GE2020 reveal about what Singaporeans want of their government?