Commentary: Marie Kondo's pivot to mess epitomises the beauty of imperfection
Society has created this standard of domestic perfection. Marie Kondo reminds us that the things, people and experiences in our life are gifts to be appreciated and enjoyed, says Dr Chloe Lim, a mother of three, career coach, scientist and author.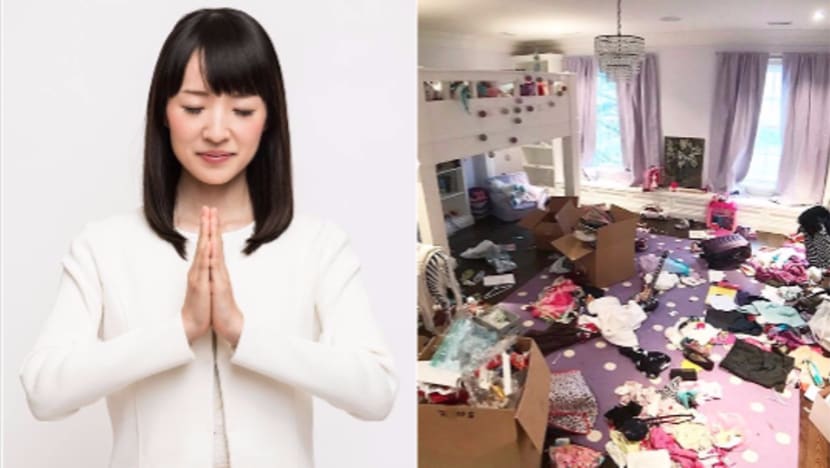 CANBERRA: I have a dream that one day I will live in a house that is meticulously neat and tidy. You know, the ones you see in the home and lifestyle magazines, where everything is in its place. So clean and bright. No clutter, no mess. Pure organised perfection.
Coming back to the present moment, my house is far from the perfectly neat and tidy image I have in my mind. Pieces of sticker on the carpet, a half-dressed baby doll on the dining table, craft papers at the end of the kitchen bench.
Let's not even start on the playroom … that is chaos unfurled. I have three children, two of whom are twins. They are very creative children who love imaginative play and craft. They create lots of beautiful things but also generate lots of mess at the same time. I cannot keep up with their mess. I ask them to clean up, but even after cleaning up, five minutes later, the mess comes back.
When I saw Tidying Up With Marie Kondo on Netflix, I binge-watched the entire series in one sitting. I was so eager to learn from this decluttering guru - maybe she could help me transform my house. 
I learned the concept of choosing things that spark joy and giving thanks for those that no longer do. I watched how she helped others to make space for what was important in life and changed their lives for the better. I thought to myself: "Wow, maybe I could spark joy amongst the mess in my house too?"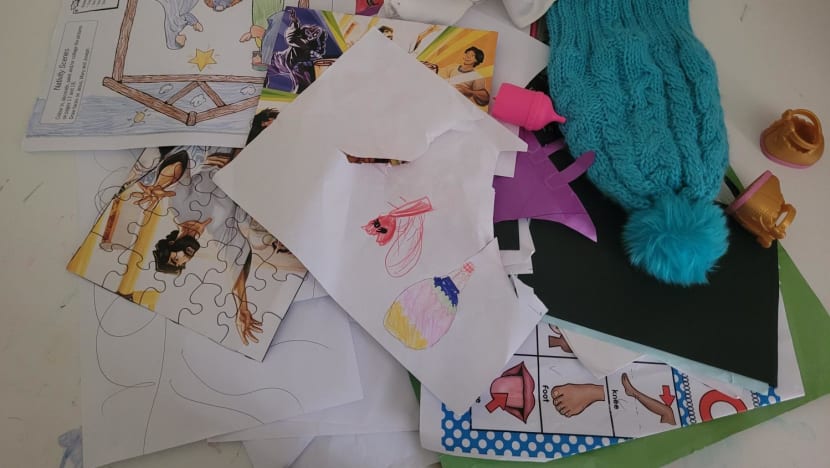 SPARKING JOY IN MY LIFE
In a burst of inspiration, I decided to "Marie Kondo" my wardrobe. This is the first thing she recommends going through as part of the decluttering process. I did what she said, holding a piece of clothing and feeling if it sparked joy. By the end of it, I had a mountain of clothes that I chose to get rid of. It felt liberating to let go of those clothes. I felt accomplished, I was in control of my wardrobe.
Yet, the rest of the house was another matter. It was a never-ending cycle of picking up after the children and putting things away. Then, repeating the cycle over again, every single day. How did she do it with her two kids?
It appears that organising expert Marie Kondo has hit her limit. She has given up on being tidy after her third child, admitting that her home is messy now. I felt relieved. Knowing that the Tidying Queen could not keep her house neat and tidy with three children made me feel normal. I wasn't alone, judging by the online reaction to the news.
I cannot help but think of how society has created this standard of domestic perfection. Society holds mothers to a higher standard when it comes to having a clean home. Perfect homes equal perfect children. The notion is that if your home is a mess, then your children are a mess and you have failed as a mum.
We strive for perfection in our lives, but it is impossible to be perfect as we are imperfect human beings in an imperfect world. I am not saying that we should not have ideals. I believe it is more important to focus on the progress, the journey to where you want to be in the future (in this case, a clean house!).
REMEMBER TO APPRECIATE WHAT I HAVE
In my journey from mess to tidy, here are my reflections on what Marie Kondo's story has taught me.
My house is full of stuff collected over the years, gifted by others, bought on a whim and things that we do use. Sometimes I forget to give thanks for what we have when there is so much going on in our lives and take things for granted.
Marie Kondo reminds us that the things in our life are gifts to be appreciated and enjoyed. Not only an awareness of our abundance but also the people and experiences that spark joy for us.
I remind myself daily, "What am I thankful for today?", and develop a mindset of appreciation.
BE MINDFUL OF WHAT I BRING INTO MY HOME
With my newfound appreciation, now I need to be intentional about what I bring into my home.
It is so easy to buy stuff especially when Amazon promises to deliver in as fast as two days. The world's marketplace is at our fingertips with a click of a button. I have to ask myself, "Do I actually need this?". Or will it be something that outlives its purpose?
Buying things can give us a false sense of control especially when parts of our life are out of control. It is important to recognise when we are buying out of impulse or necessity.
CHOOSE TO DO WHAT IS RIGHT FOR ME AND MY FAMILY
In the end, like Marie Kondo, how I deal with the mess in my house is my choice. This is not just about things, but my energy and attitude and how I want to show up for my family.
I'm still learning to embrace the mess and let go of my unrealistic expectations of having a pristine house. It is liberating to close one eye (or both!) and deal with the mess when I'm physically and emotionally ready to do so. I need to treat myself with kindness and compassion.
Each of us has a choice on how to treat ourselves and others. We need to treat each other with love and compassion as we are all work in progress. We cannot reach perfection, but we make progress every day to get closer to where we want to be.
Slowly but surely, I'm inching closer to my dream home like those in designer magazines. But in the meantime, I'm going to embrace the mess and enjoy the chaos before it disappears sooner than I expect. I will find joy in the imperfections of my home.
Dr Chloe Lim is a certified career coach, scientist and co-author of Undefeated.