Commentary: Think twice before tossing out that sofa during your Chinese New Year spring clean
It's common for people to throw away things as they spring clean and declutter ahead of Chinese New Year. Repair Kopitiam's Danny Lim almost tossed out his favourite sofa, then decided to repair it himself.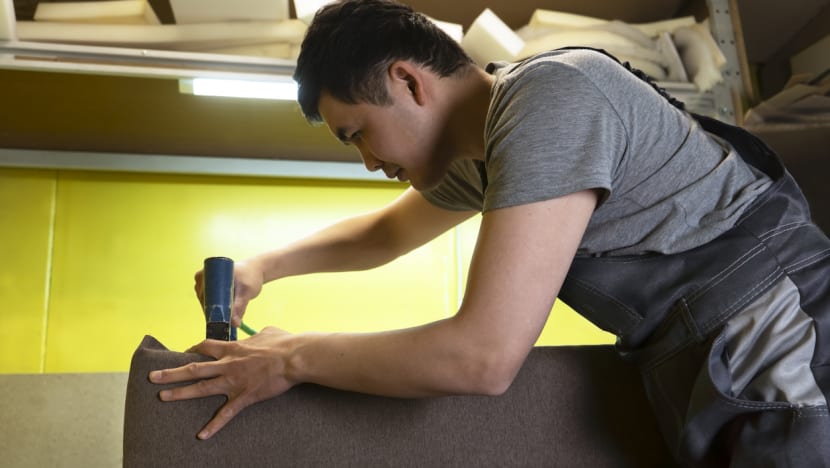 SINGAPORE: I love my sofa. It's a three-seater with recliners on each end. It's soft, comfy and I've had it for more than five years.
Over the years, it has sat in the middle of my living room, a quiet, sturdy companion as I binge-watched Netflix. It's been my makeshift bed for naps. It's played host to countless family gatherings. It was my quarantine bed for one week when my wife came down with COVID-19.
Recently, however, one end of the sofa has decided not to recline anymore. The bottom cushion has also seen better days.
With Chinese New Year around the corner, I toyed with the idea of parting ways with it. I could blow a four-figure sum to replace it with a similar sofa, but it wouldn't be the same. Besides, this is my favourite sofa, and you don't just throw a favourite away.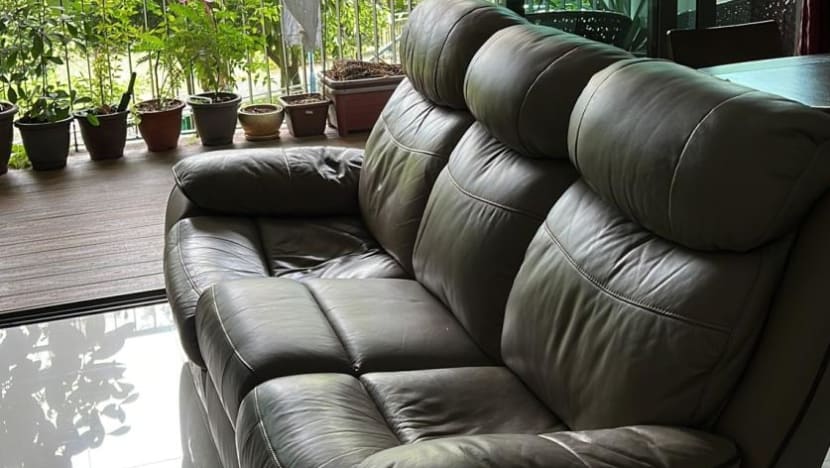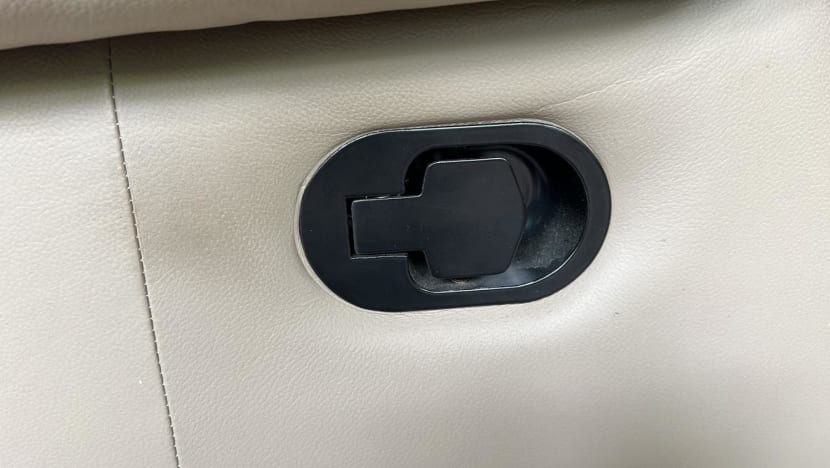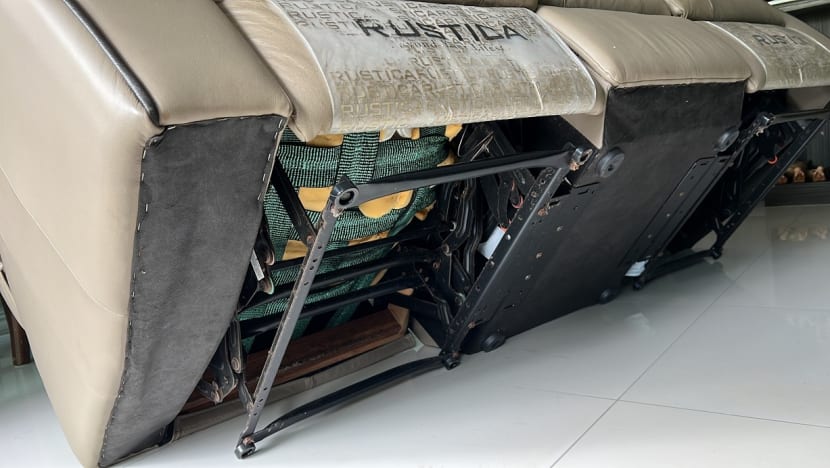 WHY BOTHER FIXING IF REPLACING IS CHEAPER?
I was brought up to believe that if something was cheaper to replace, why bother repairing it? 
Replacing something that's broken or isn't working properly is easy - make the payment and (almost) instant gratification. If the item is a big-ticket purchase, for example, furniture or electronics, it even comes with a warranty and is likely to work better than the original.
However, of late, I've come to realise that the difference is the cost of sustainability. We can't afford this unknown whereby our next generations are forced to "pay" for our actions. 
An engineer by discipline, I have spent a little more than three decades installing and fixing stuff both professionally and as a hobbyist. 
A large portion of my sustainability journey was spent changing my mindset about how things are supposed to be sustainable. Many times, I have come across contradicting information, vague or incomplete information and even misinformation about how to go about greening our practices. I am as guilty as any of many unsustainable practices and am probably still doing many things wrong.
My point is not to be too concerned about what you are doing wrong, but rather to be more aware of the practices you are able to change easily. Make it your goal to achieve them until those practices become habits and eventually, your second nature. 
DO IT YOURSELF
In the case of my sofa, I initially tried to get someone to fix it, but I was met with outrageous quotes for transport fees, parts and labour, and a warranty for three months.
The repair fees would have cost me around S$800, slightly more than half what I had paid for the sofa. And what would I have learnt from the experience? How to spend money to solve a problem? That someone can fix a sofa?
I decided to explore a few more options. Option 1: Send it back to the overseas manufacturer. This would have been cheaper even with the cross-border transport, which says a lot about the disparity between labour costs. Option 2: Fix it myself. To my surprise, this option was quick and easy - and way cheaper. 
I fixed the latch recliner mechanism for a grand total of S$6.33. (I bought two sets, and now have a spare in case the other one decides to give way).
It took me a mere 10 minutes to do so. During my DIY repair job, I realised the plastic latch had broken, rendering the recliner mechanism useless. There's little chance of that happening again with this new replacement, which is made of metal. 
I have not done enough research to start fixing the bottom cushion just yet, but this is the cost of the repair materials with shipment:
Sofa pocket springs: ~S$16
Roll of elastic belt: ~S$17
Polyurethane sheets to hold up the springs: ~S$10
Stapler gun: ~S$10
Knowing how to fix the sofa: Priceless 
IT'S ALL ABOUT THE JOURNEY
Most repairs are all about knowledge and labour. If you can fix stuff when they break down, you will be able to keep your things for a lot longer. Not to fret, if you need help with your repairs, there are always commercial and social services available. 
With sustainability, do it at a level you are comfortable with. It's your journey as long as you don't just thoughtlessly throw things away before even trying to repair it.
I am an advocate of a few thoughts when it comes to sustainability. First, do just one action at a time, and get good at it until it becomes second nature. Do this before embarking on your second sustainability goal. Second, be brave enough to try. Action speaks volumes. Knowing isn't quite enough; doing gives you opinions and experience. Third, be open and share your journey so others can benefit from your failures. They can also share their successes with you. 
We are running out of time to get to a point where we are truly sustainable. Every effort helps, and we should do our part so our next generations can benefit from us and not blame us.
This Chinese New Year, let's bless old items with new life instead of buying new things. I'm sure our children will appreciate this hongbao a lot. Happy Chinese New Year.
Danny Lim is Community Innovation Lead at Repair Kopitiam, a volunteer-driven initiative that aims to reduce the impact of Singapore's throw away culture.
You may also be interested in: