Commentary: Masks outdoors no longer mandatory but they help some feel more confident about their looks
Whether it allows us to wear less make-up or conceals our perceived physical insecurities, we've come to accept face masks as part of our everyday wear, says beauty expert Kristen Juliet Soh.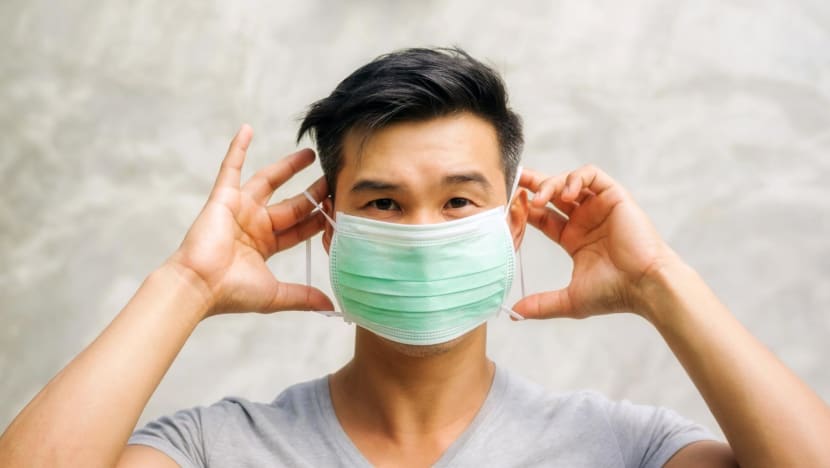 SINGAPORE: It's been almost two years since mask-wearing was made mandatory in Singapore. And finally, the Government has announced that mask-wearing outdoors will be made optional, as part of our plans towards living with COVID-19. 
I remember the discomfort I first felt when I had to keep my mask on all day; whether I was in the queue for my favourite hawker stall or delivering a one-hour training session to my employees. I understood why it was necessary to wear a mask, but I resented it at the same time.
But after two years of getting used to new norms, putting on a mask is now second nature for most of us. Even my three-year-old son knows to reach out for one before he heads out of the house. 
In the last two years, I have found myself wearing significantly less make-up compared to pre-pandemic times – something I never thought I'd do because I work in beauty media and am always excited to try out the newest products in the market. 
I used to feel the need to at least pat on some tinted moisturiser and lip balm so that I didn't look like I had just crept out from the Dark Hollows, but things are different now because my mask hides most of my face. A pair of huge, dark-rimmed spectacles, a cap and a mask is my go-to look whenever I run errands or pick my kids up from school. 
Even at business meetings and events, I get away with just eyeliner. It's become socially acceptable since everyone understands how much of a hassle it could be to put on a full face of make-up when it stains our masks.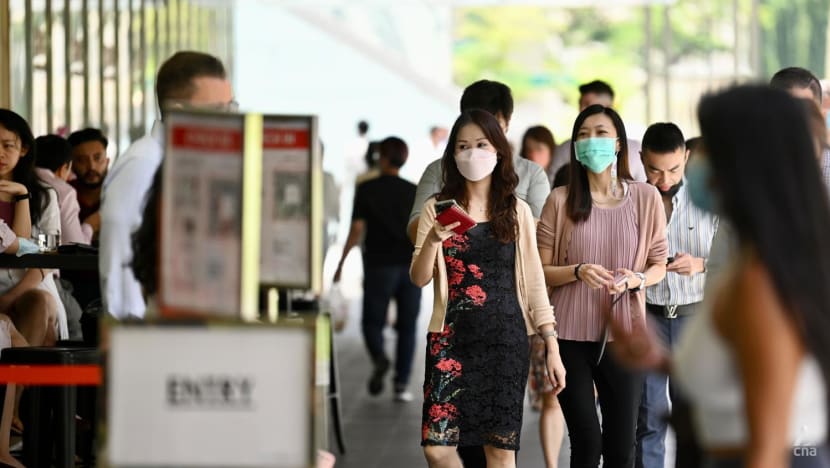 FACE MASKS NOW PART OF OUR EVERYDAY WEAR
Many others have adapted mask-wearing into their morning routines. 
My friends confess that they only wear makeup on the upper half of their faces: Concealer, well-blended eyeshadows in different shades, eyeliner and mascara. And absolutely no make-up on the areas where the mask rests.
Beauty enthusiasts have also been dishing out tips on how you can look better with your mask on: Hacks for smudge-proof make-up, even creating the illusion of a "V-shaped" face through some strategic placement of double-sided tape.
Others are making the best of a bad situation by getting creative with their mask choices, turning masks into some kind of fashion statement.       
You've probably seen people wearing Chinese New Year-themed masks in February. Or perhaps cute Doraemon-themed or pretty gradient-toned ones that are so fancy they make us forget we're fighting a pandemic.
In other words, we've not just gotten used to mask-wear – we're thriving, as far as appearances are concerned.
USING MASKS FOR A BOOST IN SELF-CONFIDENCE
We might have gotten so used to wearing masks that we think it boosts our appearances.
United Kingdom researchers found that women perceived men to be more attractive with their masks on. In the context of the pandemic, masks could signal that a person is a responsible, caring citizen, making them appear more attractive.
But there's also a chance that masks have helped conceal our physical insecurities, like acne or a less-than-perfect smile, in the last two years.
At the extreme end of the spectrum, getting "mask-fished" is now an online dating woe – that is, mistakenly believing someone is more good-looking than they really are because they're wearing a face mask.
Take my friend for instance, who met up with someone whom she connected with on a dating app. They arrived at their meeting point, walked to a restaurant for dinner, made small talk and ordered food. 
The food was served and the masks came off. That was when she found out that he looked drastically different from his online profile. His photos suggested a crystal-clear complexion, but it dawned on my friend that he must have edited them.
She couldn't tell while his mask was on – so in other words, she was mask-fished.
To be fair, the man could also have made the same physical assessment of my friend once she took her mask off too. 
Other dating hopefuls have been using face masks to their advantage, so much so that in South Korea, some sites limit users to uploading just one masked photo of themselves.
As superficial as it may sound, being physically attracted is still important when we're looking for a romantic partner.
Without a mask mandate outdoors now, victims of mask-fishing will be able to see someone's bare face a lot sooner in the date, rather than getting "surprised" only when the food arrives. Perhaps having more time to adjust to someone's mask-less appearance could help them overcome their first judgment of it.
HAVING THE OPTION TO NO LONGER WEAR MASKS
With face masks no longer being required outdoors, I wonder if some of us are feeling a little lost. After all, we spent two years dutifully masked from the time we stepped out of the house, and now it's up to our discretion whether to continue doing so.
Those of us who feel more confident about ourselves with masks on might be less willing to give them up so quickly. Some research acknowledges that those with social anxiety feel safer wearing masks, not just in protecting themselves against COVID-19 infection, but in hiding any visible discomfort with their appearance.
While I'd don a mask if it's crowded or when feeling under the weather, I'll be happy to have the option of not wearing one when outdoors. 
On days when I'm feeling it, I could go all out with full makeup and the brightest, boldest lipstick. And on days I just can't find the time, you bet I'll go back to my spectacles-cap-and-mask look. I see it as having the best of both worlds.
Above all, I'll finally be rid of my mask-ne from the last two years, aggravated mostly by outdoor mask-wear in Singapore's hot and humid weather. If you catch me at a picnic with my family, chances are you'll see me enjoying their company and the great outdoors mask-free.
Kristen Juliet Soh is the editorial director and co-founder of Daily Vanity.