Commentary: Outdated gender norms in dating deny us of chances at love
Even though we're increasingly aware of and pushing back against gender roles today, men are still expected to take the lead in romancing, which can hurt women and men alike, says writer Natalie Tan.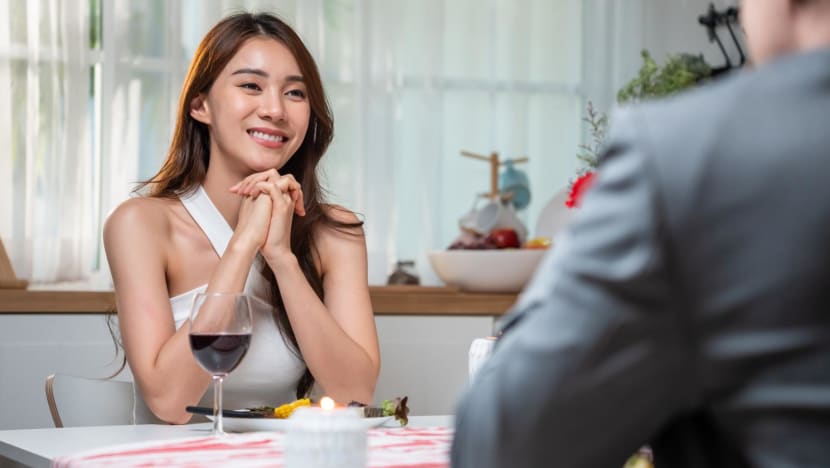 SINGAPORE: As gender parity becomes the expected norm, more women are chasing down avenues at work and politics. Many are ardent individuals who know their worth and what they bring to the table.
But when it comes to dating, the picture shifts. Many friends – independent, capable women – have come to me wringing their hands over why someone they fancy hasn't texted or asked them out yet.
It turns out the vast majority of men and women still believe guys should make the first move. According to a 2022 study by dating app Bumble, 87 per cent of adult respondents in Singapore believe men are expected to take the lead in dating, while only 7 per cent say women should do so.
More broadly, 90 per cent of respondents agree there are different expectations of how one should behave in romantic relationships, depending on their gender identity.
After the strides Singapore has made to become a more equal society, our gendered assumptions about dating seem anachronistic. Why are they still in place?
WHAT FAIRYTALE ROMANCES ARE MADE OF
When I first heard one of Taylor Swift's magnum opuses, Love Story, it imprinted in my impressionable 11-year-old mind a fairytale wedding that I would dream about through my teenage years. 
Pop songs like that, alongside an abundance of Disney princess movies and chick-lit novels, reinforce the binary of women's passivity and men's agency in the realm of courtship.
Dating gurus and columns taught us how to act accordingly. The Rules: Time-Tested Secrets For Capturing The Heart Of Mr Right, published in 1995 and a New York Times bestseller the next year, instructed a generation of women not to talk to men first (Rule No 2) and let them take the lead (Rule No 17).
Though it's almost been 30 years since publication, The Rules still has a cult following today. The authors now offer consulting services and nuggets of wisdom on Facebook, for instance: "When texting back a guy, always use less words than he does. Be mysterious, don't overshare, especially pics!"
So I've always thought that by striving to be feminine – donning on cloaks of shyness and reservation – Mr Right will come and sweep me off my feet one day.
But plenty of missed chances from my own tight reins soon made me realise I was wrong. I sat through the same cycle of conversations bogged down by my passivity, which soon succumbed to late, indifferent replies. By playing hard to get, I wasn't toning it down – I was signalling a lack of interest.
Many of us feel the harms such norms have on ourselves and our relationships. In the Bumble study, 81 per cent of Singapore respondents say gender roles make people behave differently from who they truly are, and 79 per cent say gender roles make it more difficult to build equal relationships.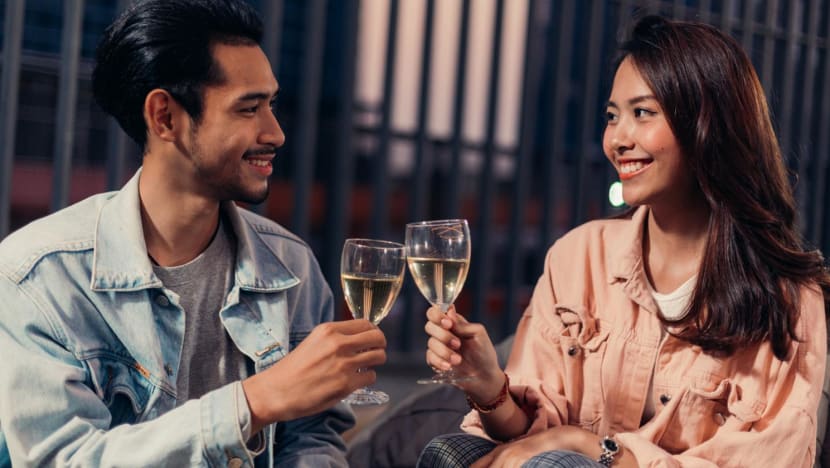 After studying the dating rituals of young college-educated adults in San Francisco, American sociologist Ellen Lamont says the unequal rules of dating set the stage for gender inequality within partnerships, with women expected to take on more housework and childcare at the expense of their careers.
The same goes in Singapore. In a 2021 survey by the Institute of Policy Studies, while most Singapore respondents disagreed that men make better political leaders or business executives than women, the majority (66.9 per cent) agreed that "being a housewife is as fulfilling as working for pay".
The researchers noted that "while women are well-represented at the workforce, traditional gendered divisions of labour still occur in the household, making it harder for women to achieve progress".
CONSEQUENCES WHEN DATING NORMS ARE BROKEN
Some women eventually get sick of being passive daters with a shelf life – and decide to ditch conformity. After all, with a sea of potential matches on dating apps, what can go wrong? 
When one of my friends asked her date out after a few weeks of conversation, he joked about her attempt to "throw herself at him" and asked if she was "eager to be married off". He even added that with the looks she has, she could afford to wait for a man to come knocking on her door.
This goes to show that women who take initiative are sometimes still seen as desperate. And when rebuffed, she might think she acted out of line and would cycle back to the notion that she should have waited for the other person to make the first move –  even though it could simply have been a case of mismatched personality and values.
The pressure to make the first move hurts men too. It can be exhausting to pull out all the stops for someone who plays coy and is difficult to get a read on their true feelings.
And it's easy for women to ghost, or vanish from online conversations on a whim. Women tend to be pickier than men when dating – a survey by Coffee Meets Bagel published in 2021 found Singapore women have an average of 19 requirements for prospective partners, while men had 15.
DON'T DENY YOURSELF A CHANCE AT LOVE
Still, times are and have been changing. There is consensus that gendered expectations in dating are long due for a review. Eighty-four per cent of the Bumble survey respondents said equality and respect are important in relationships. 
By following the supposed rules excessively, women stand to deprive themselves of experiences they could come to cherish. Such rules also assume every man is the same – initiative would always be welcomed by the right guy. 
No one wants to be stereotyped and have our individualities glossed over. So why should we limit ourselves to outdated roles and deny ourselves a chance at love? 
Natalie Tan is a sociology graduate from NUS and a freelance writer.