Commentary: Why we mourn people we've never met
People who are stricken by grief over those they have never met are often surprised by the sadness they experience. That sense of loss is real, says psychiatrist Lim Boon Leng.
SINGAPORE: I woke up to a notification on my mobile phone on Sep 9 that Queen Elizabeth II had died. Tapping on the notification led me to an online news article about her death.
Britain's longest-reigning monarch, the queen was 96 when she died, after increasing bouts of ill health, particularly after her husband Prince Philip died in April last year.   
Immediately, the sadness and grief from the ensuing comments, from members of public, were palpable.
In the next few days, there was a huge outpouring of grief from members of public, not just from the UK, but from everywhere in the world.
This was reminiscent of the time Singapore's founding prime minister Lee Kuan Yew, 91, died in March 2015. Likewise, our nation grieved deeply. Tearful crowds lined the entire route of the funeral procession despite a heavy downpour to bid him one last farewell.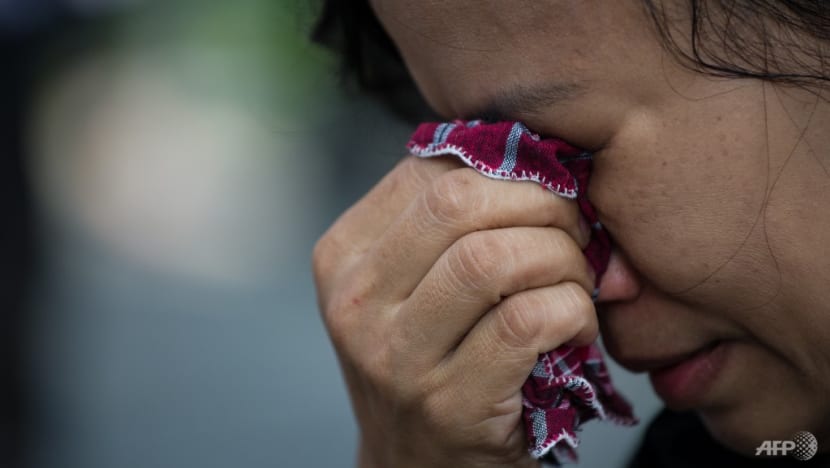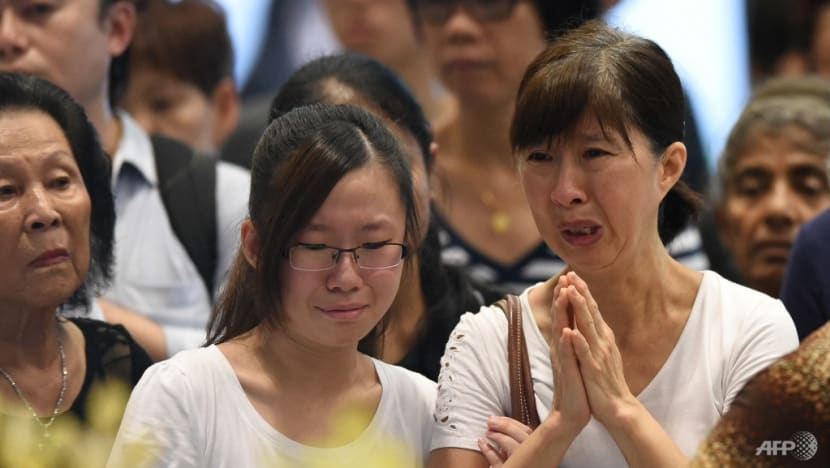 WHY DO WE MOURN PEOPLE WE'VE NEVER MET?
Patients who are stricken by grief over people they have never met are often surprised by the sadness they experience. They wonder why they have such intense feelings of loss and ask me if such grief is normal or even real, having assumed that grief is reserved only for loved ones.
So, why do we mourn people we've never met? In simple terms, it is because the deceased meant something to us.
But what do they really mean to us?
Swiss psychiatrist Carl Jung first described "archetypes" in 1919 in his essay Instinct and the Unconscious. He believed that there exist universal, primal symbols and images that are derived from the collective unconscious of the human race - irrespective of time, race or culture.
We all hold within our unconscious mind archetypal figures such as the "great mother", "father", "child", "wise old man", "wise old woman," "the trickster", and "the hero".
Public figures are often representations of these symbols and in this way play a huge role in our psyche, consciously or unconsciously.
When we lost Mr Lee, we lost the "old wise man" within our lives. When we lost Queen Elizabeth II, we lost "the great mother". And when basketball legend Kobe Bryant was killed in a helicopter crash in January 2020, we lost "the hero".
HOW WE BECOME ATTACHED TO PUBLIC FIGURES
While we can no longer interact personally with the village chief or court jester like in ancient times, mass media helps bring leaders and other public figures right into our living rooms and our lives. We see them give speeches on television and read about their lives in the newspaper. We become attached and bonded to them. Many a time, they also represent a stable constant in our lives.
With social media, public figures and every aspect of their lives can only become more accessible to us. We follow their every move on Facebook, Instagram or TikTok. At times, they interact with us by replying to our comments. A mirage of knowing them personally develops, resulting in stronger attachments and even more pronounced feelings of grief when they die.
Social media has also changed the way we mourn in a positive way. We are now able to express and to share our grief through social media platforms, and we can find support from others who are likewise grieving.
A REMINDER OF OUR FINITE MORTALITY
Other than public figures, we may also find ourselves grieving over victims of high-profile tragedies from car crashes to mass shootings.
We are more likely to mourn over these losses if we identify with the victims or their loved ones and hence can be more empathetic.
A mother would be more likely to grieve the premature demise of another's child. A diver would be more likely to mourn a death that occurred during diving.
Mourning over the deaths of these victims is in part a reflection of our own similar losses in the past and an anticipation of the losses we will unfortunately but surely encounter in the future.
More so, the grief reflects and reminds us of our finite mortality and inevitable death. We can suppress our existential fears with the distractions of day-to-day life, but the passing of public figures or persons from high-profile tragedies lay bare the fact that we too will one day cease to exist on this earth.
All things, good or bad, will come to an end.
DEATH OF PUBLIC FIGURE REAWAKENS FEELINGS OF OWN LOSS
The feelings one has from the grief of a public figure is real. They are in essence like the grief we experience when a loved one dies. We will go through the various phases of grief from shock, to yearning, to despair and finally recovery.
The loss of loved ones will be more impactful given strong attachments we have with them. The feelings of grief will certainly be more intense and last a longer duration. They would have been an integral part of our lives and greater efforts would be needed to reorganise our lives to fill the void with them gone.
After learning of the death of the queen, I flipped through my mother's stamp collection later that day. There were rows after rows of the queen's stamps in various colours.
This brought back memories of my mother showing me her stamps when I was a child. The many stories she told us of a bygone era, when Singapore was still a colony, flooded back.
Perhaps, the queen's death surfaced to my consciousness, that I too mourn the loss of my close bond with my mother as I grew up, she grew old, and we grew apart.
But surely, those who have passed on would rather we focus on what they had meant to us and the good memories they gave us. To truly commemorate them, we must not just mourn their deaths but instead celebrate their lives.
Dr Lim Boon Leng is a psychiatrist at the Gleneagles Medical Centre.