Commentary: Netflix is starting to look more like traditional TV
In return for paying upfront for original shows like Stranger Things or Squid Game, Netflix demands full ownership of intellectual property. But it might soon revert to industry norms, says the Financial Times' Alex Barker.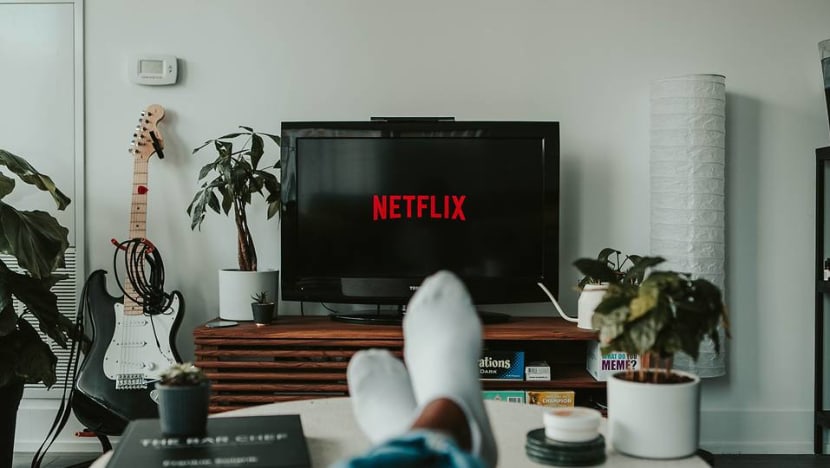 LONDON: There was a point when the world was not enough for Netflix. When the streaming service commissioned an original show, the contract would literally span "the universe" rather than restricting Netflix's rights to just one country, territory or planet.
The imagination of Netflix's lawyers didn't stop at space travel either. According to one typical agreement shared with the Financial Times, the streamer would also claim the exclusive rights to distribute the show in all forms of media "now known or discovered in the future".
These kind of contractual clauses were more than legal paranoia. It was part of a deliberate policy. When Netflix shouldered the financial risk of original projects such as Stranger Things or Squid Game, it paid upfront and in return demanded full ownership of the intellectual property.
Such buyouts departed from the traditional model for television commissioning, where producers retained a stake in the commercial success of their show. The approach was yet another way in which Netflix stood out from the TV crowd.
But over the past couple of years, with little public fanfare, Netflix has been adapting this commissioning template. The concept of sharing rights is no longer taboo. Flexibility is the order of the day.
The change wasn't specifically triggered by Netflix's subscriber losses, the looming "streaming recession", belt-tightening on content budgets or the 60 per cent collapse in Netflix's stock this year. It was a more gradual process of adjustment.
But if Netflix is serious about greater commercial pragmatism, the shift is bound to accelerate in years to come. That will ripple through Netflix's annual US$17 billion content budget and the wider creative economy.
From introducing advertising to developing live programming, Netflix is looking more like the incumbent broadcasters it was created to unseat.
NETFLIX A BENEFICIARY OF SHARED RIGHTS
Netflix, of course, has been one of the great beneficiaries of shared rights. Even today, much of its library is made up of shows licensed for secondary use. Hits such as Schitt's Creek or Peaky Blinders were first broadcast elsewhere before landing on the Netflix platform.
This has some peculiar effects. Ofcom, the UK's media regulator, recently examined how often shows licensed from the BBC, Channel 4 and other public service broadcasters were streamed on Netflix in the UK.
The estimate was 510 million times in the first quarter of 2022 – almost a third of what Netflix's own original content attracted during the same period. One survey participant told Ofcom they didn't bother watching a traditional TV channel (free-to-air) because they could simply wait for their shows to "turn up on Netflix" (behind a subscription paywall).
Netflix has been protective of its original shows. In return for a considerable upfront fee, the streaming service effectively bought the power to decide where it is aired, and whether to develop spin-offs, merchandise or games. Netflix, for instance, has commissioned a reality show from Squid Game, made by different producers from the drama.
THE CALCULUS HAS BEGUN TO CHANGE
This is considerable power. Yet even for Netflix, the calculus has begun to change.
Some (but not all) producers are pressing to retain rights to the shows that they make. There is greater competition from other streaming services for talent and good projects.
Regulators are intervening to bolster producer rights, especially in Europe. And Netflix has developed a better idea of what part of a show's life cycle is most valuable in supporting a streaming business.
Executives making programmes for Netflix say the result is a more open conversation about rights. On flagship shows, the streaming giant has been introducing creative incentives in contracts to reward producers of successful shows.
But for less prominent original content, it has also become more open to discussing "windowing", where a programme maker can sell a show to traditional TV after it has appeared on Netflix for a set period of time. The gamble for the producer is taking a lower payment in return for extra rights.
Netflix's practices change from region to region, and indeed from producer to producer. But the direction of travel is clear. Original Netflix content might be becoming part of the traditional TV universe.
Source: Financial Times/el