Commentary: North Korea's Kim Jong Un hasn't really amounted to much
The one area North Korea has made strides in is the development of its nuclear programme. Worse, the country faces the continued prospect of being cut off from the world which could fuel more desperate moves, Robert Kelly says.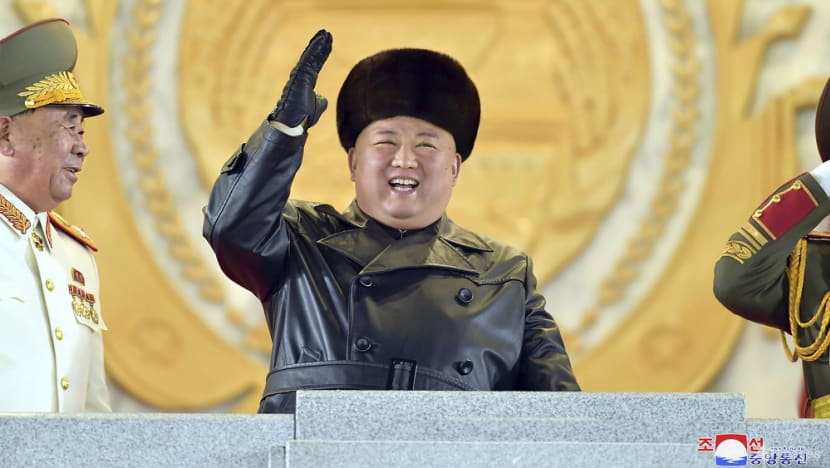 SEOUL: North Korean leader Kim Jong Un has been in power in a decade now, long enough to reshape the country's leadership around himself.
Kim Jong Il, the father of current North Korean leader Kim Jong Un, died just over 10 years ago. 
And yet amid the retrospectives of his decade at the top, it is remarkable how little North Korea has changed. 
Kim Jong Un has accelerated its nuclear and missile programmes, but beyond that, the country is mostly the same place it has been for decades. Its sheer stubborn persistence is astonishing.
SO MUCH FOR HOPES THAT KIM JONG UN WOULD BE A REFORMER
There was much hope around this Kim's ascension that he might be a reformer. Kim was not even 30 when he took the crown from his father.
He was partially educated in Switzerland. He did not rise through the regime's central institutions – the party and the army. 
He had a taste for western sports like basketball. He frequently wore business suits rather than the old Mao-jumpsuits of communist ideology. His wife too appeared to wear expensive designer clothes and jewelry.
If all of this did not lead to reform, then analysts thought Kim Jong Un might become a figurehead. His father (Kim Jong Il) and grandfather (Kim Il Sung) had spent most of their lives in North Korea, building the institutions of the state and grooming the relations they needed to stay in power.
Kim Jong Un did not do this. He was rushed back to North Korea after his father suffered a debilitating pancreatic stroke. Just three years later, Kim Jong Il died, and this young, untested outsider took over. It is fairly remarkable that he was not muscled aside by an insider clique. 
One hope for reform was that a less ideological, more practical general might run the country behind the scenes, perhaps keeping the Kims for public relations purposes, but otherwise turning North Korea into a military dictatorship. 
The idea popped up the last time there was a power transition. The thinking was, the generals might be more willing to strike deals on the North's weapons of mass destruction than the ideologues around the Kim family. But it turned out to be wishful thinking.
A PURGE, A CULL AND A CONSOLIDATION OF POWER
None of this happened partially because Kim Jong Un moved rapidly to fill his father and grandfather's shoes. He purged his father's retainers in the years following his ascension. He culled the military brass.
The Kims have always been aware that rogue generals posed the greatest threat to their family regime. And so the generals have been alternately spoiled with gifts and privileges, or purged as required.
There has been some economic change. Kim Jong Un has been more tolerant of the small-scale markets, agriculture, and exchange which have characterised the North Korean economy for the last 20 years.
This was a reaction to the terrible famine of the 1990s. Socialist mismanagement brought a breakdown in agriculture in the late 1990s, which spiraled into a man-made famine which killed millions.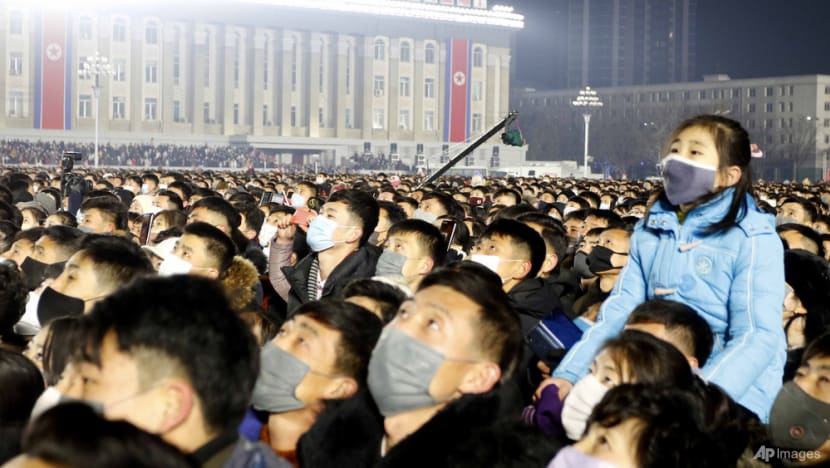 The current Kim has repeatedly promised that something like that would not take place on his watch, and this is likely why he has allowed limited, grassroots capitalism around the country.
Still, these changes have been minor, designed to improve regime security rather than genuinely restructure the economy. A starving population has nothing to lose by revolting. 
Measured against North Korea's own past dysfunction, all this can look like progress. But this is nothing like the perestroika seen in many formerly Marxist states. Even countries like Nicaragua, Cuba and Mozambique have better economic governance than North Korea.
Beyond political and economic reform, another obvious area for change enabling North Korea to re-join the world is some political reforms. This is still probably the biggest disappointment of Kim's ascension. 
He might have demonstrated a bit of humanity to suggest change or growth in the North's leadership over time. He has not. 
In 2014, a major United Nations review of human rights in North Korea found it the most extreme, repressive system on the planet, analogised its gulags to Nazi concentration camps, and called for Kim to be brought before the International Criminal Court for "crimes against humanity". 
A WORSE RECORD ON NUCLEAR WEAPONS
If this is not depressing enough, in the one area where North Korea has changed noticeably, it has become even worse: Kim Jong Un has dramatically accelerated the starter WMD programme his father left him.
Kim Jong Il tested nuclear weapons twice and pursued a limited missile programme. This unnerved the world and lead to repeated crises, but it was far more tame than Kim Jong Un's all-out push to develop large warheads and intercontinental ballistic missile. 
Kim has tested his nuclear weapons four times already, and his missiles can now reach North America, Europe, Australia, not to mention Asian states like China or Japan. North Korea is also said to have fired a supersonic missile this week. The North can now effectively threaten massive retaliation on the homeland of almost any conceivable opponent.
All this has only worsened North Korea's prospects with the rest of the world. Under UN sanction since 2006, Kim Jong Un's sprint for nukes has led to a major tightening of sanctions. Almost any legal commerce with North Korea is now illegal. 
Former US President Donald Trump did extend Kim an olive branch. In 2018 to 2019, Kim had one last chance to demonstrated that he was in fact a reformer. Trump agreed to meet him three times, but Kim's offer on nuclear weapons was paltry and lopsided.
Even Trump, anxious for a deal to win a Nobel Peace Prize, felt compelled to give up on the talks. With the Joe Biden's assumption of the US presidency, the Americans are back to cordoning off the North from the world economy. This is unlikely to change after the lost chance of Donald Trump's presidency.
Ten years out, North Korea has changed barely at all. And since Kim is a young man – in his 40s mostly likely – the North Korea we have known for decades will likely be with us decades more.
Speculation on his health and what might happen if he suddenly dies is dying down, especially because his weight seems to be improving. 
Honestly, no one has any idea what would follow if he simply dropped dead one day – whether his sister Kim Yo Jong, another family member or the generals would take over. And with all the nukes the country has, that is a truly terrifying thought.

Dr Robert E Kelly is a professor of international relations in the Department of Political Science at Pusan National University.