Commentary: How can Singapore lessen the impact of SES on educational achievements?
Hard work and talent are not the only determinants of educational success. The challenge is greater for students from humbler backgrounds, say the Institute of Policy Studies' Dr Shamsuri Juhari and Jeanne Tan.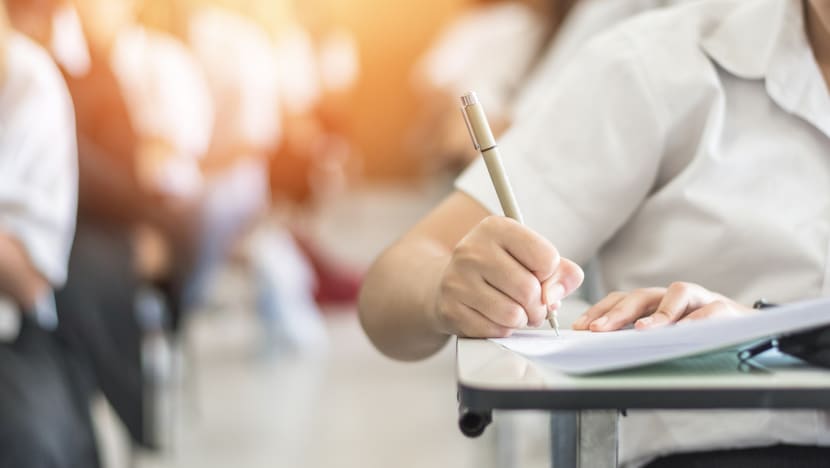 SINGAPORE: The richer the parents, the smarter and more successful their children. A controversial statement, perhaps, unfair even. But research has shown that children from humbler homes and communities have lower academic performance than their classmates from higher socio-economic backgrounds.
For instance, on average across Organisation for Economic Co-operation and Development (OECD) countries, disadvantaged students are 2.7 times more likely than advantaged students not to attain the minimum level of proficiency in reading.
Advantaged students also report having a greater availability of educational resources, such as computers, a quiet place to study and an abundance of books at home.
As Singapore charts its way forward, what does the relationship between socioeconomic status (SES) and academic achievement mean for educators? Can schools be the great equaliser?
In July, Education Minister Chan Chun Seng said in response to a parliamentary question that of the Primary 4 students who failed two or more subjects over the past five years, an average of 12.6 per cent lived in public rental flats. Of the Primary 4 students who passed all four subjects, 0.8 per cent lived in public rental flats.
In essence, this indicates that those who live in rental flats tend to fare worse than their peers.
Similarly, Mr Chan also said in a separate parliamentary question in March that there is some correlation between socio-economic background and PSLE results.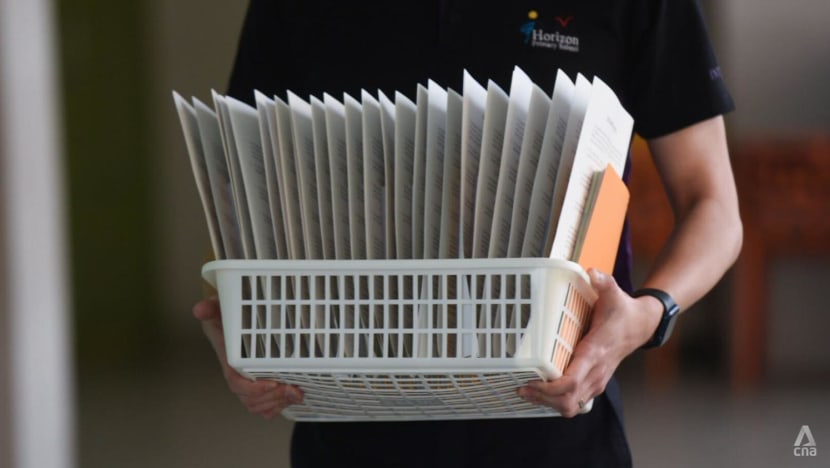 IMBALANCE IN RESOURCES
The situation is complicated by the educational approach in Singapore, where parents' knowledge, resourcefulness and extent of involvement can have an impact on their child's education journey.
Parents with the financial means can provide resources such as tuition to enhance their children's learning, and better provide them with a head-start in life. Conversely, parents from the lower-income brackets tend to lack the resources to augment their children's learning.
Without adequate guidance at home, children from less financially stable families are often ill-prepared for learning. As a result, pupils from more humble backgrounds are identified as weaker students as early as Primary 1.
Additionally, these students often do not have role models who can advise them on the pathways to educational success. This often affects their ability to make sound decisions, due to a lack of awareness of the implications that their choices may have on their future.
These early academic gaps widen when students from higher-income families continue to outperform and move on to schools that have more access to resources.
For instance, independent schools that cater to higher-achieving students will have resources that expose them to enrichment programmes and out-of-classroom learning activities.
When students from humbler families lag their higher SES classmates in academic performance, this can have larger implications on social mobility as well, as national exams determine the type of education these children will go on to receive, the future friends and connections they make, and their eventual jobs.
EQUALITY OF OPPORTUNITIES VERSUS EQUITY OF OUTCOMES
As part of his speech during the launch of Forward Singapore on Jun 28, Deputy Prime Minster Lawrence Wong acknowledged that while Singapore's meritocratic education system has served it well, it unfortunately also has its downsides.
For one, having been ingrained with the concept of "equality of opportunity", the notion of ensuring "equity of outcome" tends to be overlooked by the wider community. While they appear to be similar, the two approaches result in vastly different consequences for disadvantaged communities.
The idea of "equality" implies giving everyone the same kind of opportunities to succeed. "Equity"' acknowledges the different starting points experienced by each child and focuses on redistributing resources to provide them with the capacity to achieve the same level of attainment.
Understanding this difference is crucial to close academic gaps for students with fewer resources at their disposal.
NEED FOR MORE SOCIAL MIXING
Efforts have been made to improve social mixing through policies such as the provision of financial aid to ensure affordability of school fees for low-income. In addition, opportunities for interaction have also been made available through co-curricular activities and values-in-action projects.
Essentially, social mixing benefits low-income students by increasing their exposure to positive influences and role models. Similarly, it provides the opportunity for the rest of the student body to understand situations in life to which they would not have been exposed.
However, a 2018 report by OECD noted that almost half of Singapore's low-income students are concentrated in the same schools.
This followed a 2017 Institute of Policy Studies' (IPS) Study On Social Capital In Singapore, which suggested the presence of a class divide among Singaporeans. The authors of the study called for more efforts by the government and community to create structures that will encourage social mixing.
Therefore, school admission policies must be tweaked further to ensure that the proportion of low-income students are more spread out across all schools in Singapore.
ENHANCING PARENTS' SOCIAL NETWORKS
Children's learning can also be enhanced by their parents' social networks.
Research has shown that parents who form ties with other parents will likely become one another's sources of knowledge. Through social networks, well-connected parents can exchange information and seek advice on ways to help their children.
Unfortunately, this resource is out of reach for low-income parents, who often have weak social networks.
Schools could do more to reach out to these parents and introduce them to social networks comprising other mums and dads, such as their Parent Support Groups (PSG).
Understandably, participation requires time and sacrifice, especially from parents who are bound by less flexible work schedules or loaded with caring responsibilities. Necessary provisions could be made by schools to incentivise them, whilst emphasising the importance of commitment to their children's educational journey.
RECOGNISE ALL SKILLS
At the same time, students in Singapore who are "book smart" tend to be more recognised than those who excel in "non-academic" fields.
Can educators find ways to re-assess its criteria of what delineates an academic subject from a non-academic one?
Can schools that offer disciplines such as graphic design, culinary arts, and fashion be appreciated in the same way as mainstream institutions? This will provide recognition to learners who display excellence in all areas critical to the nation's success.
Research tells us that hard work and talent are not the only determinants of educational success. The challenge is greater for students from humbler backgrounds.
Given that education is often seen as driver of social mobility, more must be done to understand and mitigate the inequality that is reproduced in one's education journey.
Dr Shamsuri Juhari is Research Fellow at the Institute of Policy Studies, National University of Singapore, and Jeanne Tan is a Research Assistant at the same university.