Commentary: How F-35B fighter jets can boost Singapore's air defence amid upcoming Paya Lebar Air Base move
Air power is an integral part of Singapore's defence strategy, but how we generate it could evolve with new weapons and radar platforms and the impending relocation of an airbase, says defence writer Mike Yeo.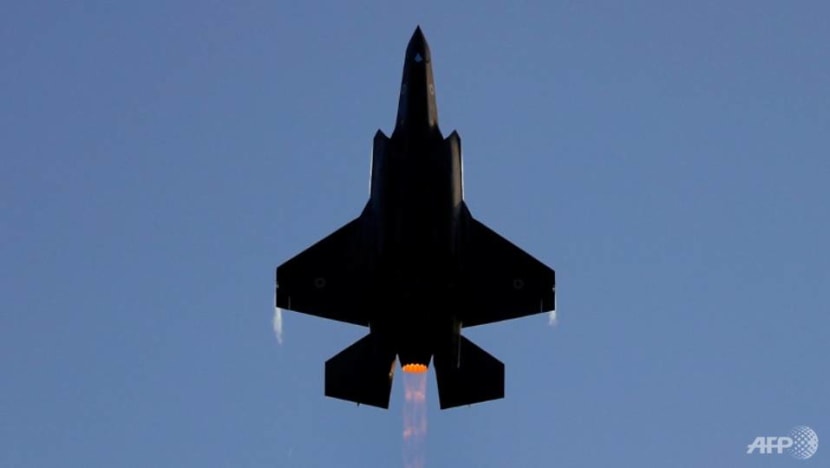 MELBOURNE: At the multinational air combat exercise Pitch Black in northern Australia that recently concluded on Thursday (Sep 8), the Republic of Singapore Air Force (RSAF) was able to engage the stealthy F-35B fighter jet in the skies.
The head of the RSAF Next-Generation Fighter Project Office Major Zhang Jian Wei said, during a media session, that the F-35B's ability to take off on short runways and land vertically was a key capability.
Singapore announced in 2019 it would buy four F-35Bs (along with options on another eight), which are expected to be delivered in 2026.
Air power is an integral part of Singapore's defence due in part to our small size and lack of strategic depth.
The importance of air superiority, such as for air defence, support to ground forces, and intelligence collection and surveillance, is on full display in the current conflict in Ukraine.
Russia's inability to secure air superiority by destroying the Ukrainian air force and anti-aircraft defences in the six months since invading its neighbour has been a contributing factor in Ukraine's ability to continue resisting.
The failure to make the skies safe for Russian air operations despite its superiority on paper, has meant that Russia has been unable to carry out a sustained campaign to gather intelligence and destroy Ukrainian targets anywhere beyond the frontlines, enabling critical Western weapons to reach the combat areas virtually unhindered.
REDUCED DEPENDENCE ON LONG RUNWAYS
The F-35Bs have the potential to transform how the RSAF can generate air power, as it would be less dependent on long runways to deploy fighter jets.
The unique capability of the F-35B is its ability to take off in under 200 metres, the shortest of all modern combat aircraft, even while carrying a full load of fuel and weapons. Originally designed for United States Marine Corps requirements to enable them to operate from the US Navy's amphibious assault ships, it is also capable of landing vertically, without the need to use a long runway.
They are intended to replace the fleet of ageing F-16s, which entered service with the RSAF beginning in 1998 and are being upgraded with new radars, datalinks, mission computers and weapons, enabling them to serve on till the 2030s.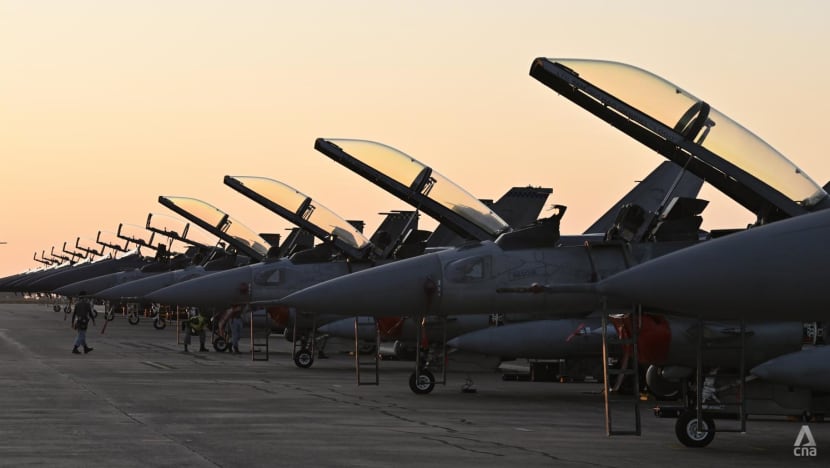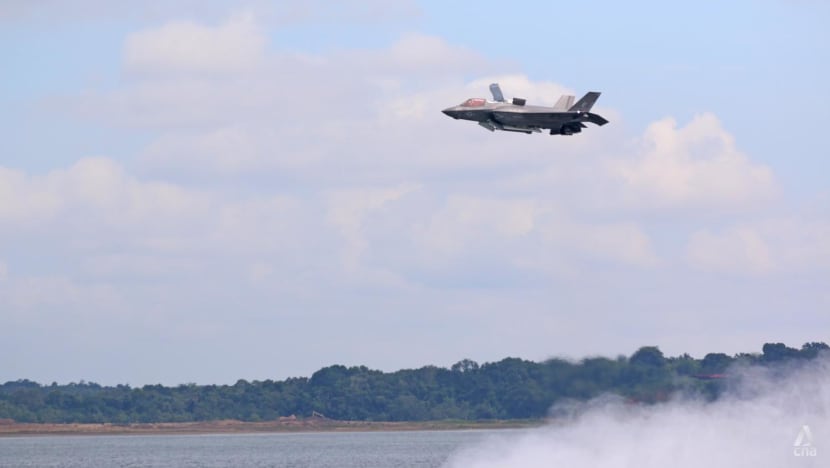 The RSAF has interacted with the Marine F-35B detachment taking part in the exercise Pitch Black. Lieutenant-Colonel Richard Behrmann, the operations officer at Marine Aircraft Group 12 based in Iwakuni in Japan, told select media that Singapore had sent personnel "to observe operations, interact with maintenance personnel, look at our planning spaces and generally discuss the way that we operate". 
The US Marines are in fact training to deploy their F-35s to distant, austere airbases, with their detachment at the exercise at one point flying six out of 12 jets to a remote base in northern Australia almost 1,000 km from their main operating base to demonstrate the capability.
A FUTURE WITH SMALLER AIRBASES?
The RSAF has not committed to a F-35 variant yet. Depending on what it subsequently decides, it could potentially operate the F-35Bs out of smaller airbases or facilities for day-to-day operations or during a crisis, effectively dispersing its fighter force to make it harder for an adversary to target on the ground.
The significantly shorter runway requirements could mean the RSAF does not need a long stretch of public road to use as an alternate runway as before should the need arise. It has previously used a 2.5 km stretch of Lim Chu Kang Road for such a purpose.
This could also mean that it will be possible to situate them in parts of Singapore further away from residential areas.
The use of F-35Bs could mitigate to a large extent the relocation of Paya Lebar Air Base, slated to start in the 2030s.
SAFEGUARDING SINGAPORE'S SECURITY
Since the move was announced in 2013, the Ministry of Defence has been clear that Paya Lebar Air Base relocation must never compromise the RSAF's ability to safeguard Singapore's security.
In the event of a conflict, airbases are large, fixed targets of high strategic value.
Paya Lebar Air Base is currently home to the F-15SG fighter jets and C-130 Hercules transport aircraft. Its relocation means RSAF is left with three main airbases – Tengah, Sembawang and Changi - but only two that are or will be able to house and deploy existing combat aircraft.
Runways, if cratered at key points along its length using modern guided munitions, can be rendered inoperable for several hours at least. While this may not sound like a long time, a disruption to an air force's ability to generate air power at a critical juncture could be the difference between success and failure.
In the meantime, the RSAF has inaugurated the Island Air Defence System (IADS), a system that fuses Singapore's air defence sensors and shooters into an integrated, networked system. It provides a more complete sense of the situation, where weapons and radar platforms can share information instead of being limited to only what each can see individually, to deal with airborne threats.
The platforms themselves are also being upgraded and refreshed. On the ground, the modern Aster 30 has replaced the Improved Hawk as the RSAF's long-range anti-aircraft missile, bringing the capability to defend against certain ballistic missiles for the first time.
And in the air, MAJ Zhang said that the RSAF was happy with the performance of the F-35Bs "as of now". Further testing and evaluation will tell us how these jets can be integrated with the rest of Singapore's defence systems.
Mike Yeo is the Asia correspondent for US-based defence publication Defense News. He is based in Melbourne.