Commentary: Don't burn bridges in your resignation letter and exit interview
While the Great Resignation is now peak popular culture, how you resign influences how you are remembered. The working world is smaller than it can appear, say leadership consultants Crystal Lim-Lange and Stephanie Liow.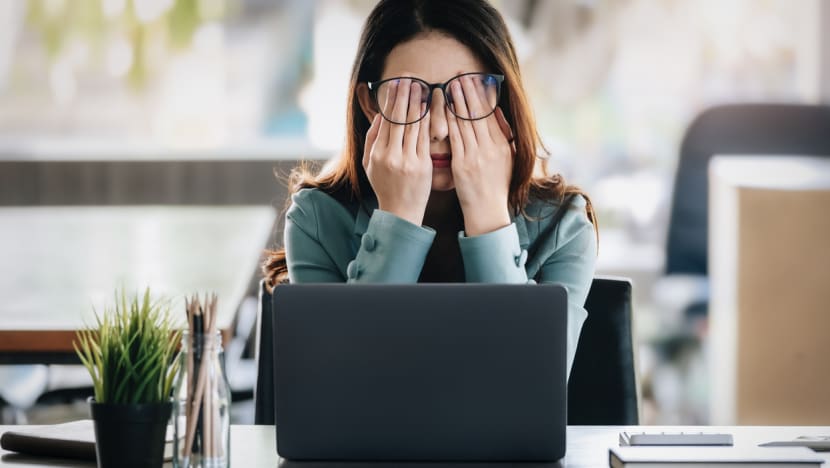 SINGAPORE: Has the world gone resignation-mad in the era of COVID-19? Quitting your job used to be a sombre and somewhat taboo topic to mull over privately, but it's now the zeitgeist of a generation that's had it.
People are filming themselves resigning from their jobs in real time in "Quit-Toks". Even Beyonce dispenses advice on ditching your job and finding yourself in her latest hit "Break My Soul". It's official, the Great Resignation is at the peak of popular culture.
It can be cathartic to laugh at the-so-frank-it-hurts type of resignation letters going viral on the Internet and to admire the cavalier attitude of employees who just don't care anymore.
But resignation is often a decision that causes grief for many because they fear confrontation or feel guilty about their decision. Acrimonious exits can also burn bridges with colleagues and employers, which might hurt future prospects within and outside one's industry.
So what are the best practices for resigning from your firm?
DO A SANITY CHECK BEFORE YOU QUIT
First, it would be wise to spend some time on internal reflection before you pull the trigger.
Do a SWOT (Strengths, Weaknesses, Opportunities, Threats) analysis to assess your situation: What are the strengths and weaknesses of your current role? What are the potential opportunities out there? What are the threats – such as financial insecurity and stress caused by uncertainty – that quitting your job poses?
Consider what options you have and invest time in gathering data from conversations with mentors and peers to help you gain perspective. They might remind you that the grass is not always greener on the other side.
Also, make sure you explore internal options if you are open to staying on with the same firm. Have a conversation with your boss on how to manage what you dislike, and how to incorporate ideal aspects into your role in ways that would benefit the team.
If talking to your boss doesn't work, try speaking to other senior managers and HR, or consulting your company's job portal for opportunities aligned with what you are looking for.
If the work culture in your organisation is generally supportive, there are many advantages of staying within your firm. You already have presence and credibility there, existing networks to call on, and you know the lay of the landscape.
WHAT IF YOU STILL WANT TO QUIT?
If you are sure that resigning is the right path for you, then here are some tips.
Ideally, your resignation should not come as a surprise as you should have spoken about your career challenges and aspirations with your manager, and given feedback on any major sources of unhappiness.
It may be daunting to give such feedback, but try framing it as a conversation where you request support or propose ways of working better – instead of airing dirty laundry.
It is only fair to give your manager the opportunity to make appropriate rectifications. This way your resignation letter should just be a formality when issues were raised prior. And always tell your boss first before your colleagues, that is basic respect.
If you love your job but can't get along with your boss even though you did your best to give feedback, try to get a private audience with a senior decision-maker in the firm, somebody who you think cares about making change.
In that conversation, bring up specific examples of work challenges you've had. This will help the decision-maker pinpoint what exactly needs to be fixed (as opposed to it being a venting or gossiping session) and offer concrete solutions.
LEAVE WITH GRACE AND GENEROSITY
If all else fails and resignation is a foregone conclusion, leave a company with grace and generosity.
Grace is about expressing gratitude to the stakeholders and colleagues who have crossed your path, such as sending them thank you emails to appreciate the lessons you have learnt. Don't badmouth anyone because it makes you look petty.
Generosity is giving fair and constructive feedback to stakeholders and HR on how the work culture could be improved. Be prepared to submit a transition plan document with your resignation letter outlining handover tasks to ensure minimal disruption to the firm.
A short and succinct resignation letter is best. Mention some highlights of what you gained from the experience and sincerely thank your boss for the opportunity to work there.
Any details on grievances can be covered in the exit interview or in written form to HR. You will inevitably be asked about where you are going, or what plans you have.
If you do not feel comfortable sharing, simply say "I'm grateful to have found a wonderful opportunity which is aligned with my future career plans. I would be happy to share more details in time when I can do so."
If possible, collaborate with your manager on how to inform others of your resignation, and ask them for their preferred communication strategy. Some bosses may want to break the news directly, but others may want to have a joint announcement during a team meeting.
How you resign influences how you are remembered by a significant number of people. The working world is smaller than it can appear – many people may cross your path again.
Exiting with respect, empathy and grace will leave a positive impression during a difficult time. As poet Maya Angelou once said, people may not remember what you said or did, but they will always remember how you made them feel.
Crystal Lim-Lange is the CEO of Forest Wolf, a global leadership and talent development consultancy and the co-author of bestseller Deep Human – Practical Superskills for the future. Stephanie Liow is Head of Business Development and Strategy at Forest Wolf.
Are you overwhelmed at work? Listen to a psychiatrist explain the signs: