'This is what we needed': Some quitting their jobs, taking sabbaticals amid COVID-19 burnout
SINGAPORE: When the COVID-19 pandemic first forced many Singapore employees to work from home, a 31-year-old infrastructure development engineer, who only wanted to be known as Mark, felt it was "quite a luxury".
But after a year of working from home, Mark realised the lines between his work and personal lives had blurred. While he used to leave the office by 6pm or 7pm, he found that virtual meetings could drag late into the night.
"Because you don't get bothered during the day, some employers may take some liberties to think that evening times are also part of your working time," he told CNA over the phone.
Earlier this year, Mark started feeling the mental drain, as he recalled being tired every day and having problems with anxiety.
"At that point, I think it's hard to tell when you're in it. We didn't know what it was. We just knew that we needed a break," he said.
Mark's wife, a 29-year-old marketing manager who wanted to be known as Victoria, had been feeling the same way. The couple declined to give their full names due to employer confidentiality.
While Victoria's work-from-home experience had not been as intrusive as Mark's, she said it made her feel a considerable amount of "self-pressure". She kept doubting if she had put in enough effort, and it wore her down.
"Because it seems that you're working from the comfort of home, so are you doing enough? Can you be more productive?" she said.
"You have to constantly be on the ball, you may get another call and you need to do something. So, there's no real good downtime per se."
To alleviate the stress, Mark and Victoria watched first-person travel videos on YouTube. Mark called it "psychological therapy".
"We realised that watching that and living through them vicariously kind of made us feel better," he said. "Before COVID, like many Singaporeans, we travelled quite a bit. So, that was always something that we looked forward to."
This drove the couple to believe they needed to break out of their "routine of work pressure". They made "radical" plans to travel abroad for an extended period, even as the virus was still spreading around the world.
But to do this, Mark and Victoria needed to do something about their jobs.
In June, Victoria asked her bosses if she could go on a six-month, no-pay sabbatical. They agreed. "They were supportive of my decision," she said. 
Mark's case was a little different. Going on a sabbatical "was not an option" where he worked, but this did not stop him. He tendered his resignation.
"As far as employers go, I think Victoria was with a much better organisation than I was. So for me, it was also about time to move on," he said. "I was okay to go actually. I wasn't even sure if it was the right organisation (for me)."
Ultimately, Victoria said it was "quite an easy decision" to take a break from their careers as they wanted to prioritise their mental health.
PANDEMIC-INDUCED CAREER BURNOUT
The couple's story is not unique.
According to a Michael Page Talent Trends report, 56 per cent of employed respondents in Singapore are expecting to find a new job this year.
Employees are thinking of ditching their current jobs as they expect more of their bosses and companies amid the pandemic, wrote Dr Wu Pei Chuan of the National University of Singapore (NUS) Business School in a CNA commentary.
"Employee expectations of bosses and companies have hiked, because of pent-up job switches that did not happen and pandemic-driven epiphanies of what truly matters to them," she said.
Mr Bjorn Lee, founder of workplace mental health platform MindFi, said the pandemic has led some workers to turn to "apocalyptic thinking".
"The constant bad COVID news on social media of rising cases, no travel, new vaccine variants can make many feel trapped and numb," he told CNA.
This has resulted in a loss of interest and meaning in their jobs and daily tasks, which are seen as less important "in the grand scheme of deaths, massive economic losses and families being torn apart". 
Coupled with no office-home separation, this creates a downward spiral of "constantly feeling swamped and feeling emotionally empty", he added.
NUS sociologist Associate Professor Tan Ern Ser agreed that working from home has blurred the boundaries.
"Employees are feeling that they have to be at work or working all the time, almost 24/7 having to meet unreasonable deadlines, not knowing whether they are getting the job done and done well from the perspective of their bosses," he said.
Other factors include not knowing what their bosses' expectations really are, and not having easy access to social support from colleagues, he added.
WHEN WORKING FROM HOME IS CRUCIAL
Some employees quit their jobs not because they are working from home, but other pandemic-induced reasons.
In fact, Ms Willynn Ng, 33, really needed to work from home to better support her four daughters – aged 10, 9, 8 and 3 – academically after schools switched to home-based learning.
Then, her job at the programme office of a local autonomous university required her to accelerate the adoption of technology in different processes. She called it a fast-paced environment with employees that did things in a traditional way.
"Some of the bosses were very insecure about work-from-home. They are all workaholics, and expected everybody to work from the same place," she said.
Ms Ng said the constant juggling between her own workload and her daughters' school assignments made her tired and stressed out. It eventually took a toll on her mental health. 
"I do not have additional support in terms of parenting. The working environment doesn't enable me to facilitate certain forms of arrangements," she said.
"I told my daughters and myself that what is more important is our mental well-being. So, I decided to take a sabbatical to fix all the problems, like their academics and to assure them that everybody is going through this; it's not just you alone."
In April, when Ms Ng was about 11 months into her contract role, she approached her employer with the idea. However, she said the company could not really give her an answer, perhaps because she was not a full-time employee. 
"I just resigned fully from the job and took a break," she said.
Still, Ms Ng would have preferred a sabbatical as she was unsure about getting a new job during the pandemic.
"You're not sure if the job market is still active, so you definitely would want a certain level of job security," she added.
NUS' Assoc Prof Tan said some employees worry about not being able to catch up when they return from their sabbatical, or being forced to get a new job and change career path with an uncertain future.
Likewise, former engineer Mark said he was worried about getting another job after returning from his break.
"The first few concerns were whether prospective employers would frown upon the fact that you took sort of a half-year gap," he said.
"I'm keeping faith that they are progressive enough to look past that, because at the end of the day, businesses want talent and people who can contribute. Not really people that just look good on paper and follow what is perceived to be the norm."
SABBATICALS A GROWING TREND
Mr Lee, the mental health platform founder, pointed out that sabbaticals are a growing trend these days, although he said it takes an empathetic employer to recognise the need for it.
Before the pandemic, progressive companies offered sabbaticals to long-serving employees of five, seven or 10 years, said veteran HR practitioner Carmen Wee.
"It's really symbolic, because then you send a signal to your employee that you are valued and we will take care of your well-being and all the positive messages," she told CNA.
"Now, in this current pandemic, it is even more critical to examine that as a possibility."
When asked about employee concerns that requesting a sabbatical would make them look weak and affect career progression, Ms Wee said this boils down to the company's leadership culture.
"If you are a good employer, then you will not abuse your power. You will look after your employee and see them as assets," she added.
"If you take a longer-term view of things, or if you are a little bit more progressive or open-minded, you don't think about: 'You went away, so I need to take back from you.'"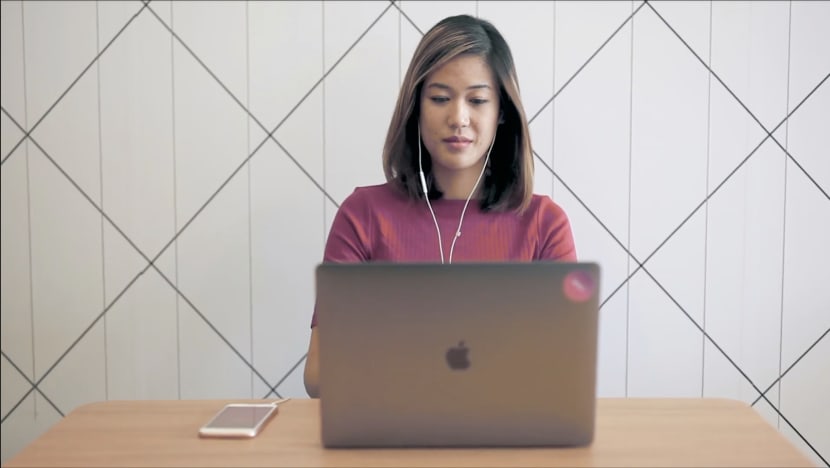 Nevertheless, Mr Lee said the onus is on employees who take a sabbatical or a break from employment to justify why they took it, how they spent their time and what they learnt.
"If they can justify this, this gap in the resume can be transformed into a positive asset," he said.
Ms Wee said this can be done by taking courses and learning new skills, highlighting that in the current climate, it could take a while before people find another job.
"Many people are out of a job, and employers can pick and choose. So that's why I always say, the caveat is you must make sure that you are marketable and have a network that will help you land a job fast," she said.
REFRESHED AND RECHARGED
Ms Ng said her career break lessened the strain on her mental health and schedule, allowing her to prioritise her kids. She also used her SkillsFuture credits to take a course that helped her better manage teams and organisations.
In August, after five months away from the workforce, Ms Ng clinched a community building role with social video platform TikTok. It is a work-from-home position that still lets her be closer to her daughters.
"At the end of the day, when I see my kids are able to find somebody to be with and get their problems solved immediately, there's a certain level of happiness that I can't describe – that only parents will know," she added.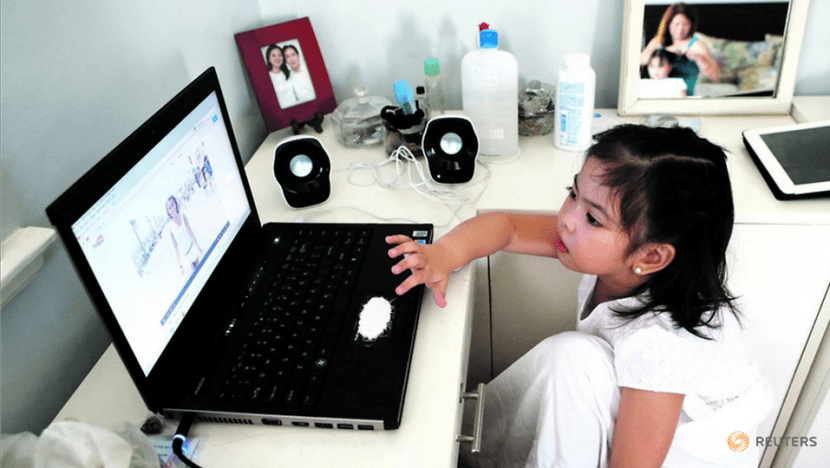 Mark and Victoria are taking things slower. In September, they flew to Thailand and entered the country via the Phuket sandbox, which allows fully vaccinated travellers in without quarantine.
They plan to travel around Thailand for at least three to six months, and are currently on the island of Koh Phangan.
"So far, it's been great. Different people have different arrangements, but for mental well-being, this is what we needed," Mark said.
"Of course, travelling is not all that easy as well. It comes with its own hassle, our car broke down and all that, but it's a new experience so that's a positive thing."
The couple is also picking up new skills such as photography, video editing and social media through videos and courses on platforms like Coursera and LinkedIn.
"The sabbatical is also a time for yourself not only to relax but also to learn new things and keep up with digital trends," Victoria said. "Without being here, I think we wouldn't have found the time to explore these new areas."
They have so far uploaded two first-person travel videos on their newly created YouTube channel The Lost Dew, in hopes of sharing their experiences and inspiring other Singaporeans who might be thinking of taking a similar leap of faith.
STILL A LUXURY
As for those who might worry about the financial hit from taking a sabbatical or career break, Mark said travelling in the region during a pandemic could be cheaper than what people think.
"A lunch here in Thailand, it could be S$1 or S$2. Of course, for some people that may not be what they're looking at," he said.
Mark said they used their savings and budgeted for the long trip to ensure they had enough for a rainy day.
"Usually every year we will budget some savings for travels and we haven't been travelling for so long, so we kind of took this as our travel expense," Victoria said.
Mr Lee emphasised that those who can afford not to earn an income during the pandemic are part of the "luxury segment", pointing to celebrities and CEOs who quit their jobs as they grapple with questions about self-worth.
Some cannot afford it, like those who face economic uncertainties and career stigma if future employers demand answers to their resume gaps, he said.
"Many are so trapped by bills they can't quit, and that's where mental health is so emphasised today in workplaces. We need to take care of those who can't afford to quit."
With that said, Mr Lee highlighted that the luxury of taking a career break could lead to a deeper appreciation for the meaning of life.
"Taking a bit of time off the hamster wheel of work can be liberating because we flex our mental muscles in a different way – perhaps to explore a childhood hobby, an alternative career, or just read and reflect introspectively," he said.
"We often go back to the working world with a new agenda and vision, on our terms, with a higher level of secular, spiritual sense of purpose and drive."