Commentary: Putin's Victory Day brings evidence of defeat
Russia's Victory Day is a day for Putin to contemplate defeat, considering the Krelim's ill-conceived and poorly-run military campaign, says Leonid Bershidsky for Bloomberg Opinion.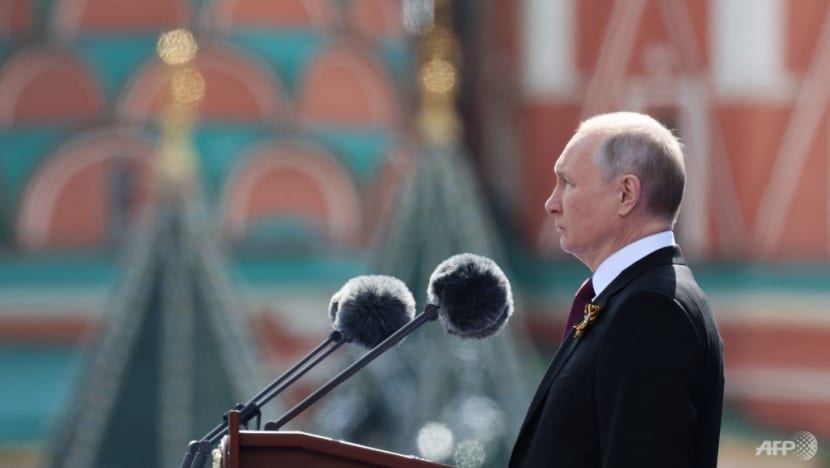 BERLIN: Victory Day on Tuesday (May 9), commemorating the Soviet Union's triumph over Nazi Germany in 1945, is still the biggest official holiday in Vladimir Putin's Russia and the cornerstone of its ideology.
This year, Moscow again celebrated it with a full-scale military parade in Red Square and a Putin speech in front of the troops - still on, despite what the Russian authorities called a narrowly thwarted Ukrainian drone attack on Putin's Kremlin residence last week (Ukraine denies involvement).
Yet Russia has rarely been as far removed from any kind of victory as it is today. Putin's biggest problem is that hardly anyone, apart from his suppressed, docile population, is scared of him anymore.
A year and two months into its full-scale invasion of Ukraine, the Russian military is squarely on the defensive.
After setbacks last fall that saw it lose swathes of captured territory in the Kharkiv region in the north and the Kherson region in the south of Ukraine, it spent the winter digging in along the 1,000km frontline, with offensive action limited to an unsuccessful missile strike campaign to ruin Ukraine's energy infrastructure and head-on attacks on Ukrainian fortifications in the eastern Donbas region.
There, the only more or less significant town the invaders managed to take was tiny Soledar. Although pressed severely, Ukrainian forces in Bakhmut, Marinka, Avdiivka and Vuhledar are still, to varying degrees, holding on.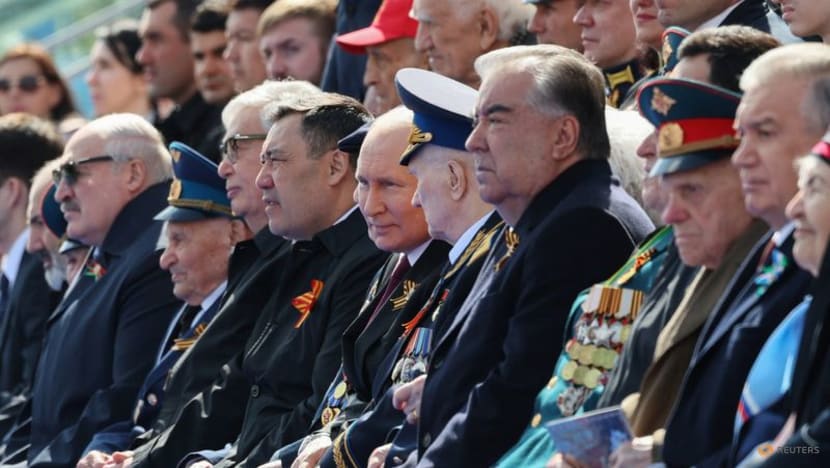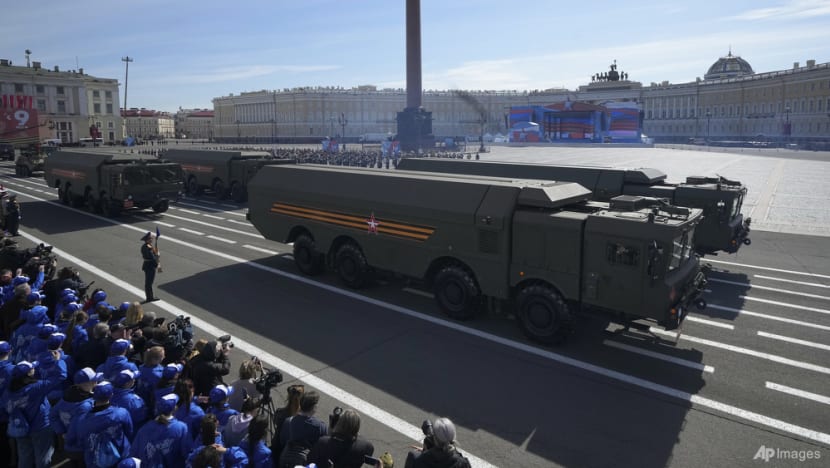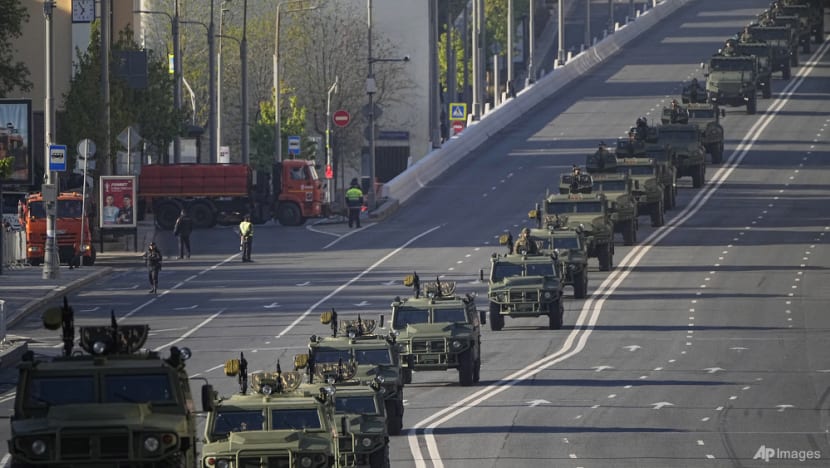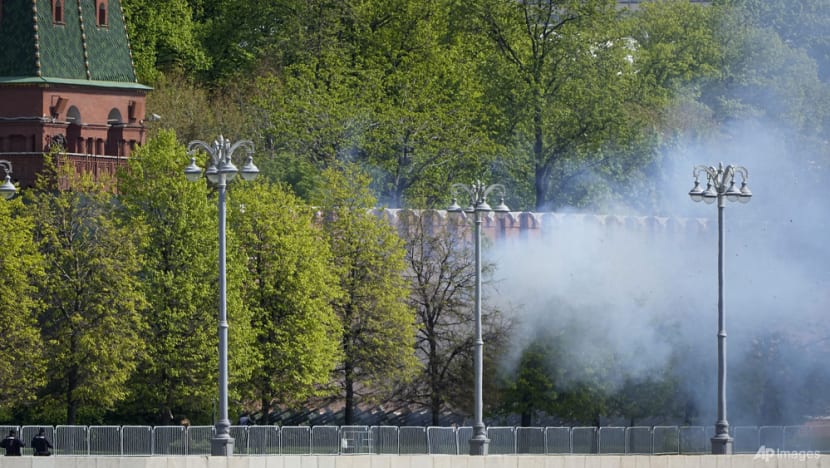 Now, pro-war Russians await a Ukrainian counteroffensive with some trepidation.
On Telegram, rumours circulate of a plan to launch swarms of first-person view racing drones, bought up by Ukrainians in China, at Russian trenches. Ukrainian troops are massing at multiple points of the overextended front - a credible threat that suggests they will attempt to cross the broad Dnieper to cut through Russia's main conquest in this campaign, the land bridge to the Crimea.
Igor Girkin, aka Strelkov, a veteran of the 2014 Russian campaign against Ukraine and now a nationalist critic of the Kremlin, has just predicted for the first time in so many words that Russia will lose the war.
"Even for a 'dignified, non-fatal defeat' (in which the enemies drop their plans to completely break up Russia and liquidate its sovereignty) we'll have to fight long and hard," Strelkov wrote on his Telegram channel, read by almost 800,000 subscribers.
ANGRY PATRIOTS, LEAKED RECORDINGS
It's not just the "angry patriots" of Strelkov's ilk who feel things are not going right. Leaked recordings, allegedly of private conversations involving prominent Russian businessmen, reveal a helpless anger if not at the invasion itself, then at its inept handling by the Kremlin and at the long-term damage inflicted on the Russian business community's international ties.
Ordinary Russians dutifully tell pollsters that they support the so-called "special military operation" in Ukraine. After all, voicing the opposite opinion could be costly, as thousands of court rulings against war opponents show. But when asked more specific questions, a majority displays unwillingness to donate even small amounts of money to the military and anticipates a new wave of mobilisation soon - a sign of pessimism about the war's progress.
The combined efforts of the propaganda machine and repressive apparatus have failed to convince most Russians that they have a real stake in the invasion: The concept of Russia's existential war against the West may be attractive on some level, but not on a personal one.
Officials in Russian regions, especially those close to Ukraine, are also increasingly worried as drone, artillery and guerilla attacks from Ukraine gain frequency: Last week, two trains were derailed by bombs in Bryansk region, and border town and villages are now almost routinely shelled. In a few such regions, security concerns have forced the cancellation of Victory Day parades.
Even the most active participants in the invasion, the commanders of Russian regular, semiregular and irregular forces, are hardly united in the face of the consistently formidable Ukrainian resistance.
Last week, Yevgeny Prigozhin, founder of the Wagner mercenary army, appeared in a video against the backdrop of his men's corpses, threatening to withdraw his forces from Bakhmut unless ammunition supplies from the military increased. Top commanders who Prigozhin said were intentionally starving Wagner of artillery rounds would "eat our fighters' entrails in hell", he snarled.
Though Prigozhin walked back his threats - but not his rhetoric - after apparently receiving some promises from the regular military command, his harsh attacks on the generals don't reek of confidence in a Russian victory.
SHORT ON FRIENDS
On the global political stage, Russia has come up short in its effort to build support for an anti-Western coalition of emerging nations in Asia and Africa to counterbalance the resolute Western support of Ukraine.
Earlier this month, India and China, Russia's supposed strategic partner, both voted for a United Nations resolution that, among other things, described Russia as an aggressor and expressed concern about further expansionist actions on its part.
Even though China later denied supporting the specific language, the vote, following Chinese leader Xi Jinping's phone conversation with Ukrainian counterpart Volodymyr Zelenskyy, won't be interpreted in the Kremlin as a friendly gesture - especially since military aid from China isn't forthcoming and large Chinese companies are reluctant to supply Russia with the electronics it can no longer buy in the West because of sanctions.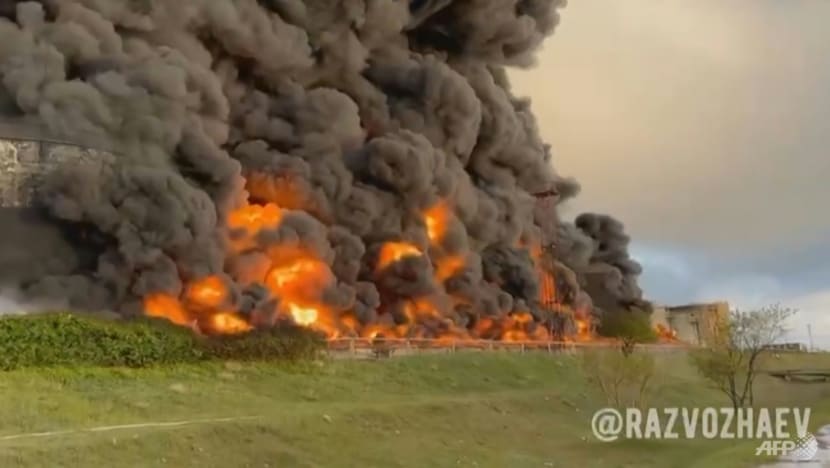 Another potential ally, South Africa, has warned the Kremlin it would have to honour an International Criminal Court order for Putin's arrest if he attended a summit there in August; it has quietly suggested that Putin participate via a video link.
Even the formerly pro-Russian leaders of post-Soviet countries have been acting more independently. The leaders of Armenia and Kazakhstan appear to have forgotten that they've recently needed Russian military support in threatening situations; they are openly looking for allies elsewhere. They reportedly accepted Putin's invitations to the May 9 festivities in Moscow - a few post-Soviet leaders will be the only foreign dignitaries in attendance - but they are mostly hedging their bets rather than demonstrating solidarity with the Russian dictator.
As a result of the invasion, Russia now borders only openly hostile nations (like newly inducted NATO member Finland) or countries that moderate their support of Putin's war.
Even the Russian economy's apparent resilience - GDP is expected to resume growth in the fourth quarter of 2023, according to the Bloomberg consensus forecast - signifies the absence of a total defeat rather than a victory: Export revenues have shrunk and traditional markets have been lost.
There is, in short, little for Putin to celebrate on Victory Day: In just a year of a criminal, fratricidal, ill-conceived and poorly-run military campaign, he has single-handedly set Russia back in every respect. Worst of all for a dictator who relies on threats and violence to maintain the Russian state's status at home and abroad, his ability to set red lines has steadily eroded.
Attacks on Russian infrastructure and public figures - most recently, the prominent pro-war author Zakhar Prilepin, who barely survived a car explosion last week - have not triggered any kind of fearsome retaliation. Russia has also lost the ability to rein in its former USSR vassals, and its role vis-a-vis large Asian, Latin American and African nations looks increasingly like that of a supplicant rather than a global center of power.
A clear disconnect has emerged between the humiliations that can be dealt to Russia on and off the battlefield and its ability to respond: A nuclear strike would be out of proportion to the suffered affronts - and, short of that last trump card, Putin can't deliver much except empty threats.
Instead of a range of escalatory options, he only appears capable of, literally, the nuclear option - one that might doom his regime, and perhaps Russia itself, by inviting a commensurate response. Resorting to that last, desperate act would not bring victory under any scenario.
What, then, could Putin say to Russia and the world on Victory Day 2023 - in reality, a day to contemplate defeat? The answer is that his words no longer matter. Winning even a short-lived, localised victory requires action, and the Ukrainian counteroffensive soon will show what, if anything, Putin's Russia still is capable of in this department.