commentary Commentary
Commentary: Singapore Airlines' rebrand must not downplay the Singapore Girl
While the Singapore Girl is SIA's most easily recognised icon, her popularity with passengers also strengthens the company's employment value proposition, says one observer.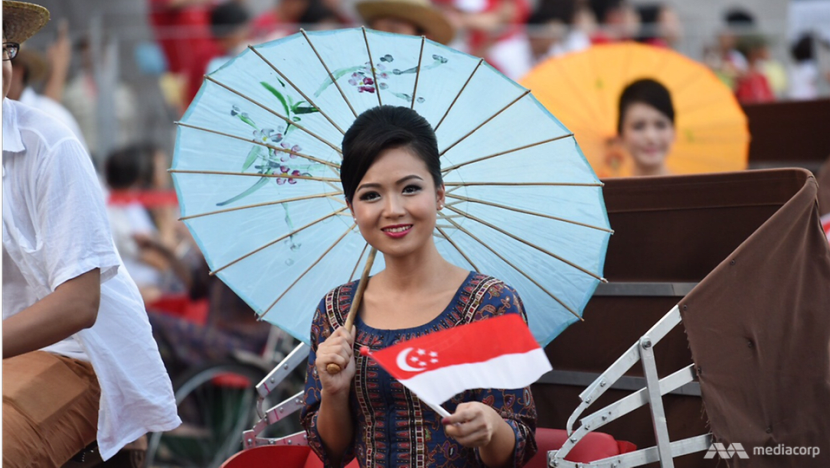 SINGAPORE: Singapore Airlines (SIA) continues to do well in global surveys. 
In July, it was named the world's best airline in Skytrax's 2018 World Airline Awards, almost right after it bagged the title of "Best Airline in the World" awarded by popular travel website TripAdvisor. 
But the airline is not resting on past laurels. Instead, it recognises the need to do things differently – demonstrated as the company embarks on a major rebrand as it aims to transform itself in a highly competitive environment. 
SIA has issued a request for information, inviting external agencies to pitch to provide an integrated marketing solution. It has sought a fresh take on how the SIA brand should be modernised, and for the creative agency best able to do that to manage its media, content, website and app. 
BUILDING A SERVICE BRAND
But in its rebranding exercise, SIA must not forget that top brands never start out with the intent of building a great brand. Instead, they focus on delivering a profitable product or service and an organisation that can sustain it. 
Towards this end, SIA's investments in the latest aircraft, technology and processes is a step in the right direction.  
SIA has also always been cognisant that it needs quality people to differentiate its offering. From its humble beginnings, it has invested in cabin crew who can deliver high quality service. These combined puts SIA on a strong footing.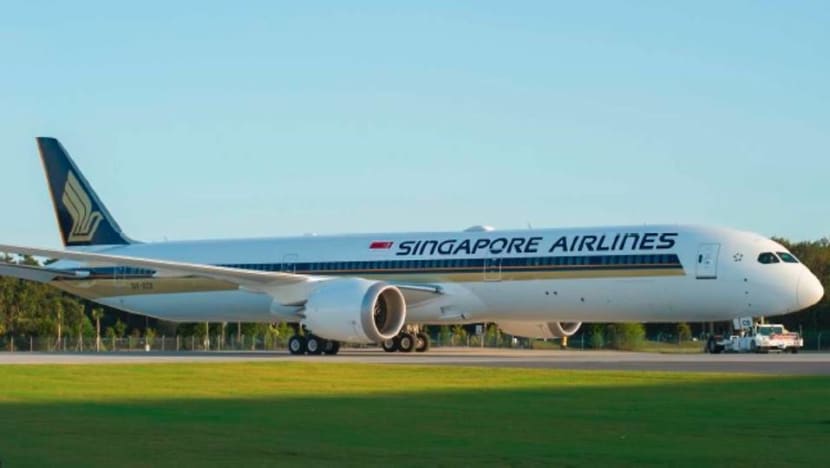 SIA's rebrand coincides with rapidly expanding air links that are expected to fuel global connectivity and the war for talent in the airline industry. 
The International Air Transport Association expects passengers to double to 7.8 billion in 2036. According to the Boeing Long-Term Market Forecast (2016 to 2035), the aviation industry will need to recruit more than 2 million employees. 
The Asia-Pacific region will have the highest demand for aviation talent. The question is, will SIA be able to compete with emerging players for talent to support its growth?
THE SINGAPORE GIRL 
Let's take a step back to see what has also made SIA so well-known around the world.
Undoubtedly, the Singapore Girl, introduced by adman Ian Batey in 1972, is the most well-cited visual embodiment of SIA's brand. 
Some critics argue that the term Singapore Girl is sexist, outdated and reinforces stereotypes of subservient Asian women. Shouldn't she take a back seat in the upcoming rebrand?
Yet her success in being recognised by passengers who haven't even flown on SIA proves that she is the soul of the company. By being SIA's personification of quality and its most visible face in its marketing campaigns, the Singapore Girl humanises its employer brand.
She is a tangible representation of efficiency, warmth and the readiness to go the extra mile. She inspires SIA's crew members, pilots, ground and support staff to put the customer first and be proud of being part of a top airline.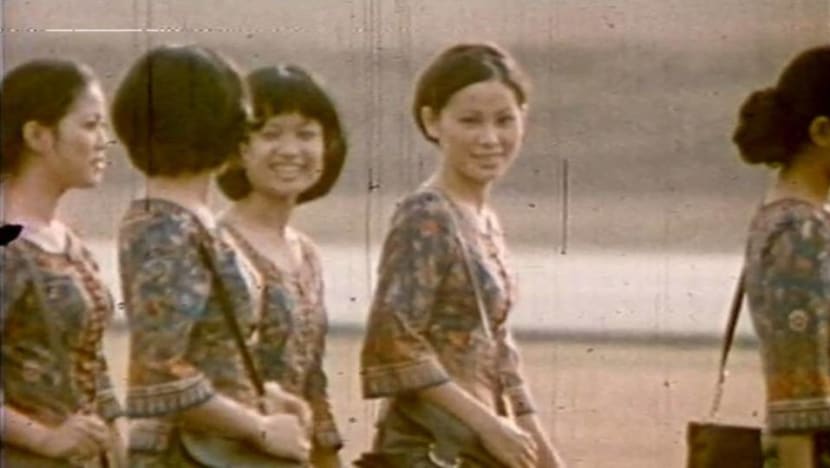 So while the Singapore Girl is an icon of SIA's customer-facing brand, her popularity strengthens its employee value proposition as well.
DIFFERENTIATING EMPLOYEE VALUE PROPOSITION

But a compelling employee value proposition goes well beyond company image, salary or even incentives. It includes learning and development opportunities. 

Even though staff training is a key factor in the airline industry, SIA remains ahead of its peers with the strongest focus on this area. Its development programmes for newly recruited cabin crew are among the most comprehensive.
The airline trains its fresh recruits for four months — twice as long as the industry average of eight weeks. Since SIA recognises that it's in the business of selling experiences, its programmes cover not only safety and functional issues but also include courses on deportment, etiquette and cultural sensitivity.

Cabin crew appreciate subtle issues, such as speaking at eye level rather than "talking down" to passengers. They also learn how to handle troublesome passengers diplomatically, and can manage inappropriate behaviour. 
To pass, trainees must prove they can handle whatever comes their way with confidence. They can't be flustered when things go wrong and are encouraged to think on their feet. 
ATTRACTING AND RETAINING EMPLOYEES
While prospective cabin crew expect that a career with SIA will enable them to travel the world, they also know that they will be equipped with these soft skills — critical skills that will keep them in good stead for many years in an increasingly globalised world. 
Indeed, there are many examples of cabin crew pursuing successful careers in customer relations, marketing and PR after they complete their contracts with SIA.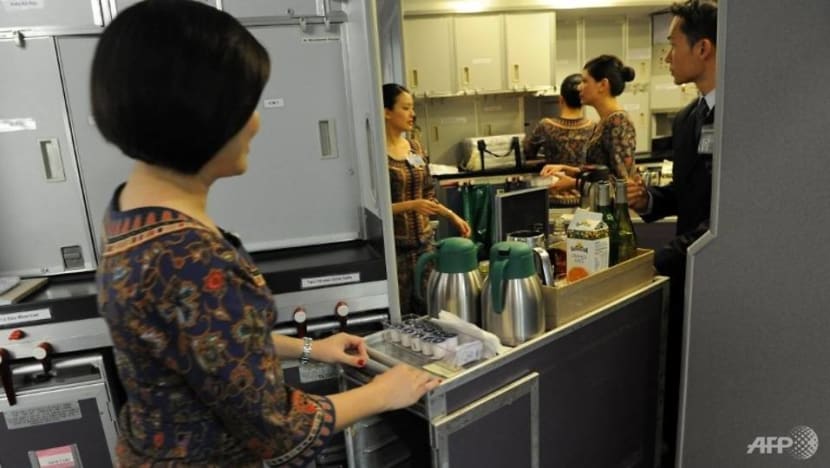 This is the brand promise SIA's prospective employees are buying into. Many educated bright young people from not only Singapore but Malaysia, Thailand, Japan, South Korea, India and China apply to SIA due to this perceived value. 
According to one news report, SIA's cabin crew stay with the airline for more than 10 years and ground staff serve for more than 19 years. SIA has also featured in Randstad's annual ranking of most attractive employers in Singapore for many years.
But SIA must do more to transform its employee experience, as it invests in delivering a superior customer experience.

Last year, its staff complained that the airline's appraisal system discourages those who are genuinely ill from resting at home. Since then, SIA has announced it will no longer dock its cabin crew's points when they take medical leave for common ailments such as cough and cold.
SIA must continue to engage its employees and enhance its employer brand. It must invest in continuous dialogue by combining data, analytics and digital technology to create feedback loops that drive self-sustaining improvement, enabling its talent to maximise their potential.
According to Aon research, a 5 per cent increase in employee engagement is linked to a 3 per cent increase in revenue growth in the subsequent year.
Back to why it's important to maintain the Singapore Girl in SIA's rebranding. To be successful in the long term, a company's employer brand needs to be in alignment with its customer-facing brand. The gracious Singapore Girl does a great job of achieving this for SIA in the minds of its customers and employees. 
By attracting and engaging high quality talent, the Singapore Girl is well positioned to not only wow existing customers but woo new ones as well.
As SIA goes for a rebrand, it will do well not to ignore her.
Maneesh Sah is Executive Director for External Communications, Asia Pacific for Aon and author of the book A NEW Marketer.