Commentary: TikTok budgeting challenges may cost you
Savings challenges work in the short term but ultimately aren't sustainable and could result in people feeling demoralised as soon as they quit, says Erin Lowry for Bloomberg Opinion.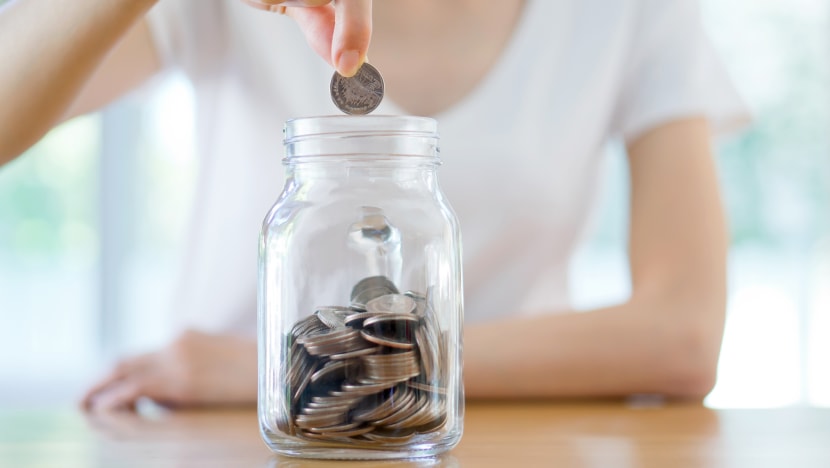 NEW YORK: After about eight weeks, it's a safe bet that many people's "New Year, New Me" challenges have fallen flat. Too often we try to make changes all at once through some short-term physical or lifestyle tests (hello, Dry January) that don't stick.
It's the same in the financial world, where people attempt hacks in January and February to recover from financial fumbles the prior year, like overspending during the holidays.
I've tried many money challenges over the years, too. While I'd love to chalk it up to professional curiosity, sometimes I was buying into the notion that I could squeeze a little more out of my then-paltry income with some catchy strategy.
The truth: A lot of these savings challenges work in the short term but ultimately aren't sustainable and could result in people feeling demoralised as soon as they quit.
It's especially important to proceed with caution as they become more popular on TikTok and other social media platforms. Your financial behavior should be built on a foundation that is simple, easily automated and works for the long term.
BUDGETING CHALLENGES ON TIKTOK
Several years ago, a popular method was the US$5 challenge. It required you to pay for things with actual cash, and then whenever you received US$5, you had to put it into savings. After a few months, you could delight in having saved up a couple hundred dollars.
There's also a 52-week challenge, which continues to be popular at the start of the year and is easier to do digitally. There are variations on this one, but the simplest is to start with US$1 in savings and add a dollar each week for the entire year. You'll end up with an extra US$1,387 by the end of the year with a minimal squeeze because the increase happens so incrementally.
Now, a popular savings hack sweeping TikTok is the "100 envelopes challenge", which promises as much as US$10,000 saved within 100 days. The true way to set up the challenge is with 100 envelopes labeled 1 through 100, which reflects the amount you need to save each day.
You can go in order or you can shuffle the envelopes, put them in a box, and each day you reach in and grab one to see how much you need to save that day. On Day One, you might draw an envelope that says 45 and you must pull US$45 out of your checking account to fill the envelope.
For some, that's no problem, while for others that means trying to figure out a way to set aside a sum without compromising bills or necessities.
NOT MUCH ROOM FOR NUANCE
Participating in challenges can make budgeting and savings goals more fun, which is a positive. However, the high-level promise of saving as much as US$10,000 just isn't feasible for most people's cash flows.
According to a 2021 income report by the US Census Bureau, the median post-tax income for American households is US$65,345. Saving US$10,000 in 100 days on that salary isn't impossible, but it does assume low living expenses.
Any of these challenges can be modified to fit someone's financial situation - but that means the proclamation of saving US$10,000 in 100 days will fall short.
The problem with seeing quick clips splashed around social media is that there isn't much room for nuance and discussion about how it's okay if you need to modify a savings challenge to realistically fit your life. Not everyone is in the position to save US$10,000 in 100 days - no matter their level of willpower or dedication.
THE BORING WAY TO BEEF UP SAVINGS
The biggest issue I have with any savings or budgeting technique that focuses on using cash is that you're leaving money on the table. It's a waste to encourage people to leave large sums of cash just sitting there considering high-yield savings accounts provide decent returns right now.
Leaving cash in a box at a 0 per cent percent return - and at a risk of easily going missing - compared to as much as a 4 per cent return means you're missing out on potentially hundreds of dollars over the course of a year.
It may not be as catchy as a savings challenge, but the best way to beef up savings in the long term is through automation: Setting a percentage to be routed to a 401(k) or savings account before a paycheque even hits a checking account. The rule of thumb is typically 15 per cent of your salary toward retirement and 10 per cent into a savings account.
Doing this takes away the ability to justify why you can't save as much this month and reduces the habit of only saving what is potentially leftover at the end of the month - a wildly ineffective savings strategy. And you can increase your savings rate incrementally over the year or in tandem each time you get a raise or pay off debt.
It's boring, I know. That's part of the reason flashy savings hacks can gain such traction. They're the personal finance community's equivalent of a fad diet. They get a lot of hype, and people claim they changed their lives, but long term, most just revert to their original behaviors.
If you're dying to try a savings hack, go for it. But pair it with consistent, automated behavior to truly come out ahead.
LISTEN - Money Talks: Why the ultra-rich set up family offices in Singapore