Airbnb cancellations: What you need to know if you're travelling to Japan
A new Japanese law on private lodging services is set to take effect on Jun 15, causing thousands of booking cancellations. CNA Lifestyle explains what you need to do if you're affected.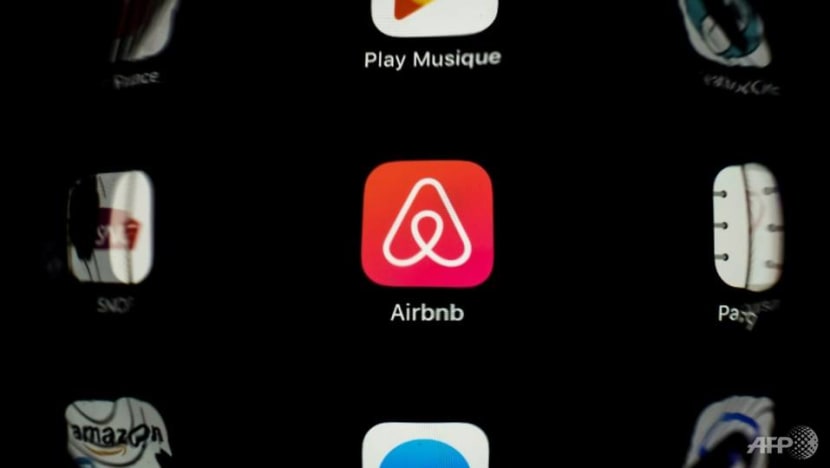 If you have plans to travel to Japan – and have booked accommodation through Airbnb – then you're probably more than a bit anxious about recent developments regarding the thousands of cancellations taking place.
The popular holiday rental site recently announced it was forced to cancel bookings under a new Japan law that enforced stricter rules on its minpaku – or private lodging services – market, which requires hosts to get a licence by Jun 15.
Here's what you need to know about the Airbnb situation in Japan – and what to do if you're affected.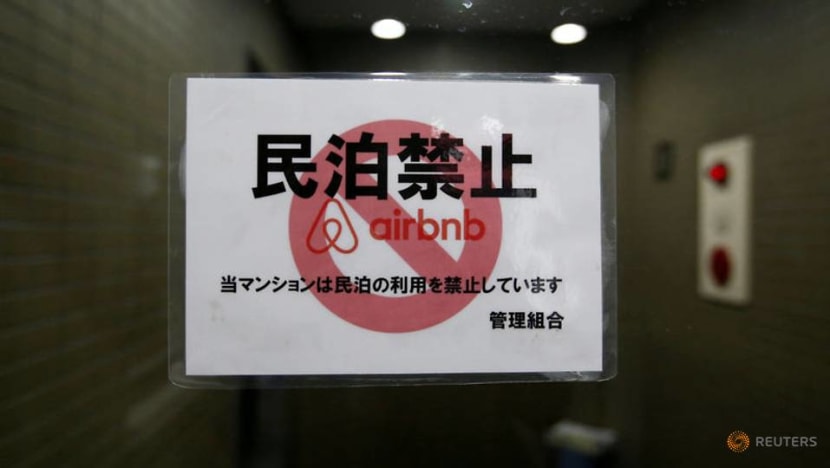 1. AM I AFFECTED?
Most likely, if you're set to arrive in Japan in mid-June. According to Airbnb, "any reservation scheduled for guest arrival between Jun 15 and Jun 19 at a listing in Japan that does not currently have a license has been cancelled".
2. WHAT IF MY RESERVATION IS AFTER JUN 19?
For now, it seems you're in the clear – if the listing is still available on Airbnb. But just to be sure, contact your host and get their government licence number.
It's trickier if your listing has suddenly disappeared. The situation is fluid – Airbnb has said that unless the Japanese government reverses its situation, it will automatically cancel and refund "any reservations at listings in Japan that have not been licensed within 10 days of guest arrival".
3. WHAT IS THIS LICENCE YOU'RE TALKING ABOUT?
Last year, Japan legalised home sharing – a law amending the 70-year-old Japan Hotels and Inn Acts, which was pretty unclear about the rules for home sharing.
The new law for the minpaku market (private lodging services) requires hosts to register their listing and display a licence number on their listing page by Jun 15. Some of these homes have been suspected of running illegally.
But while Airbnb says that thousands of their hosts have updated their listings – and more are finalising the process – regulators at the Japan Tourism Agency made a surprise announcement on Jun 1, instructing hosts without a licence number to cancel upcoming reservations booked before Jun 15. And these even included those who were already waiting for their licence to be approved or in the midst of registration.
4. HOW MANY LISTINGS HAVE BEEN AFFECTED?
A lot. In March, Airbnb had over 62,000 listings in Japan. That number has dropped to 13,800.
5. IF I'M AFFECTED, WHAT DO I DO NEXT?
Airbnb will either give you a refund or help you find an alternative accommodation.
It is implementing a Japan Travel Response Plan that includes a US$10 million (SG$13.4 million) fund to cover additional expenses for those affected, like those who have to fork out more money to find new accommodations or even flight-change fees.
According to its press release, if your booking for a reservation on or after Jun 15 is cancelled because the host doesn't have a licence number, it will provide a full refund and a coupon worth at least 100 per cent of the booking value for a future Airbnb trip. On top of that, guests will also receive a US$100 (SG$133) coupon for an Airbnb Experience.
6. HOW DO I APPLY FOR REIMBURSEMENT?
You need a copy of the receipt for your cancelled reservation, as well receipts of "unexpected and unavoidable additional expenses" that resulted from the cancellation, such as flight-change fees.
You also need to submit a brief explanation of these charges. Email these to japan-reimbursements [at] airbnb.com. They aim to respond to requests within two to four weeks.
7. HOW WILL I GET MY REIMBURSEMENT?
Refunds will be issued through the payout method on Airbnb. Those who don't have one on file will be prompted to add one. More information can be found here.
8. WHAT IF I STILL WANT TO GO AHEAD WITH MY TRIP?
If you can't find alternative accommodation on Airbnb, it will help you find an alternative place with help from travel agency JTB. You can visit JAPANiCAN. You can also keep in touch with Airbnb's support team, who are available 24/7 at 1-855-424-7262 or japanguestsupport [at] airbnb.com.
9. ARE THERE ALTERNATIVES TO AIRBNB?
Aside from hostels and hotels, one alternative site is Stay Japan. Its website banner currently boasts: "Your reservation will not be cancelled due to the enforcement of new regulations!" We sure hope so.