Il Lido's Beppe de Vito on the art of pivoting and that Gemma incident
From Aura to Art to Gemma, Beppe de Vito has proved a master at pivoting in these uncertain times. Now, the Italian restaurateur talks about Gemma's recent breach of COVID-19 regulations and his plans for 2021.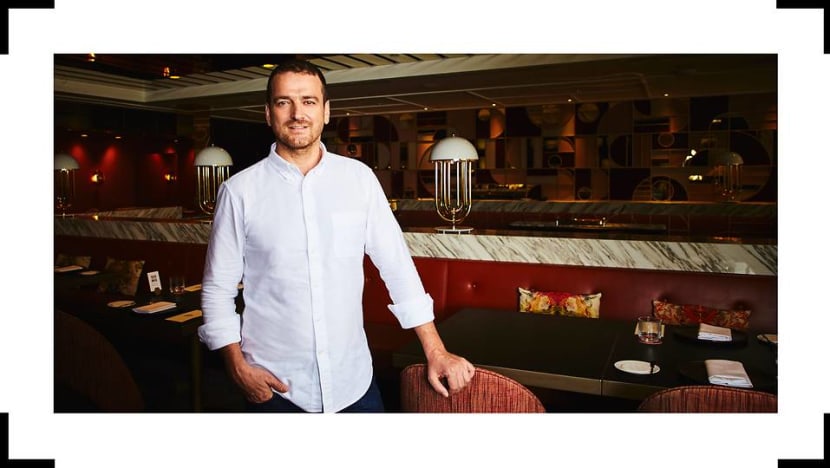 We spoke to Giuseppe de Vito in December 2020 to write a story about survival. It was about bobbing and weaving past the punches that COVID-19 had showered upon his clutch of six F&B establishments. After all, the Il Lido Group has seen its fair share of battering in the 14 years since it was founded.
For starters, if you think the pandemic was the critical blow that nearly knocked his restaurants off their feet, try being evicted just three months after renewing a restaurant's lease and spending S$1.2 million on renovations. That's what happened in January 2019 to Osteria Art, the popular but now defunct establishment in the CBD.
"The building got bought over and the new owners wanted to do something else with it. So they kicked everyone out. We hadn't amortised our investment and now had to somehow spend more money to move this project elsewhere. And that's how we came up with the idea of moving Art into the fifth floor here," said de Vito (better known as Beppe), referring to the National Gallery where we sat down to coffee one cloudy morning.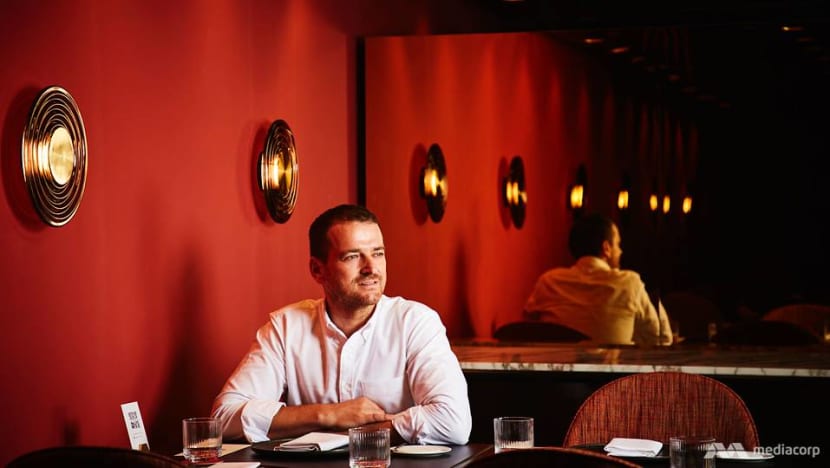 De Vito's duplex concepts in the National Gallery have gone through several transformations since they opened in 2015. The establishment on the fifth floor was first branded Aura Restaurant, while the lounge above it was called Aura Sky Lounge. Time soon told that positioning both establishments under the same brand was a problem since the Sky Lounge primarily peddled events.
"With events, you have a host who books the space and decides what to serve for the occasion. We got all kinds of requests (which we ceded to) and guests at those events thought that's the kind of food we serve at the restaurant. So of course they didn't think highly of the restaurant even though they hadn't actually tried it," explained the 44-year-old. "We realised that the only way was to split the brands and call it something else."
That is how Aura became Art. But just four months later, the pandemic arrived.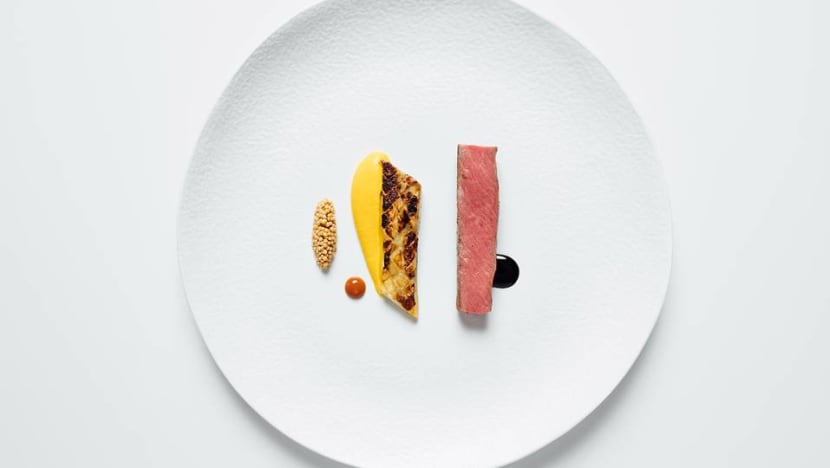 CASH-STRAPPED BUT CREATIVE
Like numerous other F&B companies, Il Lido had to let go of a number of employees and initiate pay cuts for those that remained. Borrowing money, something he'd never had to do before the pandemic, suddenly became a stark necessity.
De Vito joked, "I finally had to see what it looked like to borrow money from the banks. Which is not so bad, after all."
To generate cash during the first few months of the pandemic, the company sold its multi-million-dollar stock of wine at cost. "We sold about S$800,000 worth, which could have generated another million, which means we lost a million right there. We practically gave it away because we had to monetise the stock at that time. So our friends got some fantastic wines at a steal!"
With events no longer viable, the Sky Lounge's light-filled dining overlooking the Padang sat languishing. Transplanting Art to this gorgeous space was a no-brainer but it still left the company with an empty restaurant on the fifth floor.
"We couldn't just wait and see what would happen, so we looked at our options and thought about what we could do that wouldn't cannibalise our existing brands. We wanted something that's a destination, so that the cheques could be higher," he explained. "So we came up with the idea of good Italian steakhouse."
And that's how Gemma Steakhouse was born.
THE GEMMA INCIDENT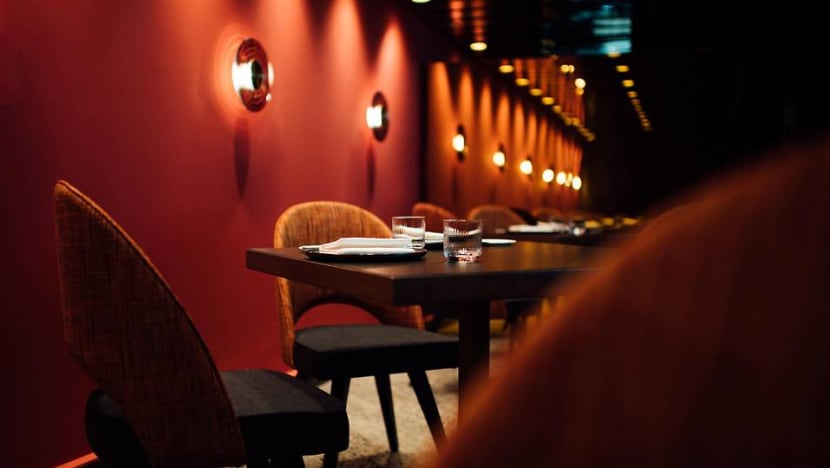 Gemma is the spanner that was thrown into this story's otherwise smooth-sailing narrative. Shortly after our interview, the restaurant was ordered to suspend operations for 20 days after it breached COVID-19 regulations by hosting a private Halloween dinner attended by about 75 people.
What should have been a story of dogged success quickly turned into a question mark about whether a business should be storied for breaking the rules.
When we asked de Vito about the incident, he responded with a mea culpa: "That evening we collaborated with a private member's club as our marketing and reservations partner to introduce their database to our restaurant. We took individual table reservations of up to five guests per table from both their members and members of the public, (with) safe management measures planned.
"We, however, fell into this grey area where there's no clear definition that using an external database to market a themed dinner via a marketing partner constitutes an 'event', and that regrettably got us into this situation.
"We are definitely cognisant that we could have done better to manage the intermingling of guests, and we fully accept the decision of the authorities on this matter. We are going to do better, as we always try to do, and push forward to make positive changes and move on with our businesses."
Gemma has since re-opened.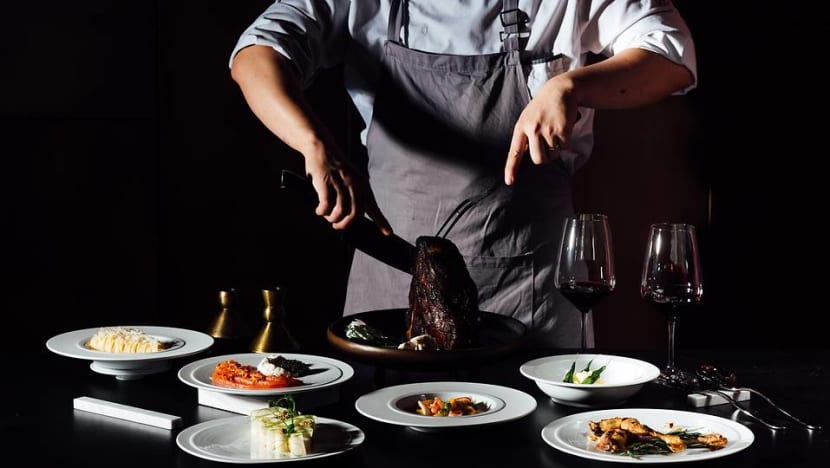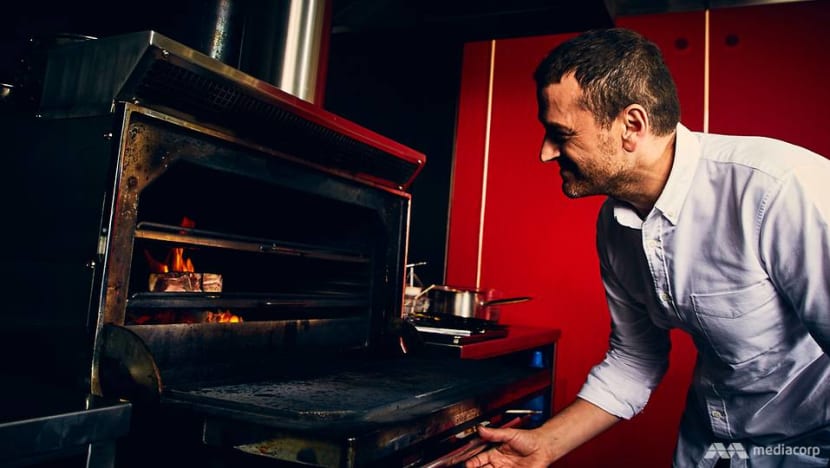 Now that Art has moved to its airy new location, de Vito is reaching for the stars. "In all senses of the word," he smiled.
The change has been good for the restaurant, especially now that Singaporeans are effectively grounded and starved of beautiful destinations to visit. De Vito reports a regular clientele who returns often for the ravishing view, warm service and consistently good and elegant food.
While the restaurant is still open for events, it will now do so on its own terms, which means no customising of menus or the space to a host's whims. "We may have to decline some business, but we want people to know that they can come here for a special occasion and book ahead." One imagines that the intermingling of guests will no doubt be better managed, too.
Next on the cards is, surprisingly, a fast food concept. But one, unsurprisingly, with a fine-dining pedigree. Hamburger bar Carne is a joint venture with Argentinean chef Mauro Colegreco, the man behind the World's Best Restaurant, Mirazur.
This too emerged from the ashes of the Circuit Breaker when de Vito and Colegreco had planned an online pop-up for Carne in Singapore.
"During the planning, we realised that there are people who actually do things slower than the Italians – that would be the Argentines," he laughed. "Three months into it, we were still trying to agree on how or when to do the pop-up. [Since Singapore has opened up], we might as well plan to do a physical restaurant".   
When it opens along Amoy Street in February, Carne will apply fine dining principles to the fast-food experience.
"It's the first outlet outside of Buenos Aires and focuses on the concept of sustainability. It is called the utopian burger because in that part of the world, it's about supporting local trade and craftsmen, local bakers, and using grass-fed beef. Here, the operation is centred around sustainability by supporting local businesses, communities and small-scale industries," said de Vito. There are plans for a second outlet before the end of the year and, subsequently, growth across Asia.
When asked what he's learnt in the last year and what he hopes to achieve in the new one, de Vito answers without skipping a beat. "I've learned that we need to take more time to plan and focus on the path ahead. But I've always been hands-on and when you're so busy, it's often a question of saying yes or no to something and you just decide quickly. I wish I had more time to detach and think things through more carefully. It's a luxury that I've been trying to implement.
"What I've learnt during this period is that people are noticing quality more. Where people used to be hosted often, now they make their own dining choices and are realising that is if something is good, they want more of it. So now we concentrate on ensuring that our restaurants are in the best shape possible."
"We are going to do better, as we always try to do, and push forward to make positive changes and move on with our businesses." – Beppe de Vito