The Singaporean chef serving 'high-class Hainanese chicken rice' to Hong Kong diners
At one of Hong Kong's hottest restaurants, Batard – which has a three-month wait list – chef Aven Lau is dishing up big plates to pair with the fine wine selection. One of the signature dishes? Lau's take on Hainanese chicken rice.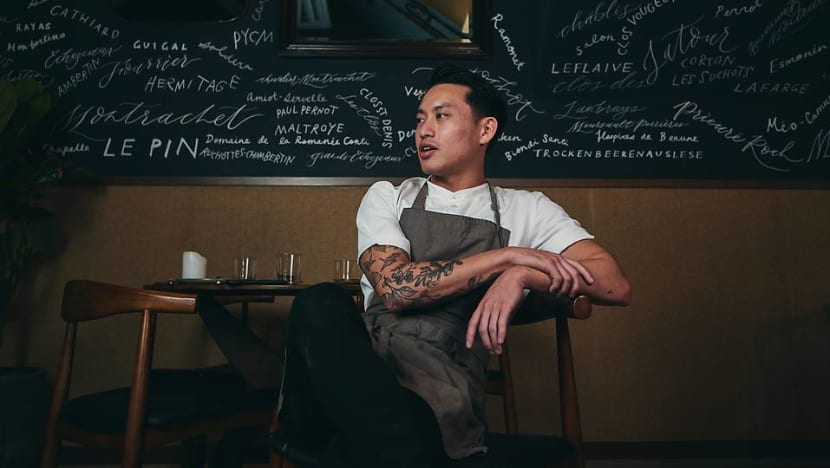 In a sign of the resilience of high-end dining in Hong Kong, not to mention the spending power of the city's wine-loving community, Batard in the increasingly fashionable Sai Ying Pun district has gone from strength to strength, despite launching in June 2020 at the height of the pandemic.
That's thanks to two Singaporeans, coincidentally both from Potong Pasir, who have made it the restaurant everybody wants to eat at. But you'll have to wait as tables are fully booked up three months ahead – no mean feat when the restaurant seats 40 at both lunch and dinner.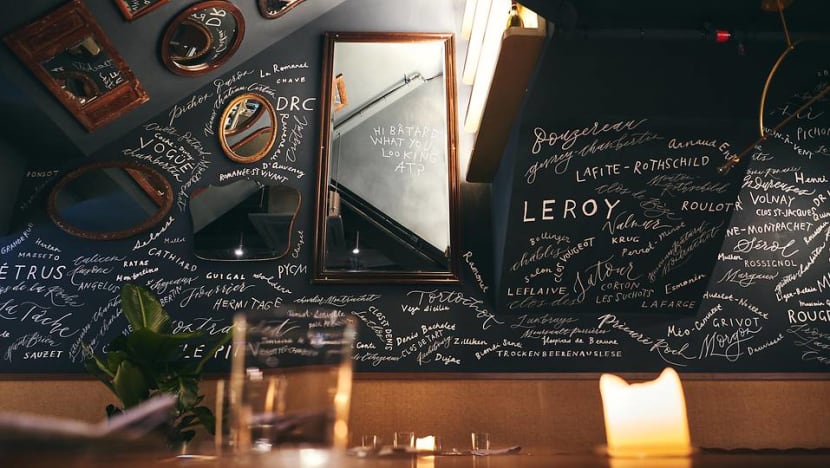 Chef Aven Lau is just 27 but brings with him a resume to make much older chefs envious.  As he sits next to Batard's owner, Randy See, surrounded by some of the finest wines available in Hong Kong – including a magnum of 1993 Domaine de la Romanee Conti Montrachet at a cool HK$888,000 (S$153,000) – he tells us about growing up in Singapore.
"I started watching variety shows teaching people how to cook, mainly wok cooking. I went to study marketing at Temasek Polytechnic and had some free time after graduating, before National Service. So I did some part-time work in a cafe, making paninis and pastas, then worked in a Mexican taco bar."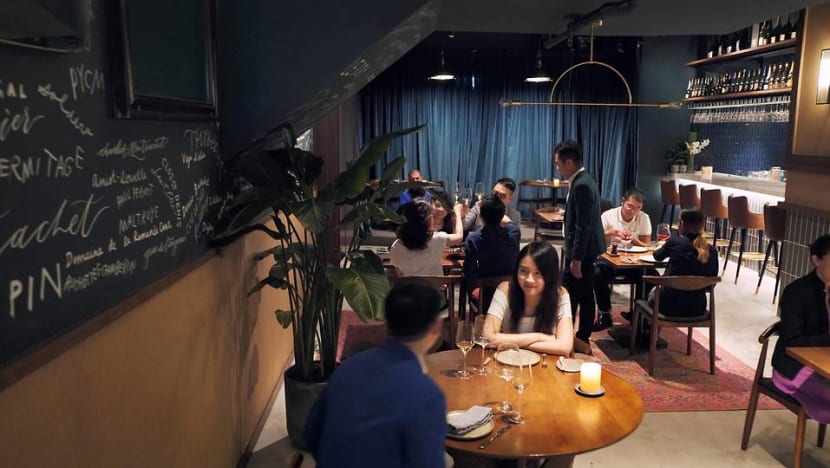 It was an unlikely start to a stellar career, but Lau decided to "get serious" after watching Gordon Ramsay on YouTube. First stop was Saveur on Purvis Street where he worked on "affordable French food" and learnt under chef Tyler Lai, himself a former sous chef for the French culinary legend Joel Robuchon.
"I asked him what my next stop should be and he told me that Julien Royer was leaving Jaan and opening [a new restaurant] at the National Gallery. He introduced me to Julien, we spoke for an hour and I said I was very interested but had no real experience. 
"Normally you start in garde-manger (working generally with cold foods like salads and pates) but Julien started me on meat. I didn't know how to fillet fish or do a lamb rack so I'd go buy a whole salmon and whole saddle of lamb in the market and take it home to practise. We ate salmon for weeks!"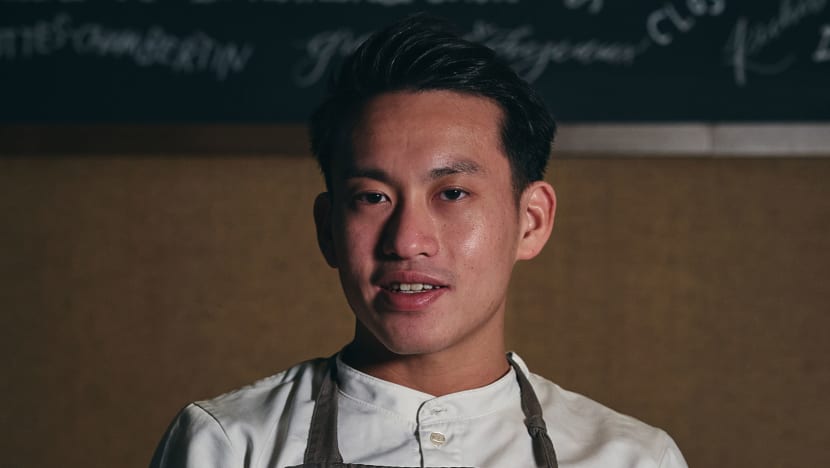 Lau explained that Odette was characterised by precision: "There was a whole new level of cleanliness. I realised how strict they were, even down to things like not wearing colourful socks! As a first introduction to real fine dining I was very lucky as people usually stay in one section but they'd move me to another so I'd end up doing every section: Hot, cold, pastry etc."
After two years, Lau told Royer that he wanted to do a placement, known as a stage. Given that Nordic cuisine was booming, he ended up at Danish restaurant Kadeau, which had one outlet in Copenhagen and another in Bornholm Island, a Danish island in the Baltic Sea.
After eating in some of Copenhagen's finest restaurants, he caught sight of dishes by Chef Daniel Calvert (formerly) of Belon, a neo-Parisian restaurant in Hong Kong, on Instagram, including a stuffed Dover Sole.
"I thought it was a very nice dish and slid into his DM on Instagram. The next week I bought a ticket and flew over to Hong Kong and started working there. I was there two years in total. Daniel taught me a lot and was very inspiring. He taught me the most out of every chef I've worked for and was strict with everything. Everything had to be fresh, every day. He tasted everything, every day, even a salad dressing. He had so much control in the kitchen. Also he would get in earlier than you, is faster than you and ten times better than you!"
He explained that his dishes were very minimalist in their presentation. "A pie is a pie and a sauce is a sauce. I don't have herbs and flowers in my plating because of him. I went with him to Per Se (a three-Michelin-starred New York institution under Thomas Keller) for a four-hands event."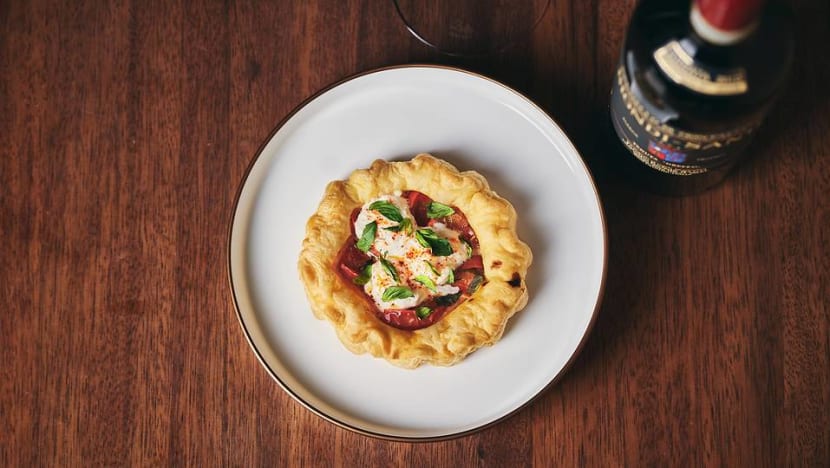 Lau was so wowed that he wanted to get a job at Per Se, but given visa challenges, he was eventually persuaded to stay in Hong Kong by Chef Edward Voon, who promised to "teach him how to run a restaurant". He spent 18 months at Voon's Le Pan, before his most recent move.
See explained: "The stars were aligned! There's a mutual respect between Daniel Calvert and I, so I asked him to let me know if he could recommend someone. The food here is really wine-friendly, but it was important to align with what Aven wants to achieve – big plates that let him explore his creativity. I've got a lot of respect for this young man.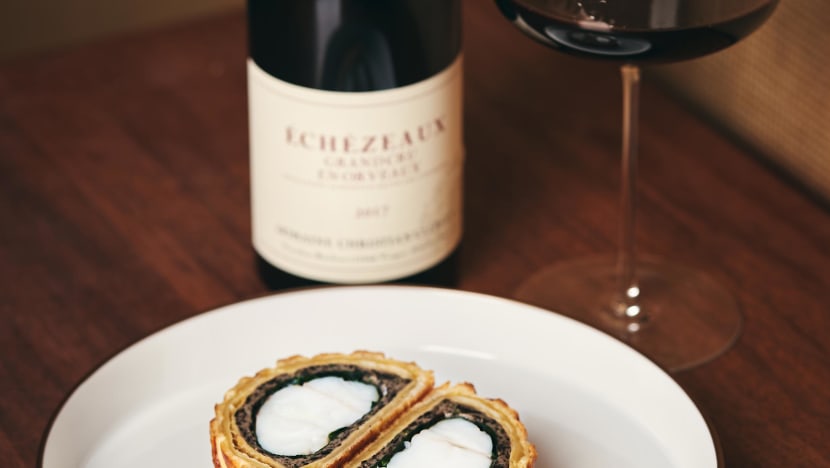 "For example his monkfish en croute is extremely wine-friendly. It's paired with a dark sauce but is a fish dish that is so good with Pinot Noir or a rich and aged Chardonnay."
Batard is the restaurant within the 7,000 sq ft space of The Fine Wine Experience, one of Hong Kong's leading wine retailers, awarded the prestigious 2020 Fine Wine Retailer of the Year Asia Award by The Drinks Business Magazine.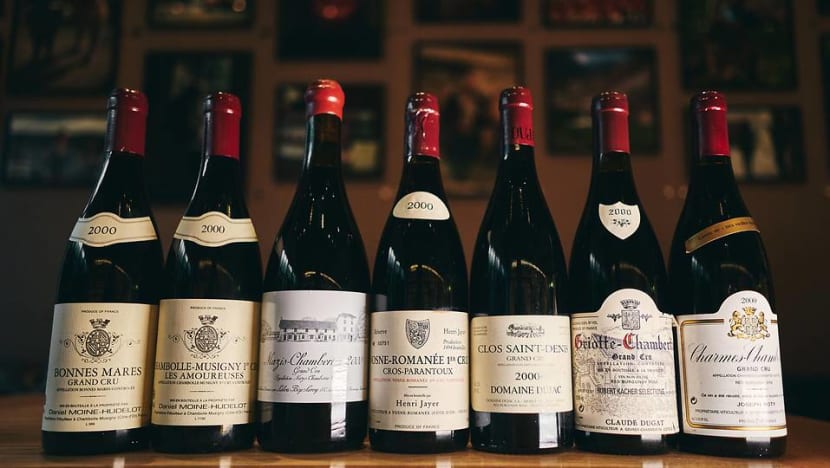 Lau's frequently-changing menu to support this wine bounty is proudly and unsurprisingly French, but is not without its regional influences.
See explained: "Every wine lover I speak to likes roast chicken, it's a go-to and is evergreen. We can tweak the chicken a bit – the condiments, stuffing, preparation method."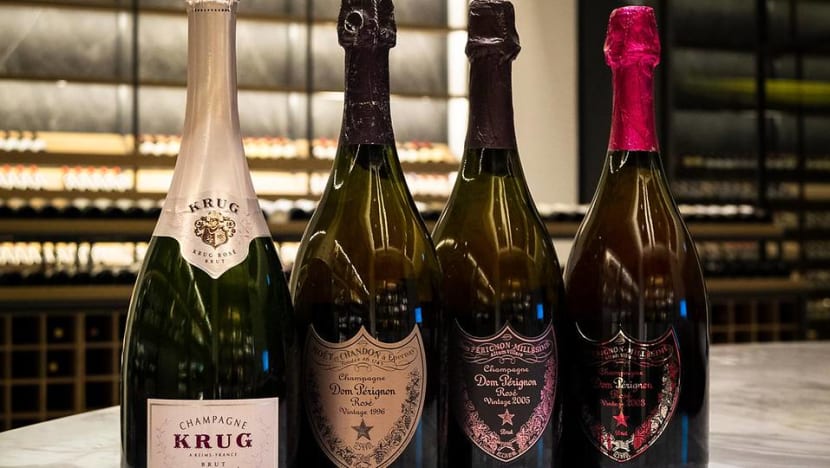 Chef Lau added that his latest iteration has already become a must-order and a big hit on Instagram – as well as a dish proudly celebrating his and See's roots: "I brine local chicken in salt and sugar. The brining, drying, air-drying, steaming and roasting takes almost three days from scratch. As Singlish as it sounds, it's high-class Hainanese chicken rice! We were averaging 25 chickens a day for takeaway, during lockdown."
It's a fabulous dish and rightly popular, another example of perfect execution and technique supported by bags of flavour. At HK$790 (S$136) per bird, it was also great business at a very tough time for the industry.
Elsewhere on the menu there are brilliant pies, another legacy of Lau's time working under Calvert.
"Daniel got me interested in pies, the technical part of it. I needed another Instagram-worthy dish that was perfect for wine! I was thinking of salmon en croute or fish pie, but then why not monkfish? It's so meaty as a fish.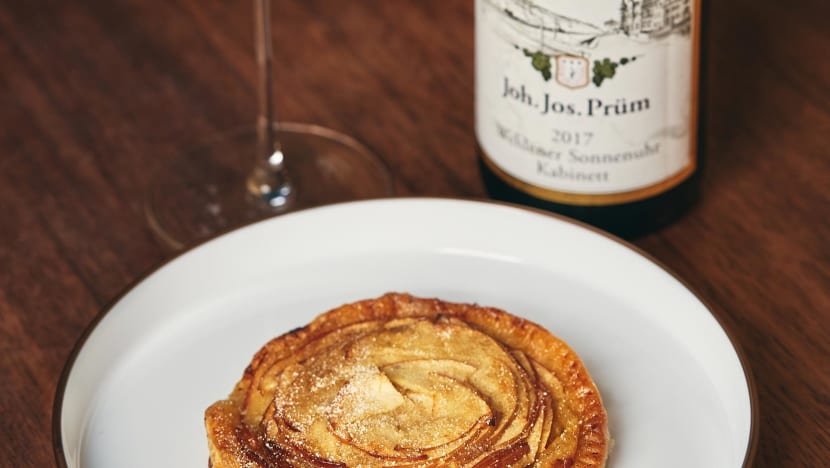 "What is the farce (the stuffing), the exact time in the oven, the lattice over the top? It includes langoustines and black trumpet mushrooms, spinach, so how thick should the puff pastry be? The whole idea was scary, I did at least nine tries, testing non-stop. It's always about improving, what can I add? There's a whole art to it. I just want to feed people – people have to leave happy, full and satisfied."
That just about encapsulates why Lau's food has become such a hit in Hong Kong.
Indeed, perhaps pies are more important than he lets on. I asked what his first dish would be the next time he's back in Singapore.
"I'll have a curry puff – in the airport!"
"I brine local chicken in salt and sugar. The brining, drying, air-drying, steaming and roasting takes almost three days from scratch. As Singlish as it sounds, it's high-class Hainanese chicken rice!" – Aven Lau