Air travel between Singapore and China takes off again, but may need time to reach pre-COVID heights
Some industry watchers believe whether air travel between both countries will reach pre-pandemic levels depends on China's economic recovery and the re-establishing of air networks.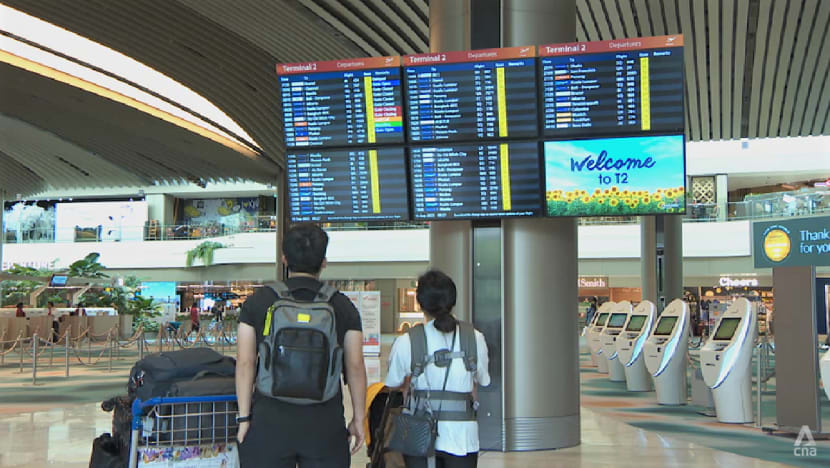 SINGAPORE: Air travel between Singapore and China is seeing a strong recovery since COVID-19 struck, but it may take time for passenger volumes to reach pre-pandemic heights. 
Some industry watchers believe this will likely depend on China's economic recovery and how quickly air networks are re-established. 
"Since China reopened its borders in the early part of this year, the recovery between Singapore and China (has been) very strong," said Mr Lim Ching Kiat, executive vice president of air hub and cargo development at Changi Airport Group (CAG). 
"Our traffic between Singapore and China is now at about 70 per cent of pre-COVID levels."
RECOVERY OF PASSENGER TRAFFIC 
Last month, the monthly passenger movements between Singapore and China crossed the half million mark for the first time since the COVID-19 pandemic. 
Changi Airport handled about 510,000 air passengers travelling between Singapore and China, more than seven times the passenger traffic in January. 
The growth can be attributed to the gradual easing of travel restrictions by China, said CAG. 
China is Changi Airport's third largest market behind Indonesia and Malaysia. It accounts for about 10 per cent of the airport's air traffic volume.
As of August, the airport was linked to 25 cities in China, including Beijing, Chengdu, Chongqing, Guangzhou and Shanghai. 
There are still 12 Chinese city links that are yet to be re-established. These include Changchun, Dalian and Harbin.
A dozen airlines currently connect Changi Airport to Chinese cities, compared to 16 airlines before the pandemic.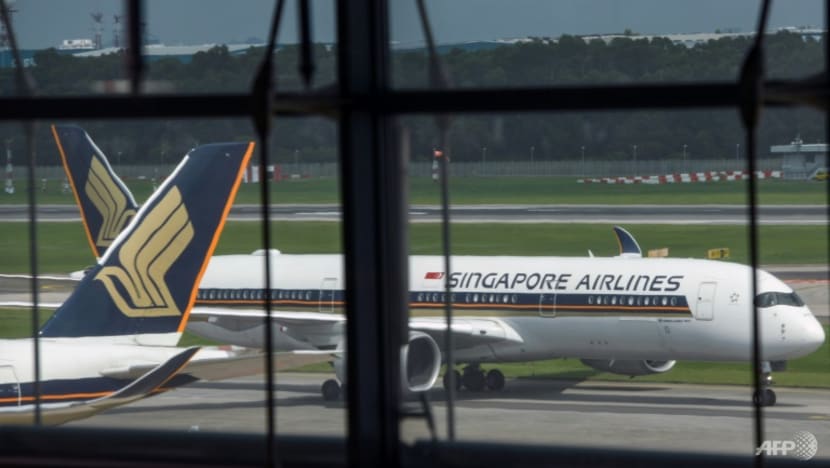 Mr Lim said there are some second- or third-tier cities that Singapore used to be connected to, but currently does not have direct connections with.
"The key reason is the airlines, the airports, and the travel agents (are) still organising themselves for international flights, so they're not quite ready. But we are confident that the demand is there for both directions," he added. 
"For these second-tier and third-tier cities, the demand for outbound travel to Singapore (and) Southeast Asia is very strong. So the passengers are there (and) just waiting for the flights to come." 
Besides reconnecting previously established routes, the airport is looking to connect Singapore with Chinese cities that are less travelled.
In August, the top five cities by passenger movement were Shanghai, Guangzhou, Beijing, Hangzhou and Nanjing.
Many travellers from Singapore visit popular Chinese destinations such as Beijing and Shanghai, "but they are curious to go to new places like Xinjiang and Guiyang",  said Mr Lim. 
"So we are confident that once the flights get started, there'll be passengers to fill up the (planes)."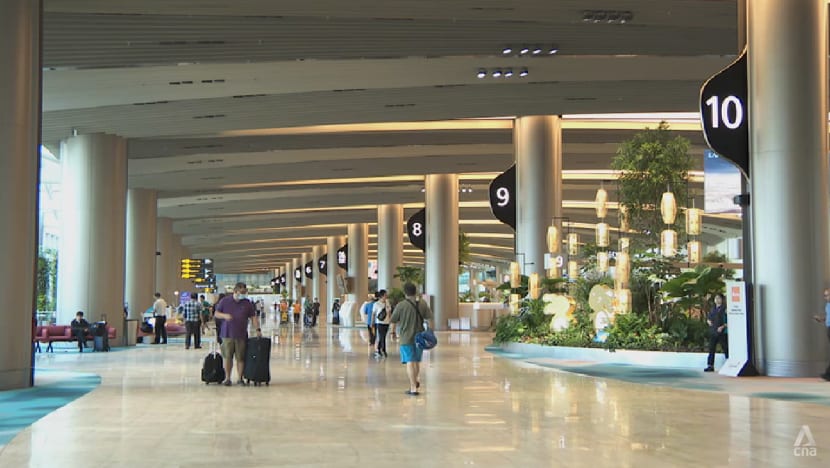 CAG will continue engaging airlines and travel trade partners "on demand-generation initiatives", he noted. 
"In the coming months, we plan to launch a marketing campaign to introduce unique attractions and experiences of selected Chinese cities to Singapore residents."
TOUR AGENCIES SEEING BETTER BUSINESS
Local travel agencies told CNA that interest in visiting China has returned, spurred by pent-up demand and younger travellers.
Local tour operator ASA Holidays said bookings are up 70 per cent heading into the year-end peak season, compared to the same period before the pandemic.
Ms Chung Tak Ing, assistant general manager at ASA Holidays, said: "One of the main reasons for this is because we are seeing more people who have been wanting to travel to China for the last three years sign up quickly, plus a few new customers. 
"If it's the school holidays, most of the travellers will be families of all sizes. We've seen more families booking holidays this year. It shows that young people are interested in what China has to offer."
Business for online agency Trip.com has also grown 160 per cent year-on-year. It is expecting more bookings especially from younger travellers.
Mr Chai Boon Sian, vice president of international markets at Trip.com Group, said: "More than 70 per cent of our customers are Gen Z and Gen Y, those born after the '80s. They have more disposable income, and it's more impulse travel, compared to how it was pre-pandemic. 
"Our booking window is actually shortening, people are making more impulse travel versus planning way ahead."
He added that the agency is also observing customers travelling in much smaller groups, as compared to tour groups with strangers previously. 
RECOVERY IS PROMISING
Observers said the recovery looks promising as China relaxes more travel restrictions.
"We have had very little travel and a lot of travel restrictions for a long time, especially with China," said Dr Terence Fan, assistant professor of strategy and entrepreneurship (education) at the Singapore Management University's Lee Kong Chian School of Business. 
"And with the reduction or removal of these restrictions, we are hopefully seeing a revival of much of the travel that used to take place before."
However, he cautioned that the travel volume will depend on the state of the economy of both countries, as this will have a significant impact on leisure travel.
"Unfortunately, in the last year or so, we've seen a lot of slowdown in the economy in China, especially in the property sector. A lot of the people somehow are either in it, or maybe they have some of their business or some of the savings tied to that industry. So when this kind of thing happens, we usually see a bit of a dampening in terms of tourist travel," said Dr Fan. 
"Going forward, while we continue to see a healthy degree of resumption, I think chances are we may not hit back exactly where we were just prior to COVID in the next few months."
He added that for travel to reach pre-pandemic levels, it will also depend on airlines providing more capacity.
Dr Fan noted: "Hopefully in the longer term, in a year or two, things would have resolved and maybe some stimulus measures in China might help, but I think we will likely see some subdued level just below what we saw in the pre-pandemic, pre-COVID era."