Tour agencies in Singapore struggle with lack of manpower, vehicles as tourism inches back towards pre-pandemic levels
As tourists return to Singapore, local tour operators are facing a major setback due to a lack of tour buses and drivers, while solutions to plug the gap now come at a much higher cost than before the pandemic.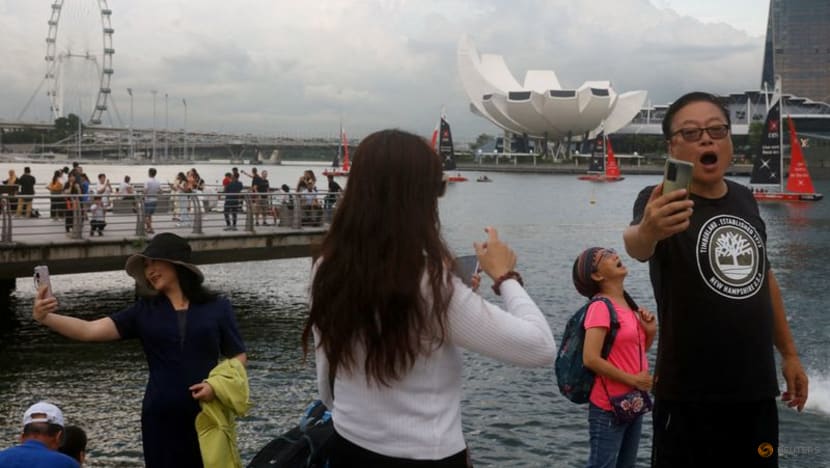 LACK OF RESOURCES
Mr Jeremy Ng, managing director of Sea Wheel Travel, told CNA: "We sold a lot of old vehicles during the pandemic and then now when we want to expand our fleet, we are not able to do so due to the high cost.
"(Even) if we can afford it, we may not have a driver to drive the new vehicles."
When the COVID-19 pandemic first hit in early 2020, many of the company's drivers took up jobs driving public buses or private vehicles, or even switched to other sectors such as information technology (IT), and never came back, said Mr Ng.
"We are still struggling to get experienced people. A lot of my peers actually employ new people and then we have to train them from scratch," he said.
Mr Mahesh Pawanaskar, director of Nam Ho DMC, which caters to tourists from India, told CNA that locals are not keen on driving jobs due to the long hours.
Mr Ng added that salaries in the tourism sector are not as competitive as others such as IT.
"So now even with tourism coming back, we are not able to attract them back with the pay that we can actually afford," he said.
His company, which serves mainly Chinese tourists, has seen a 30 per cent increase in visitors since China's post-COVID reopening in March this year.
Chinese visitors formed the largest proportion – over 16 per cent – of inbound tourists here last month, with more than 231,000 arrivals, STB records show. This accounts for 60 per cent of the number in July 2019 before the pandemic, when 390,000 Chinese tourists visited Singapore.
Travel agents told CNA they are expecting these numbers to rise further.
HEADING BACK TO PRE-COVID LEVELS
However, the good news is bittersweet for the sector.
Mr Ng told CNA that his firm currently lacks capacity and can only handle between 60 and 70 per cent of business which it used to have before the pandemic.
He noted that some hotels and attractions are also unable to operate at full capacity due to their manpower constraints.
"This is where we may have to even turn away businesses, or tell them to defer their travel dates," he said, adding that the firm had to block out certain periods towards the end of June.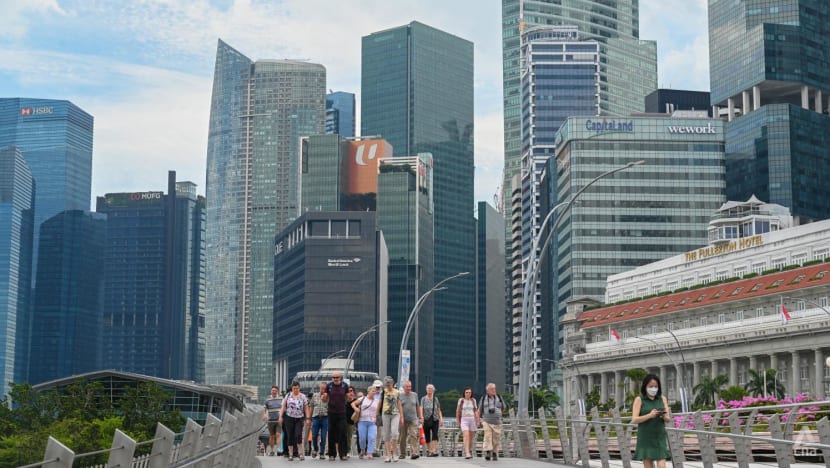 Mr Ng also said that tour agencies like his are unable to use artificial intelligence (AI) as a solution, as guests desire actual human presence and interaction.
"The human touch is something that we cannot replace with AI or even chatbots," he said.
This includes tasks such as ferrying guests around or having tour guides provide live commentary to introduce them to places of interest.
"I think when tourists pay for such services, they will not want to be talking to a bot (or) putting on headphones for half a day walking through Orchard Road or Chinatown," he said.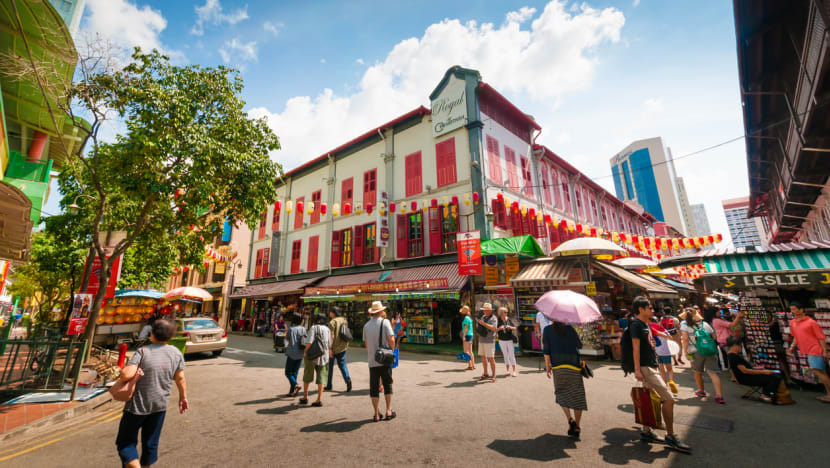 Tour agencies catering to tourists from other countries are also facing similar problems.
Some have taken to hiring buses and drivers from other operators, in order to plug the gaps.
Mr Mahesh told CNA that outsourcing such functions now comes at a much higher cost than before the pandemic.
"So at times we have to absorb the loss on arranging a transport service," he said
"For example, if we are doing a two-way Night Safari (trip), on both ways, we need to pay 10 to 15 per cent additional (on top) of the cost."
To ease the transport issue, tour agencies said they are hoping to obtain more quotas for foreign drivers.
Despite existing agencies grappling with such shortages, the National Association of Travel Agents said that more than 20 new inbound tour companies have been set up here from January to August this year, up from just six in the same period last year.