'The audio gets to you': What it takes for Singapore police to investigate child porn cases
A special lab at the Police Cantonment Complex for investigators to process child sexual abuse pictures and videos in privacy will be officially launched on Monday.
SINGAPORE: For a few hours every day, Assistant Superintendent of Police (ASP) Jane Chen has to look at horrendous, obscene imagery: Video footage and pictures of children, some as young as a few months old, being sexually abused.
"The audio gets to you and it stays," the senior investigation officer told reporters on Thursday (Jun 22).
"It can get very overwhelming because you just keep seeing this happen again, and again, and again, and again to different children - or maybe even to the same child."
In one case involving a Singaporean offender, she had to go through tens of thousands of electronic files containing child sexual abuse material. Among Wong Ket Kok's victims was a two-year-old girl.
"We are talking about 46,000 files at least, right?" ASP Chen said, her expression sombre.
"So you (multiply the same feeling by) 46,000."
ASP Chen, 37, as well as a police psychologist and a Home Team Community Assistance and Referral Scheme (HT CARES) officer, were speaking to members of the media at a tour of the Cyber Guardian Lab located at Police Cantonment Complex.
The lab is a dedicated and private space for investigation officers from the Singapore Police Force (SPF) to process child sexual abuse material. It was progressively developed from 2020 onwards and is set to be officially launched on Monday.
Since laws that specifically target such material came into force in Singapore at the start of 2020, the police have investigated about 120 cases, said ASP Chen. Such cases have also increasingly made the headlines globally and in Singapore in recent years.
When ASP Chen began investigating online child sex exploitation cases, she had to process the photos and videos at her cubicle most of the time, where she also worked on other cases involving vice and sex trafficking. 
"The good thing about this lab is we can separate child sexual abuse material work from our other areas of work. The moment I step out of the lab, I make sure that I leave everything behind," she said.
"I don't think about it; I don't dwell on it. It's easier said than done, but mentally I try to tell myself that I need to separate it."
SPECIALISED SOFTWARE IN ONE ROOM
The Cyber Guardian Lab houses investigative tools like Interpol's International Child Sexual Exploitation (ICSE) image and video database, which allows police officers to share data with law enforcement agencies overseas. SPF began using the database in 2020.
Officers from the Criminal Investigation Department begin their work in the lab at the digital forensics kiosk, which they use to extract electronic files from devices seized from accused persons.
For example, in a recent five-week raid that saw 23 men arrested, multiple electronic devices like laptops and hard disks were seized. These devices usually contain reams of obscene or pornographic videos and pictures.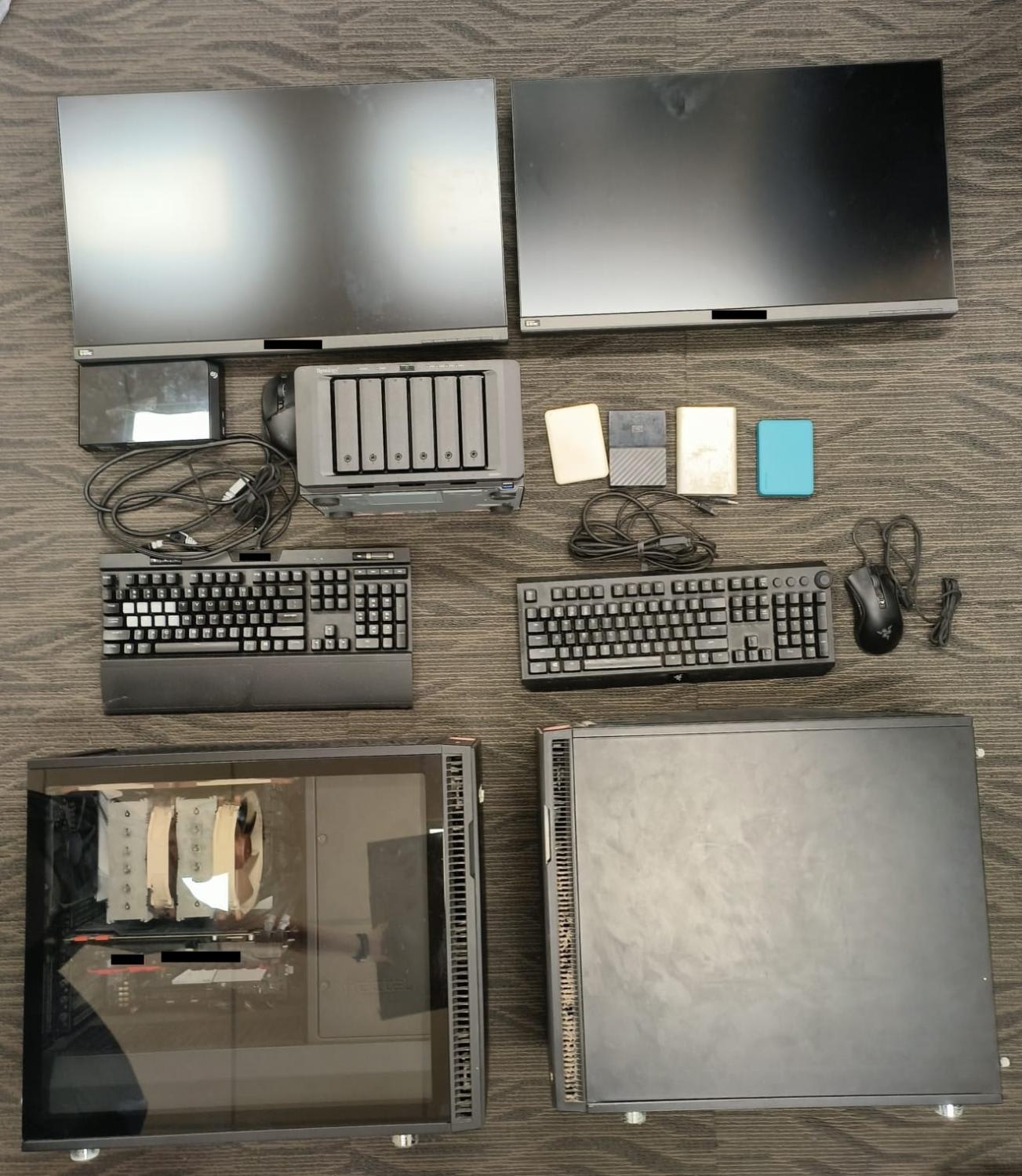 Officers then use an artificial intelligence (AI) programme to help them categorise these electronic files.
Once this AI programme sorts out what is obscene imagery, officers run the files through a child sexual abuse material processing software in order to sieve out material that was previously indexed or process newly-identified pictures and videos.
Finally, officers upload newly-identified material onto the ICSE database so that their counterparts in other jurisdictions can help to identify and rescue victims.
Specialised investigators from more than 68 countries, such as Australia and India, use the database. It prevents duplication of effort and lets investigators know whether a series of images has already been discovered or identified in another country, or whether it has similar features to other images
To date, law enforcement officers around the world have identified about 34,000 victims in the ICSE database.
ASP Chen said that in the past, SPF officers like herself would have to manually look through every electronic file to identify child sexual abuse material, taking up precious investigative time.
Even now, investigations can "take up to several months" depending on the amount of evidence, she added.
In Wong Ket Kok's case, officers seized over 24 hard disks along with his laptop. They then had to process more than 164,000 files to determine which showed children being sexually abused and which were adult pornography.
"There's always a sense of helplessness because the victims are children," ASP Chen recounted.
"Some of them are even infants, toddlers, and the experience affects you quite severely because some of these videos depict very, very, extremely violent sexual abuse on the child."
Frustration comes into play when she unsuccessfully attempts to find out where the victim is, so he or she can be rescued.
She added: "It can be quite mentally overwhelming at times, but then again, despite all these emotions, what spurs me to process all this material is the fact that the offender is still out there.
"Offenders still continue hurting children, and it strengthens my resolve to want to find a breakthrough so that we can try to identify the child."
HELPING ACCUSED PERSONS
HT Cares officer Joseph Chew, who is also a trained counsellor from Fei Yue Community Services, comes in after suspects are arrested - he advises them on how to seek help to avoid reoffending.
Even before alleged offenders are brought to trial, they are given the opportunity, if they want it, to identify underlying social issues such as a longing for intimacy or low self-esteem that contributed to what they are accused of doing.
Mr Chew is currently supporting three clients involved in child sexual abuse material cases.
"A lot of them (struggle with) addiction to material of sexual content or pornographic material. Some of them became reliant or dependent … so we will actually refer them to an agency that has support pertaining to the behaviour that they have," he added.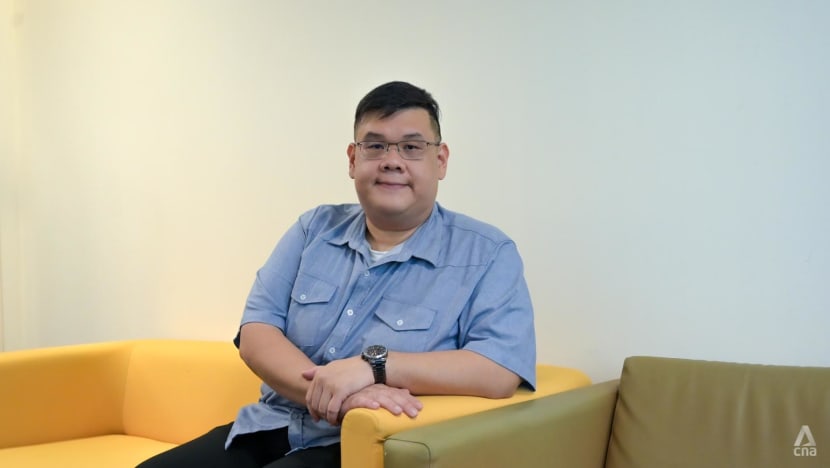 Meanwhile, psychologist Tiffany Danker, 28, who has been with the Police Psychological Services Department for three years, said that even seasoned investigation officers can experience symptoms of trauma that manifest in victims of abuse.
For example, they could become tense and start to sweat when they spot someone who fits the profile of a rapist they were investigating. This leads to them taking more protective measures like avoiding people of that demographic or men in general.
Ms Danker was describing hypervigilance, a state of heightened alertness which often arises from trauma and comes with post-traumatic stress disorder.
For officers who investigate child sexual abuse material cases, they could feel traumatised if they have children around the same age as the victims they are viewing, Ms Danker elaborated.
If officers run into difficulties coping with their work, she added that there are different forms of therapy they can use, like cognitive behavioural therapy.
She will walk through some "potential grounding techniques" they can use to "keep themselves in the present and remind them that they are safe".
Aside from psychologists, SPF has volunteer police para-counsellors within each division if officers find it easier to talk to peers, as well as government and community resources.
Para-counsellors are not professionally trained but have some fundamental skills and knowledge.
"In case there's a potential stigma - because there's always a stigma around mental health - we do try to offer them a range of different resources they can reach out to," Ms Danker said.
While ASP Chen has been able to mentally cope so far, she said she often has to leave her desk midway to talk to colleagues about other things or walk around the office - anything to calm her mind down.
She limits her viewing time to three to four hours, while the processing software also prompts officers to take a break of five to 10 minutes after about an hour.
Another method she uses is to look at child sexual abuse material in the late morning, so she can be done around mid-afternoon and have time to decompress before heading home.
ASP Chen has served in SPF for almost a decade, having investigated child sexual abuse material cases for about three years. She previously was a team leader at Central Police Division's Emergency Response Team.
When asked what made her want to pursue online child sex offenders, she said: "The victim is a child, defenceless and vulnerable.
"I feel that as adults, we are supposed to be there to help to protect the kid, to have a safe environment to grow up in, but it's not always the case."
While no one has been nabbed in Singapore so far for producing child sexual abuse material, ASP Chen said that late last year, SPF officers helped to identify a victim abroad after narrowing down the country where the child was from.
The offender was arrested within a week.
"It felt satisfying. It felt really good," she added.