PAP to decide on any action against Christopher de Souza after appeal in professional disciplinary case
A disciplinary tribunal found that the lawyer, who is a Member of Parliament, helped his client in suppressing evidence by preparing an affidavit that left out certain information.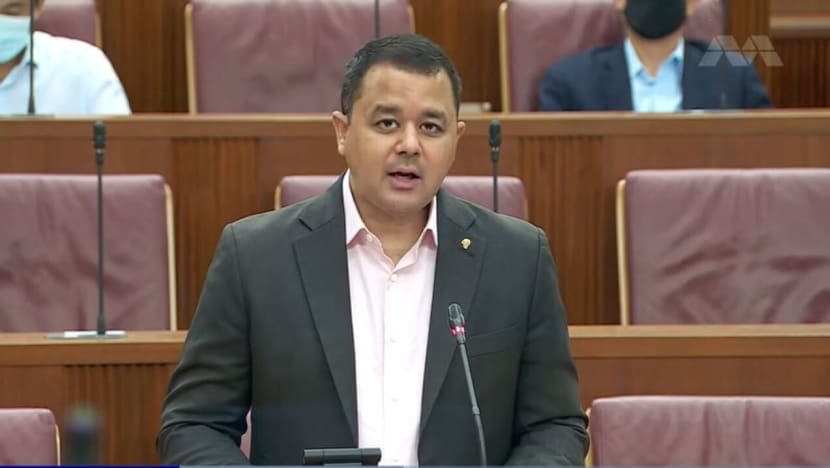 SINGAPORE: The People's Action Party (PAP) said it will await the outcome of an appeal by lawyer and Member of Parliament Christopher de Souza in a case of improper professional conduct, before deciding on any course of action necessary. 
Mr de Souza faces possible disciplinary action after a tribunal found that he assisted his client in suppressing evidence by preparing and filing an affidavit that left out certain information.
The case concerns Mr de Souza's conduct in his capacity as a lawyer with Lee & Lee, representing Amber Compounding Pharmacy and Amber Laboratories in a High Court suit.
The lawyer is also an MP for Holland-Bukit Timah GRC and a Deputy Speaker of Parliament. 
He faced five charges before the disciplinary tribunal and was cleared of four. 
"Mr de Souza has informed us that he denies any wrongdoing. He will argue his case on the one charge, on appeal before the Court of Three Judges," the PAP said in response to CNA's queries on Tuesday (Dec 6).
"We will await the verdict of the Court of Three Judges, and determine the course of action necessary after the verdict."
The party added: "Integrity, honesty and incorruptibility are fundamental to the party. The standing of each PAP MP reflects on the party, and the party expects all MPs to uphold the highest standards."
The case centred around Amber obtaining certain documents through a search order in 2018 when it filed a High Court suit against a former employee and her new company. 
Amber was represented by Dodwell & Co at the time.
The search orders were granted with the undertaking that Amber was not to use any of the information or documents obtained except for the court proceedings in the High Court suit. 
Amber reviewed the documents and thought that some of them pointed to serious criminal offences on the part of the defendants. In a breach of their undertakings, Amber made three reports in 2018 to the Ministry of Manpower, the Corrupt Practices Investigation Bureau and the Singapore Police Force, disclosing 10 documents.
Later in 2018, Lee & Lee was approached to act for Amber in relation to reports made to the police and other authorities. Internal correspondence at the law firm showed that Mr de Souza, a partner at Lee & Lee, and his colleagues knew about the breach.
An email sent by Lee & Lee to Amber on Dec 5, 2018, advised the latter to take immediate steps to remedy it.
The charge Mr de Souza faces alleges that he assisted Amber in suppressing evidence when he helped an Amber representative file an affidavit which did not exhibit certain documents that would have revealed Amber's breaches.
In response to queries from CNA, Mr de Souza's lawyers said "there is no question" that their client had acted with "utmost integrity in the conduct of this matter at all times".