commentary Singapore
Commentary: Days of cool weather do not negate climate change's destructive impact
With the cool weather that swept through Singapore, some residents wondered if there is a positive side to climate change. Such thinking is worrying, says an expert from the Earth Observatory of Singapore.
SINGAPORE: A few areas around the world this past few weeks experienced cold weather.
On Sunday (Jan 14), Singapore experienced its coolest weather since 2016. Admiralty and Jurong West recorded a temperature of 21.2 degrees Celsius.
A week before, across the Pacific, parts of the United States and Canada experienced some of the most brutally cold winters, with temperatures falling below -29 degrees Celsius, and wind chill making it feel more like -67 degrees Celsius.
Worryingly, one emerging view was that cold winter spells suggest climate change doesn't exist or isn't a problem.
Even worse, were often heard comments in Singapore by people who believed climate change could be a positive development in tropical countries if it caused a bit of a chill.
These views must be corrected because they're not true. Such misinformation also obscures the work of climate change scientists to discuss what can be done about global warming.
WEATHER VERSUS CLIMATE
The difference between weather and climate is a measure of time. Weather refers to the conditions of the atmosphere over a short period of time, whereas climate refers to how the atmosphere "behaves" over relatively long periods of time.
Put simply, weather is what is happening outside your door right now. For example, today, a thunderstorm is approaching. Climate, on the other hand, is the pattern of weather measured over decades.
When scientists talk about climate, they look at averages of precipitation, temperature, humidity, sunshine, wind velocity, as well as phenomena such as fog, frost, hail storms and other measures of the weather that occur over a long period of time in a particular place.
Winter and the monsoon still bring with them cold weather, but a few cool days in Singapore or the harsh winters in North America do not negate the fact that our planet is getting warmer over the long term.
KINDS OF WEATHER WE SHOULD EXPECT
In fact, world-renowned climate scientist Dr Michael Mann pointed out last week that extreme, harsh winters are precisely the kinds of weather conditions we should expect with climate change. 
Other scientists suggest such events are becoming increasingly rare, with wintertime temperatures actually increasing in the United States.

What we are more certain about is that with climate change, warmer temperatures over oceans bring more precipitation to tropical countries like Singapore and greater snowfall in temperate countries like the US.
The cool weather and thunderstorms that Singapore experienced has been attributed to a monsoon surge in the South China Sea and the surrounding region. 
Singapore experiences between two and four of them each year, mostly between December and March, but no doubt this year's was intense as rainfall levels reached record highs, causing flooding in eastern parts of the island.
In North America, winter weather patterns are a complex interplay between the upper atmosphere conditions over polar regions and mid-latitude conditions over the oceans and on land.
While cold waves still occur somewhere in North America almost every winter, and this year's particularly harsh, recent research has shown that cold outbreaks in North America are getting less frequent over the long term due to global warming.
OUR EARTH IS WARMING
It's more important to focus on the irrefutable fact that our Earth is warming. Earth's average temperature has risen by 0.8 degrees Celsius over the past century, and is projected to rise another 1.5 to 4.5 degrees Celsius over the next hundred years.
The year 2016, with a mean annual temperature of 28.4 degrees Celsius, was Singapore's warmest year on record since 1929.
Last year was the third hottest on record in the United States, only 2012 and 2016 were warmer than 2017.
In fact, the five hottest years on record in the country have been in the last decade, based on 123 years of record-keeping.
The bottom line is while there has been a smattering of days of all-time low temperatures, these pale in comparison to the all-time high temperatures seen in recent years.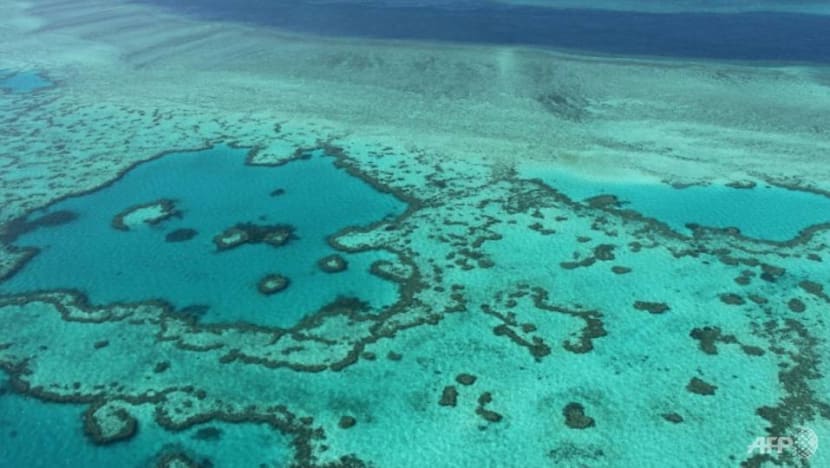 CLEAR EFFECTS OF CLIMATE CHANGE
The evidence showing the effects of climate change is clear. Rising global temperatures have been accompanied by changes in weather and climate. Many places have seen changes in rainfall, resulting in more floods and droughts, as well as more frequent and severe heat waves.
The planet's oceans and glaciers have also experienced some big changes – oceans are warming and becoming more acidic, ice caps are melting and sea levels are rising.
As these and other changes become more pronounced in the coming decades, they will likely present challenges to our society and environment.
For this and many other reasons, it is important to study climate change. Climate change affects people and nature in countless ways, and exacerbates existing threats that already put pressure on the environment.
One major concern is human migration because of the impact of climate change on water and security. News reports in December suggest hundreds of millions, perhaps billions, of people will be exposed to rising sea levels and shifts in extreme weather that will cause mass migrations away from the most vulnerable locations.
Climate change will also have major and unpredictable effects on the world's water systems, including an increase in floods and droughts, possibly causing displacement and conflict.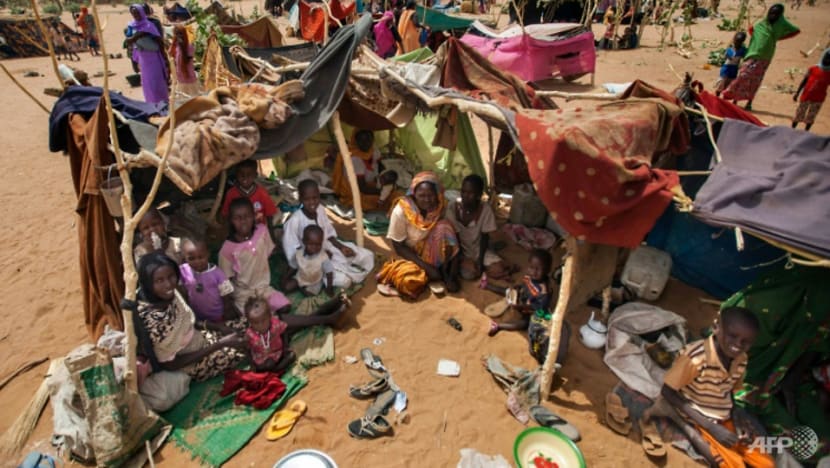 Scientists predict about two-thirds of the Himalyan glaciers will be lost by the end of this century if no efforts are made to prevent climate change. More than 700 million people in India, Bangladesh and Pakistan get their water from rivers that come from these glaciers.
Climate change will also have a significant impact on food availability, accessibility, utilisation and the stability of food systems in many parts of the world. Studies have shown climate change poses a significant risk to local food security, increasing crop failure and the loss of livestock.

If anything, the cooler weather lends greater urgency to climate change initiatives like those under the Paris Agreement. Science may be able to inform policy by forecasting how severe climate change will be.
But until we can shift our economy to greener energy sources and reduce our carbon footprint, global warming will persist, regardless of how cold it feels outside.
Professor Benjamin P Horton is principal investigator at the Earth Observatory of Singapore at Nanyang Technological University.