Digital, green economy cooperation among agreements signed during Malaysia PM Anwar's visit to Singapore
The potential areas of cooperation include cross-border e-payment systems and electric vehicle charging points.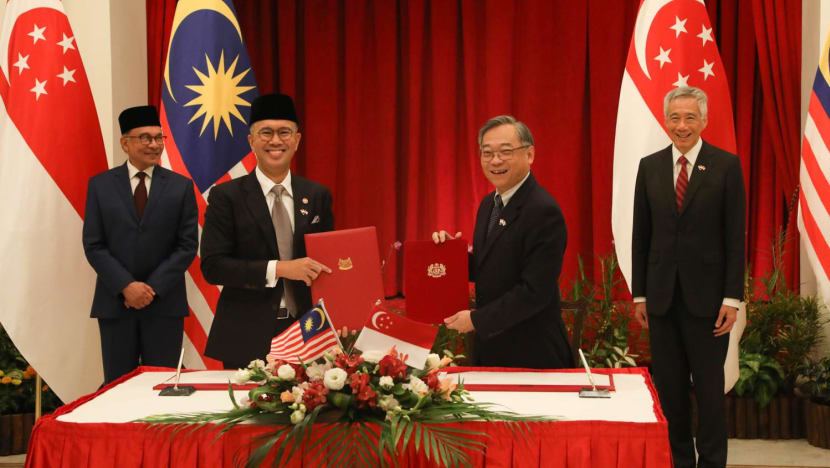 SINGAPORE: Singapore and Malaysia signed three agreements on Monday (Jan 30), covering areas that include digital economy and green economy cooperation. 
The two countries also inked a memorandum of understanding (MOU) that will enable them to cooperate on issues such as personal data protection as well as cybersecurity. The agreement was between the Ministry of Communications and Information (MCI) as well as Malaysia's Ministry of Communications and Digital. 
The framework of cooperation in digital economy covers areas such as trade facilitation, cross-border data flows and electronic payments.
The framework on green economy cooperation will look into the development of new and renewable energy-related technology standards and explore collaboration on electric vehicles and autonomous vehicles standards, among others. 
They were signed between Singapore's Ministry of Trade and Industry (MTI) and Malaysia's Ministry of International Trade and Industry.
The signing of the two frameworks of cooperation, as well as the memorandum of understanding took place as Malaysian Prime Minister Anwar Ibrahim made an official one-day visit to Singapore - his first in his current capacity.
Singapore Prime Minister Lee Hsien Loong and Mr Anwar witnessed the signing of the agreements at the Istana. 
GREEN ECONOMY
Negotiations on the green economy and digital economy framework agreements were concluded in August last year, when Singapore's Trade and Industry Minister Gan Kim Yong met his then-counterpart Azmin Ali in Singapore.
The green economy framework agreement is Malaysia's first green economy agreement signed with any country, MTI said in a factsheet issued on Monday.
It will allow knowledge sharing and business networking for businesses from both countries to learn about sustainable business practices and explore working together.
The two countries will work together on the setting of standards and the deployment of charging points for electric vehicles.
They will also exchange information on low-carbon solutions, including on technical and regulatory issues, and explore joint studies and demonstration projects, particularly in hydrogen and carbon capture, utilisation and storage (CCUS).
Singapore has committed to achieving net zero emissions by 2050, and is currently studying potential CCUS pathways to reduce its carbon emissions.
Malaysia's previous administration said the country aims to be carbon neutral by 2050 at the earliest and pledged to overhaul its energy, transportation as well as land use sectors. 
CCUS can reduce emissions by capturing and converting carbon dioxide in power plants and industrial emissions of power plants into useful products like building materials and reclamation sand.
The two countries will also exchange information on the development of new and renewable energy-related technology standards.
This could support regional decarbonisation, including the possibility of developing common policies and standards for new and renewable energy technologies, MTI said.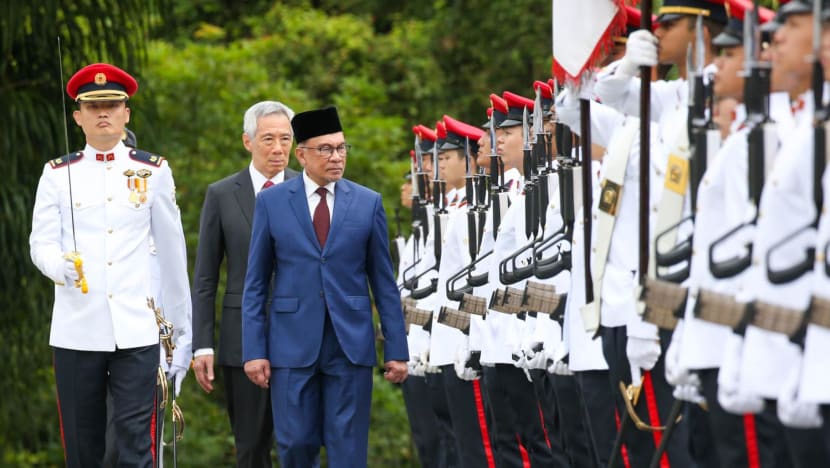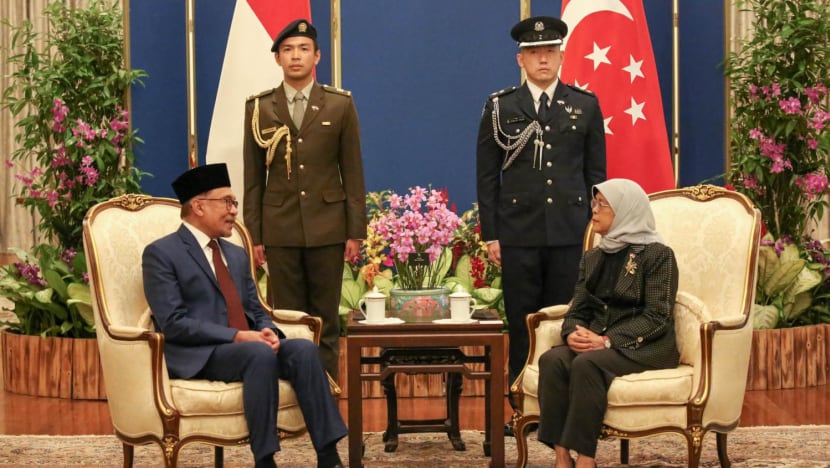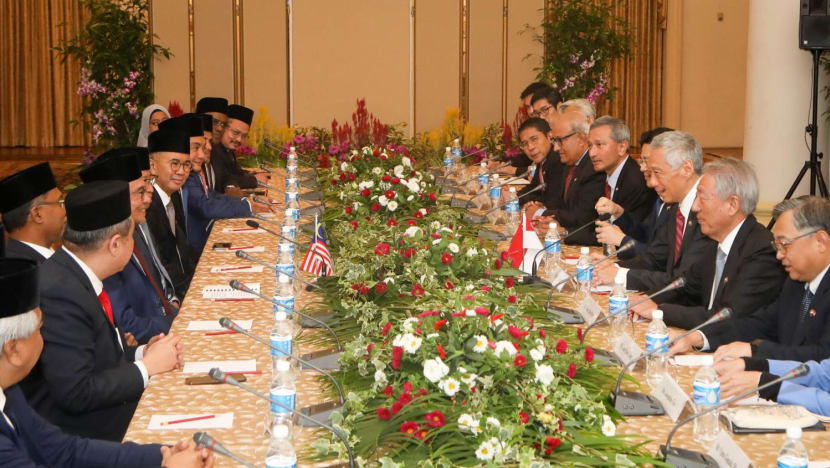 DIGITAL ECONOMY
The digital economy agreement will help unlock growth opportunities and benefit both countries' businesses, workers and communities, MTI said, adding that it will go beyond what is in the Comprehensive and Progressive Agreement for Trans-Pacific Partnership and the Regional Comprehensive Economic Partnership. 
Singapore and Malaysia are both signatories to those existing agreements. 
MTI on Monday said the new digital economy agreement could serve as a "pathfinder" for digital economy cooperation within the Association of Southeast Asian Nations (ASEAN).
The agreement will support the development of efficient, safe and secure cross-border e-payments systems, working towards an ASEAN network of linked, real-time payment systems.
Singapore's PayNow and Malaysia's DuitNow e-payment systems are currently being linked, allowing customers of participating financial institutions to make real-time funds transfers between the two countries using mobile numbers.
The agreement will also help both countries develop and interoperate their respective digital identity regimes for both people and businesses, and covers efforts to support the development of an ASEAN Unique Business Identification Number (UBIN).
This includes a possible bilateral pilot on corporate digital identities, as a proof-of-concept for the UBIN system, MTI said.
The countries will also collaborate in mutually beneficial programmes that facilitate investments in digitalisation, including in partnership with private sector stakeholders.
PERSONAL DATA PROTECTION
The MOU on personal data protection, cybersecurity and digital economy will allow knowledge sharing in areas like data protection policies and cross-border data flows, Singapore's MCI said on Monday.
It will also address "common cybersecurity threats and emerging technologies" like artificial intelligence and distributed ledger technology, MCI said.
The latter refers to the blockchain, or a type of database that is decentralised in nature, eliminating the need for an intermediary to process, validate or authenticate transactions.
In a statement issued on Monday, Singapore's Ministry of Foreign Affairs (MFA) said that the signing of the three agreements "will deepen the cooperation between Singapore and Malaysia in harnessing technology to improve the lives of our two peoples".
"NO ISSUES SHOULD BE LEFT UNRESOLVED": ANWAR
In a toast speech at a lunch held after the signing of the agreements, Mr Lee said that the Singapore-Malaysia partnership has stood, even during the COVID-19 pandemic.
During that time, ministers and officials from both countries kept in close contact to exchange notes, support one another and to coordinate plans, he recounted.
"Even as supply chains all across the world were disrupted, people and goods continued to flow safely and smoothly between Malaysia and Singapore," said Mr Lee.
He added that now that the borders between both countries are fully reopened, people are able to visit freely and business can operate with greater predictability.
Mr Lee noted that travel between Singapore and Malaysia "will be even easier" once the Johor Bahru Singapore Rapid Transit System (RTS) Link is completed in 2026.
Mr Lee added that the two leaders had a "fruitful discussion" on how both countries can make progress on outstanding bilateral issues.
"As close friends and neighbours, the destinies of Singapore and Malaysia are intertwined. When we work constructively together, we produce win-win outcomes with tangible benefits for our peoples and businesses. I am confident that with Prime Minister Anwar's support, Singapore-Malaysia relations can reach greater heights," said Mr Lee.
On his part, Mr Anwar said: "The discussions were meaningful, not normal diplomatic cliches, they were of course more contentious outstanding issues.
"And I'm glad to say that both of us feel that bilateral relations must be enhanced. No issues should be left unresolved. We should try and do our utmost to enhance this relationship and work together for the benefit of both countries."
He added: "I'm also pleased that President Halimah will be visiting Malaysia soon, and this is a clear signal that the bilateral relations are vibrant," he said.
During his visit to Singapore, Mr Anwar was accompanied by his wife, Dr Wan Azizah Wan Ismail, as well as a number of federal ministers as well as Johor's chief minister Onn Hafiz Ghazi.
The prime minister and his wife also had an orchid hybrid named in their honour during the visit before Mr Anwar called on President Halimah and met with Mr Lee. He will also engage the Malaysian community here.