National registry of exercise professionals to be launched next month
From April next year, government agencies who work with a "sizeable number" of exercise professionals will only hire those in the national registry.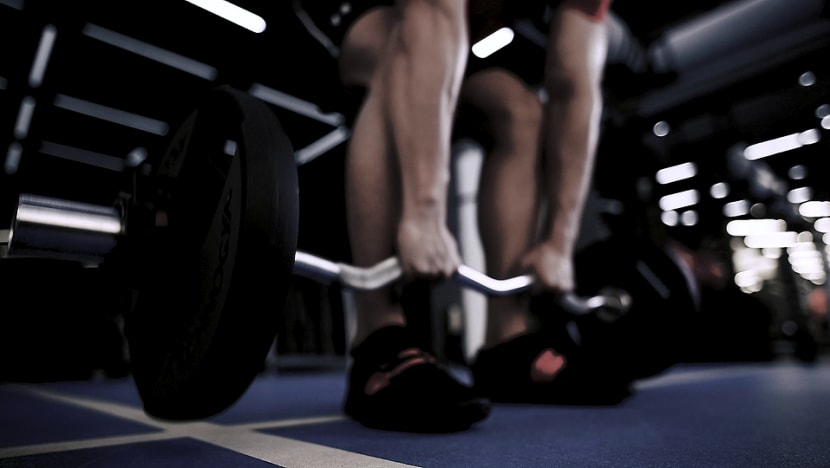 SINGAPORE: A registry of exercise professionals will be set up in a bid to raise standards in the fitness industry. 
The National Registry of Exercise Professionals (NREP) will be launched next month to help "professionalise" the sector, Senior Parliamentary Secretary for Culture, Community and Youth Eric Chua said on Monday (Mar 6).
From April next year, government agencies who work with a "sizeable number" of exercise professionals will only hire those who are registered.
"This will ensure a certain level and consistency of qualifications amongst all exercise professionals who conduct programmes that are run by government agencies for the public," Mr Chua said during his ministry's Committee of Supply debate.
Registering is not mandatory, but all exercise professionals are strongly encouraged to do so, the Ministry of Culture, Community and Youth said separately.
Members of the public will have access to the registry so that they can make more "informed decisions" and have "greater assurance" when working with accredited exercise professionals, the ministry added.
Those who register between April 2023 and March 2024 will get free membership with the National Instructors and Coaches Association in the first year.
As members of the association, they can receive benefits that include mediation support for workplace disputes, funding to defray essential training course fees as well as business networking and resources.
To register under the NREP, exercise professionals must have the following:
Standard first aid with AED and CPR certification
Code of ethics acknowledgement
Relevant fitness or exercise accreditations
The accreditation framework will be strengthened in a later phase of the registry, Mr Chua said.
Details of the requirement for a Basic Exercise Science certification and continuous education framework will be released by SportSG in due course, he added.
"Through the NREP, we hope that exercise professionals will be equipped with relevant accreditations to raise the overall quality and safety standards of the fitness industry," Mr Chua said.
KALLANG ALIVE PRECINCT
Speaking in Parliament earlier in the day, Minister for Culture, Community and Youth Edwin Tong said that developments in the larger Kallang Alive precinct are "on track", with the Kallang Football Hub and Kallang Tennis Centre slated to be completed this year.
There will be seven indoor courts and 12 outdoor courts at the Kallang Tennis Centre, as well as four sheltered pitches and three outdoor pitches for 11-a-side football and futsal at the Kallang Football Hub, said MCCY.
"With these developments, we will move towards using more of the whole Kallang Alive Precinct in synergy to offer a greater array of international sporting events, alongside local programming," said Mr Tong.
"For instance, we can combine the facilities at the OCBC Arena, the Singapore Indoor Stadium and the new Kallang Tennis Centre, and be able to confidently bring in a marquee sporting events such as, for example, an ATP1000 sporting event. In parallel, Singaporeans in the community can try out the sport at the community level."
This creates a "whole ecosystem" of sports, all integrated with the other upcoming lifestyle and entertainment offerings, said the minister.
The Kallang Alive development was announced by SportSG in 2019 as a mixed-use lifestyle destination where people can take part in community sports activities and watch entertainment and sporting action. 
Mr Tong added that national sports associations continue to be prioritised in the booking of the Singapore Sports Hub and ActiveSG facilities for national team training sessions.
With the Government now in control of Sports Hub facilities, it allows for better optimisation across various uses, he said.
SportSG took over ownership and management of the Sports Hub in December.