Singapore firms are gradually expanding their presence in Africa
Drawn by the continent's US$3 trillion market, more are setting up shop in countries such as Uganda, Tanzania and South Africa.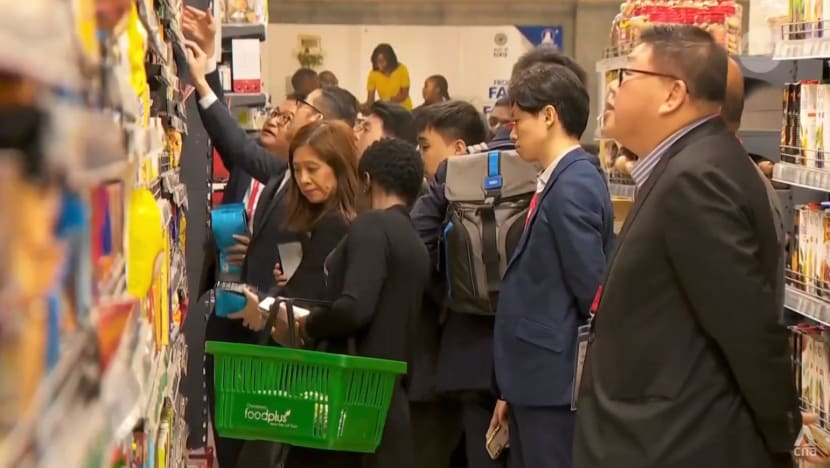 KENYA: Singapore companies that have successfully expanded into other parts of Southeast Asia will potentially do well in Africa, as both regions are developing rapidly and have similar needs, said Enterprise Singapore (EnterpriseSG).
This comes as Singaporean businesses look to expand beyond the immediate region and into Africa.
Drawn by the continent's US$3 trillion market, more are setting up shop in countries such as Uganda, Tanzania and South Africa.
Mr Rahul Ghosh, director of Middle East & Africa at EnterpriseSG, said: "Companies from Singapore, where their expertise is in areas such as sustainable city planning, green building solutions, clean energy, water, wastewater treatment, electric mobility and so on, these are companies that will find a good and real market that they can easily get into."
EXPANDING INTO AFRICA
Singapore companies have been gradually expanding their presence in Africa in recent years. 
There are now about 100 companies operating in 40 African countries. Some have done so for more than 20 years.
Singapore kitchen appliances brand Newmatic, for instance, is helping Kenyans furnish their kitchens.
The construction boom in East Africa has helped it expand quickly over the last eight years. The brand now has seven showrooms and about 50 employees across the country. 
It has also expanded to neighbouring Uganda and Tanzania during the COVID-19 pandemic, as people spent more time at home.
"Looking at their homes, they're thinking about how to upgrade their kitchen, and improve their homes. So that results in them buying more of our products," said Mr Dave Choy, director of Newmatic. 
"Also, the competition in the market during the (pandemic), most of them shut down because they had difficulties with supply chains. Most of them were supplied from Europe, so they had difficulties in the supply chain, whereas we were supplied from Asia. 
"So we were very lucky. In fact, we grew several folds during the three years of the pandemic."
SHARING A SLICE OF THE AFRICAN PIE
Cleaning technology firm Speco, which has been networking with businesses there, said it has seen enthusiasm for its product, which sanitises an area within minutes and also repels mosquitoes. 
"Technology is new to them. Prices are still quite okay, they are able to afford our segment of pricing and they see a potential," said Mr Benjamin Chua, founder and chief executive officer of Speco. 
"So over these past five days of conversations, we have established quite a number of leads, hopefully qualified ones that can help us to expand our footprint into this side of the world."
However, luxury goods dealer GMT Investcorp, which has been in South Africa for nearly three decades, said security issues remain.
"Singapore is an extremely safe country. There are not many countries in the world like Singapore," said Ms Christina Tan, chief executive officer of the firm. 
Advising new businesses venturing into the region, she added: "You may be hearing a lot of things you've never heard of in Singapore, so be ready for it. That's why I think to come here, you need to have some guts."
To manage such risks, newer companies are working together to help each other look out for blind spots and ultimately share a slice of the African pie.