Five on Friday: 5 alternatives to Daiso for bargain hunters
In our weekly, light-hearted take on what's been making the headlines, Kurt Ganapathy trawls some bargain alternatives to help you save some extra cash.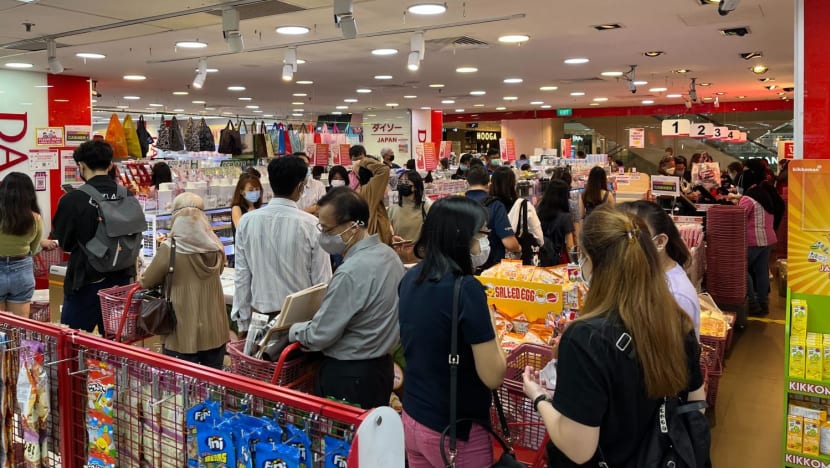 SINGAPORE: The news that Daiso would implement a 15-tier pricing system sent shockwaves through the bargain-hunting community in Singapore, with the loss of flat S$2 price tags reverberating from Downtown East to J Cube.
As a result of a steady rise in costs associated with raw material and logistics, the retail chain introduced the new system with prices ranging from S$2.14 to S$25.47 on May 1.
Queues of course started forming at outlets around the country before the price hike.
So if you need a change of scenery, here are five other places where you can also get your bargain fix: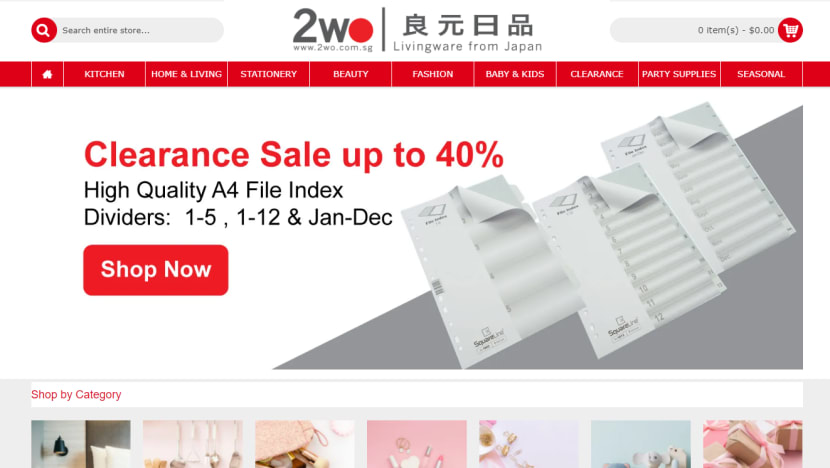 2wo
The S$2 way of life is still very much alive and well at 2wo, an online shop that sells household items from Japan.
We spy pet accessories, tableware and all the files, folders and felt pouches you need to organise your life.
There's also a snow globe with printed koi fish if you are into that. 
With group size limits now a thing of the past, you can also count on them for party essentials like number-shaped balloons and those classic conical hats.
For the ultimate bargains, be sure to head to their clearance section. It's currently mostly occupied by Christmas decor, but hey, we're already almost halfway to the next one.
OneDollarOnly.com.sg
Despite their name, not all items sold by OneDollarOnly.com.sg are, in fact, S$1 only.
They do, however, have a massive range of products that hew quite closely to that figure, with some priced at S$0.50 and many others at S$1.50.
Their thousands of items are split into a few verticals including "corporate gifts" (National Day-themed sticky notes, anyone?), "games and toys" (time to get your yoyo and chapteh skills back on track), and "graduation gifts" (yes, there are plenty of teddy bears to be found in this category).
If you're looking for small trinkets to entertain your kids or have goodie bags to put together, this might be a good place to start hunting.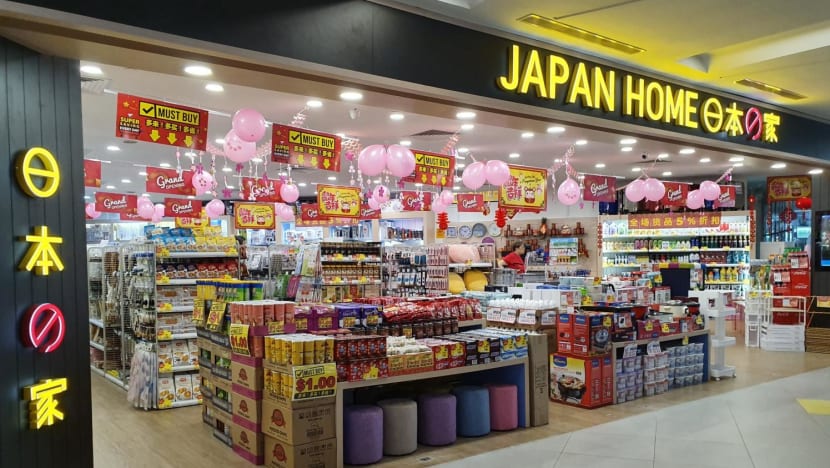 Japan Home
If you don't want to stray too far from the Japan theme, then Japan Home is another alternative, with more than 45 stores around the country.
This is helpful for those who still want to touch and feel each product before paying for them.
From storage solutions to sink plugs and air fresheners to canned mini abalone starting from S$14.80, they've got you covered.
And there are plenty of snacks, household items and bathroom supplies at or under that all-important S$2 mark.
If you need some retail inspiration or a helpful reminder about what you might be lacking around the house, just click on their "under S$20" section, and you'll be on your way.
ValuDollar
"Fire sale! Everything must go!"
"Clearance Sale!"
These bright yellow, in-your-face signs have become synonymous with the ValuDollar brand all over the country.
With dozens of stores in downtown malls, heartland nooks and everything in between, the name ValuDollar/Valu$ barely needs any introduction.
From neatly arranged bottles of shampoo to snacks that will bring back those childhood memories, ValuDollar's product list runs the gamut of household goods and pandemic essentials.
A retail arm of Radha Exports (who also run the ABC value stores), most of the products sold at these shops are a fraction of the price you'll get in supermarkets.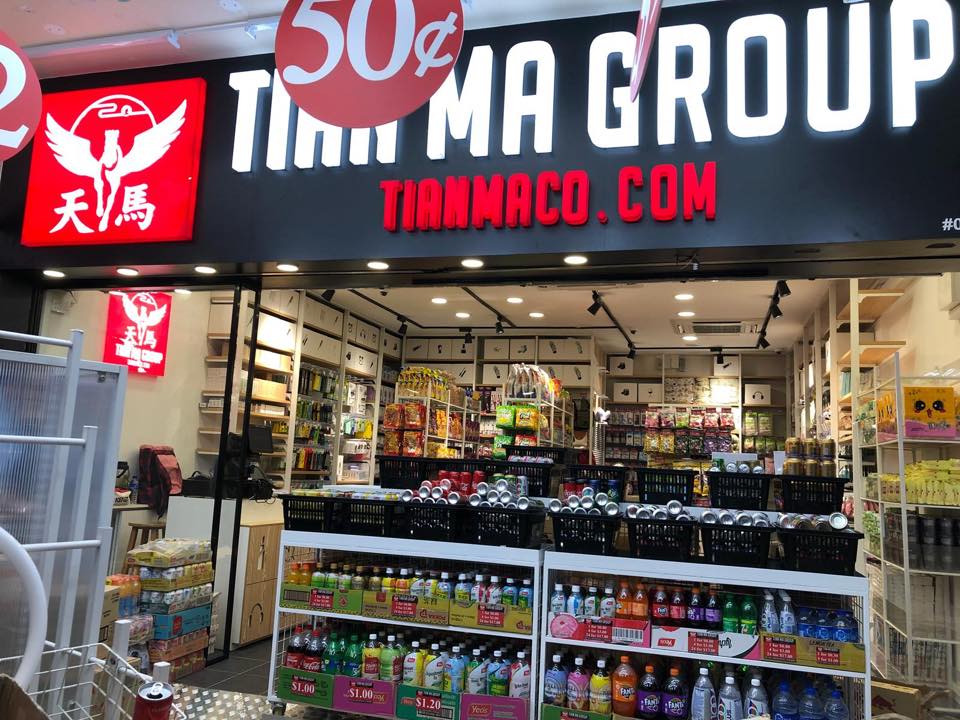 Tian Ma Group
Know what you want and planning to buy in bulk? Tian Ma Group's bundle promos are exactly what you're looking for.
Beverages go for less than S$0.50 per 330ml bottle if you buy them by the carton, while 20-packs of anti-bacterial wet wipes will take you wherever you want to go with peace of mind for less than S$10.
And if you're ready to get back into the karaoke circuit but feel like you need to practise with a bit of singing in front the mirror first, they also have wireless microphones on sale for under S$20. 
You can choose to buy them online or visit one of 16 stores islandwide.