Five on Friday: 5 weird things people have tried to slip past airport security
In CNA's regular look at what hit the headlines during the week, Five on Friday uncovers some items you may not want to pack in your luggage.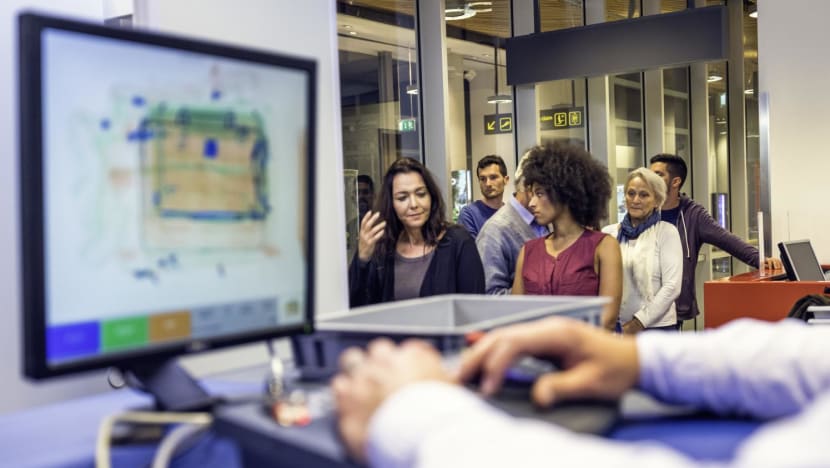 SINGAPORE: The plight of a young woman who was slapped with a hefty fine for bringing a Subway sandwich into Australia made news around the world this week – and had people talking about their own brushes with customs and airport security.
Jessica Lee had purchased the sandwich at Singapore's Changi Airport on her way back to Perth from Europe. But she forgot to declare it and the six-inch sanger cost her A$2,664 (about US$1,850) – a penalty that Subway eventually helped her out with.
While her blunder could be chalked off as an honest mistake, not every traveller waylaid by airport authorities has had such a simple explanation for what's in their bag. 
Here are five bizarre and strange things people have been caught with at airports around the world:
A SKELETON IN MY BAG
While travelling seemed like an unlikely prospect for most people back in August 2020, one 74-year-old Armenian woman managed to jet off from Greece to her native land with her husband in tow.
The only problem? He had been dead for about 12 years.
DW reported that the woman was detained in Munich after airport officials found human remains in a wooden box in her luggage.
Upon interrogation, the woman revealed that she was attempting to bring her husband's bones back to Armenia via Munich and Kyiv to be laid to rest. He had died in Greece in 2008 and was initially buried there.
German authorities eventually determined that the transfer of the man's remains was lawful, and the woman was allowed to continue with her journey.
COW DUNG CAKES ANYONE?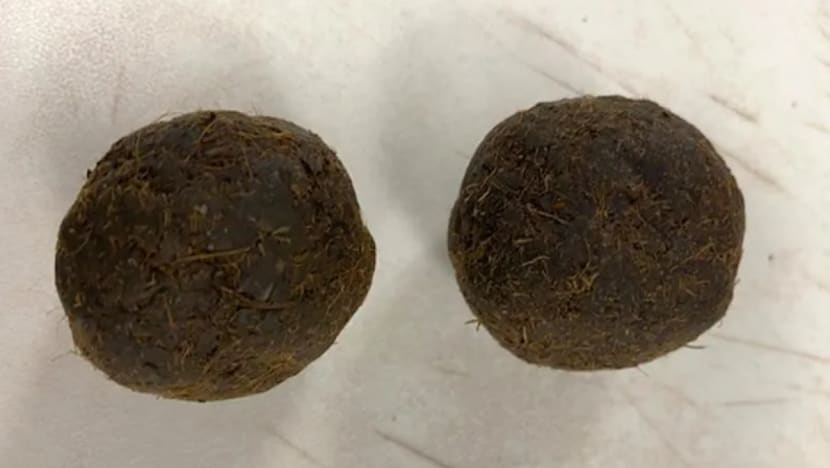 United States Customs and Border Protection (CBP) agents at Washington's Dulles International Airport would probably have been happy to deal with a sandwich back in April 2021, but instead they had to handle cakes – cow dung cakes to be exact.
"That is not a typo," CBP said in a media release at the time.
"CBP agriculture specialists found two cow dung cakes in a suitcase that was left behind after passengers from an Air India flight cleared CBP's inspection station on Apr 4."
The agency even went on to explain why someone might have brought the dung with them – and why it was a hazard.
"Cow dung is reported to be a vital energy and cooking source in some parts of the world. Cow dung has also been reportedly used as a skin detoxifier, an antimicrobial and as a fertiliser," CBP said.
"Despite these alleged benefits, cow dung from India is prohibited due to the potential introduction of foot and mouth disease."
The offending cakes were eventually destroyed.
490 SERVINGS OF BALUT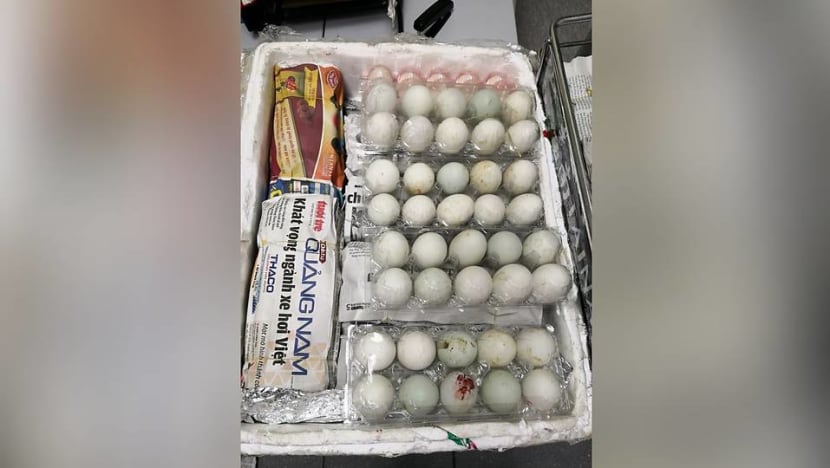 An item on the bucket list of many an adventurous eater, balut is – fortunately or unfortunately – not available in Singapore.
One woman's attempt to change that resulted in a S$7,000 fine in September 2018.
Le Thi Ung, 63, was caught at Changi Airport with 490 embryonated duck eggs, which were packed in two styrofoam boxes.
The duck eggs, weighing a total of 78.4kg, had been purchased from a wet market in Vietnam.
Her actions meant that she ran afoul of the Wholesome Meat and Fish Act.
"The import of food, including meat and eggs, and their products, are regulated for animal health and food safety reasons," the authorities said at the time.
"Meat and eggs, and their products, can only be imported from accredited sources in approved countries that comply with Singapore's food safety standards and requirements."
Anyone found guilty of illegally importing meat products from unapproved sources could face a fine of up to S$50,000 and a jail term of up to two years for their first conviction. Repeat offenders face a maximum fine of S$100,000 and up to three years' jail.
94KG OF DRIED CATERPILLARS
Travellers typically fret over whether to pay for extra luggage to cart home that additional holiday shopping.
But one man who travelled to the United Kingdom from Burkina Faso in February 2013 had a monumental 94kg with him.
And that was just in dried caterpillars. 
UK Border Force officers detected tens of thousands of the shrink-wrapped bugs in the man's luggage at London's Gatwick Airport after he arrived from West Africa by way of Istanbul.
The 22-year-old claimed that they were for personal consumption as food.
He escaped with a warning, and the caterpillars were seized and sent off to be destroyed.
"This was an unusual seizure, but the vigilance of our officers has stopped these dried insects from entering the UK, and possibly posing a risk to our food chain," an official said at the time.
"I would warn travellers not to attempt to bring any products of animal origin into the UK without a permit, as they may not have been inspected to appropriate standards and may contain diseases."
200 LIVE TARANTULAS
A magnet or a keychain would usually suffice for most travellers when it comes to souvenirs, but that simply wasn't enough for one German couple to remember their holiday in Peru back in 2012.
According to AFP, the pair were caught at Amsterdam's Schiphol airport with 200 live tarantulas along with grasshoppers, crickets and millipedes.
The creepy-crawlies were transported in plastic containers and tubes hidden amongst the couples' clothes and shoes.
A criminal case was opened against the couple, while their unconventional keepsakes were handed over to animal welfare authorities.