Five on Friday: 5 ways to keep your cool in the blistering heat
In our weekly, light-hearted take on what's been making the headlines, Ng Hong Siang looks at how we can win the battle against the heat.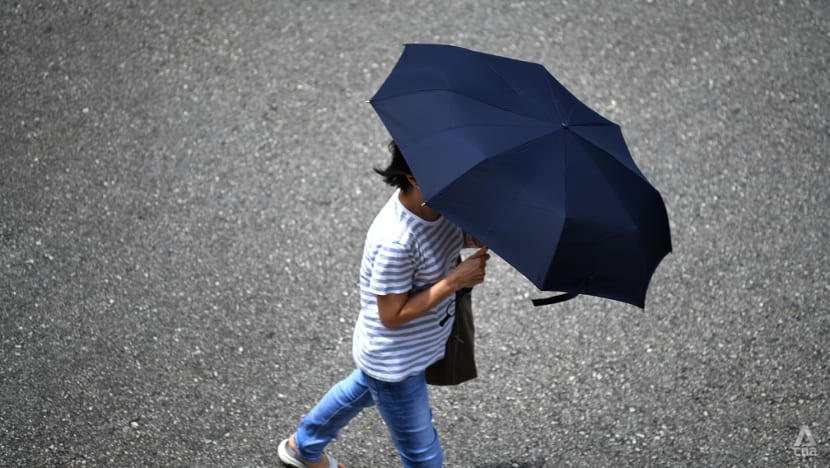 SINGAPORE: It's not a heatwave, but it's been pretty hot lately.
Earlier this month, we survived the hottest May day in Singapore's history. A scorching 36.7 degrees Celsius was recorded at Admiralty on May 13, surpassing previous highs reached in 2010 and 2016.
According to the Meteorological Service Singapore, warm and dry conditions are also expected for the rest of May, with daily maximum temperatures hovering around 34 and 35 degrees Celsius.
For those who are looking for respite when the mercury rises, here are five way to keep your cool ... if only for a moment.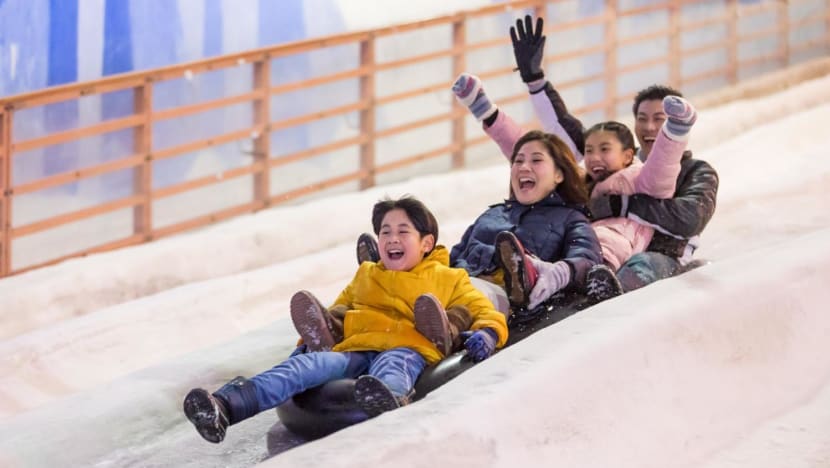 SNOWING IN THE TROPICS
Despite being some Singaporeans' first point of contact with snow and lower temperatures in a tropical country, the fact that Snow City is still open, fascinates me.
In fact, it has been in operation for more than two decades, and will be celebrating its 22nd birthday on Jun 3.
Here at Singapore's first indoor snow centre, you can slide down a block of ice and get on the sub-zero bumper car rides.
It's as genuine an experience as a mirage of an oasis in a desert. 
And don't mind the detractors saying it's fake snow; they've got it wrong. The ice and snow is real - just as long as you manage your expectations. 
Remember to book your tickets online in advance, as some online reviews have mentioned being turned away due to visitor capacity.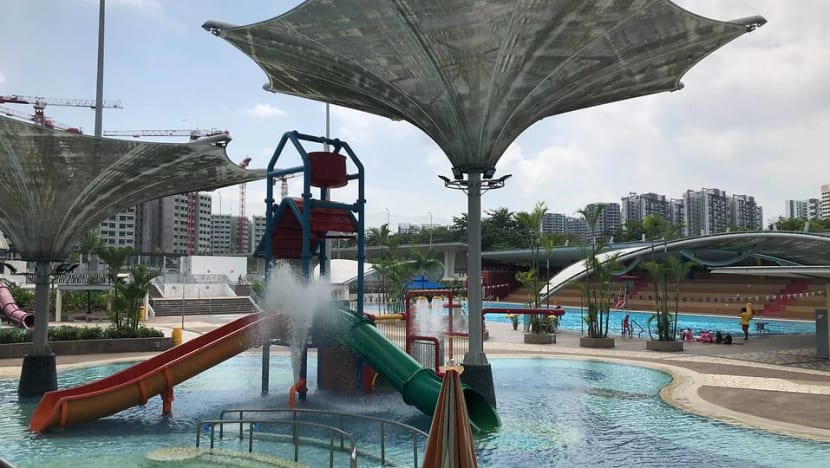 LET'S GET WET
If you're unconvinced by Snow City, may I interest you in its less-solidified cousin?
There are water attractions aplenty in Singapore. From Wild Wild Wet to Adventure Cove Waterpark and heartland locations like the Jurong East and Sengkang swimming complexes, you're never too far away from a massive water slide.
Thrill seekers who enjoy standing on water can also check out surfing at Kallang Wave Mall's Splash-N-Surf or wakeboard at Singapore Wake Park in East Coast Park.
Just don't bring your newly acquired wakeboarding skills to a non-wakeboarding friendly park.
YOUR TRADITIONAL ICE CREAM UNCLE
Bread, wafer, cone, cup
The uncle's got you covered
Potong red bean - Win!
Most Singaporeans will tell you that growing up, a visit to the neighbourhood ice cream man is often the highlight of a hot, sleepy afternoon. 
You won't find 70% dark chocolate, vegan, non-GMO options here. The flavours are instead nostalgic - sweet corn, attap chee and plain vanilla, to name a few. 
And the fun is in trying to finish the ice cream before it melts in your hand. 
What's your favourite memory? 
STAY UNDERGROUND
You could also be a Minotaur and wander about the labyrinth of interconnected shopping malls on Orchard Road.
Singapore's subterranean network is vast, air-conditioned (very important) and still expanding.
And there's no place that is more apparent than the Orchard Road underground shopping mall network that can bring you from Orchard MRT station to ION Orchard, Wisma Atria, Ngee Ann City, Wheelock Place and TANGS without ever seeing a wink of daylight. 
Transiting between these malls is also simpler now with the easing of TraceTogether and SafeEntry measures last month.
SPEND TIME IN NATURE'S EMBRACE
While the term "concrete jungle" has been used to describe Singapore's cityscape, efforts have been made in recent years to weave in greenery into its buildings and skyline.
The cooling effect of green infrastructure is well-documented, and so is the calming effect of green spaces.
Hiking in nature became a national past-time during the COVID-19 pandemic. Green corridors linking various parks in Singapore drew throngs of crowds desperate for some fresh air. 
Doing things in a green space can do wonders for your mood, as long as you stay hydrated. That can be a game of football or just a leisurely stroll in the park.
In short: Touch grass. It's good for you.