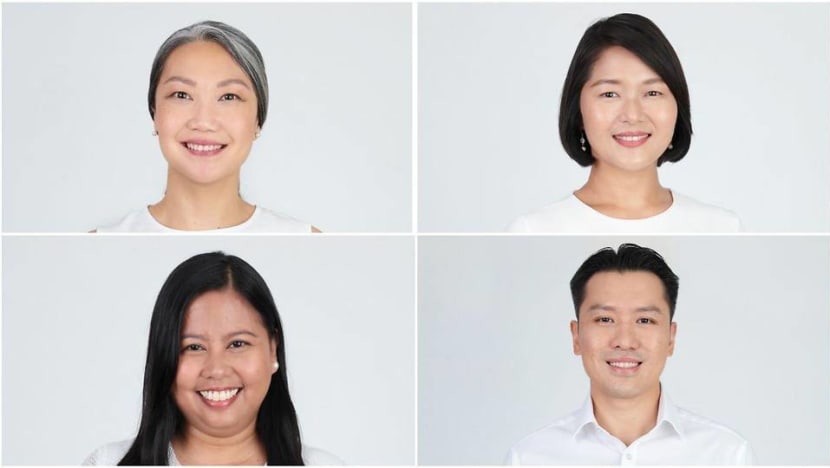 SINGAPORE: The People's Action Party (PAP) on Friday (Jun 26) introduced the final four of 27 new prospective candidates for the upcoming General Election, including the founder of a social enterprise helping women and a former Air Force fighter pilot.
There are 93 seats up for grabs at the polls on Jul 10. The PAP introduced 24 new faces ahead of the 2015 election, which had 89 seats.
The four prospective candidates were introduced by Minister for Trade and Industry Chan Chun Sing, who is also the PAP's second assistant secretary-general. 
Mr Chan said the party hopes to bring people from different walks of life to speak up and represent the interests of all Singaporeans.
"What unites all of them is this passion to serve Singapore to not only help fellow Singaporeans overcome challenges today, but take Singapore forward to the next lap and distinguish ourselves from the rest of the competitors," he told reporters at a press conference.
When asked to respond to concerns that many of the new prospective candidates are former civil servants, lawyers, doctors and former military personnel, Mr Chan said that it was more important to consider the entire slate of 93 candidates PAP will field.
"We have people from the business sector, social sector and public service sector. So I think we have covered the various sectors," he said.
Mr Chan also said that it was important not to "pigeonhole people" according to their professions.
"Each and every one of them has a personality that deserves us to get to know them better, rather than to pigeonhole them into any particular profession or any particular character, just because they are from a certain backdrop."
Mr Chan was also asked about the lack of prospective Indian candidates.
He responded by saying that the PAP had nine Indian candidates who served in the previous term of government, six of whom were officeholders.
"So the quality of our Indian candidates is very high," he said. "We are confident that as a slate, our representation of the Indian community is above national average."
During the press conference, Mr Chan also paid tribute to the Workers' Party's former chief Low Thia Khiang, who will not be running in the upcoming election.
"We thank Mr Low for his many years of service to the Workers' Party and also to Singapore," he added. "I hope all of us work together to take Singapore forward as a nation."
Mr Chan said the PAP will introduce its manifesto on Saturday before it reveals its full constituency teams over the next few days.
MARIAM JAAFAR
Ms Mariam Jaafar, 43, is partner and managing director (Singapore) of the Boston Consulting Group, and has been spotted walking in Sembawang GRC's Woodlands ward with its former Member of Parliament (MP) Amrin Amin.
She believes that education is a great leveller, highlighting that the best investment of a country is in its people. This includes early childhood education, skills retraining and matching people with jobs. 
"I'm here because I want to give back," she said. "I've thought about it and concluded that politics is the unique platform where I can make a difference to the lives of many."
However, Ms Mariam acknowledged that upward mobility may be out of reach for some, with COVID-19 further exposing the "cracks and divisions" within society.
She stressed the importance of empathy, adding: "It's really important that we actually go out there and actively reach out, understand how policies and schemes really land on the ground for the people that they are meant to benefit, and then give robust feedback to agencies as well as policymakers."
Responding to a question on issues about Malay women that may not be raised, Ms Mariam noted two issues: financial security for women, especially for stay-at-home mothers, and the need for more role models for youths.
HUANG WEI ZHONG SHAWN
Mr Shawn Huang, 38, is a director of enterprise development at Temasek International. He has been a community volunteer in the Taman Jurong constituency.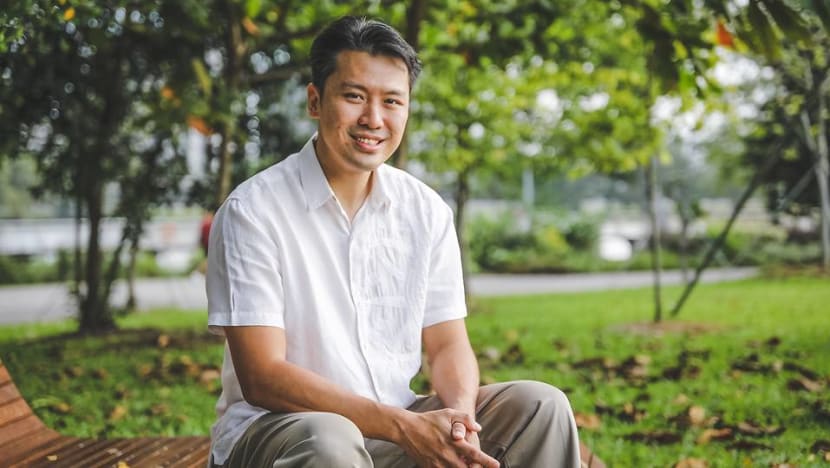 The former fighter pilot with the Republic of Singapore Air Force mentors children from low-income homes and former prison inmates. As chairman of the community arts and culture club, he helped residents access arts and culture activities in the community.
"We have to do more to enable all families to live a dignified life, to have confidence in themselves and confidence in the future, to build capacity to love themselves, and in turn, of other," he said.
He believes that digitisation, technology and access to knowledge is the "greatest leveller for social mobility" and the best way to ensure social mobility.
CARRIE TAN HUIMIN
Ms Carrie Tan, 38, is the founder of Daughters of Tomorrow, a social enterprise supporting underprivileged women in Singapore. She has been spotted with Law and Home Affairs Minister K Shanmugam and other former Nee Soon GRC MPs.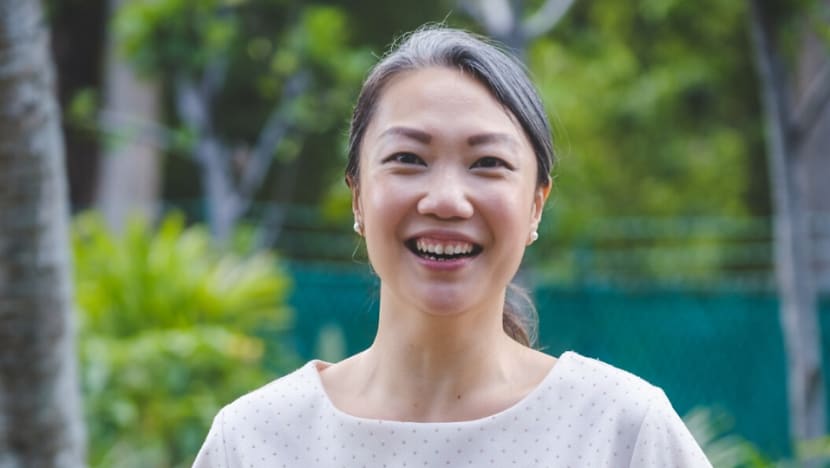 Her focus areas include the low-income, workers and the "sandwich generation" which she said bears the brunt of caregiving in Singapore's rapidly ageing society.
She also said wage levels in Singapore are unsustainable for those who work in blue-collar sectors, and would like to explore how to better support these families.
Ms Tan said she is "critical" of wage and financial assistance policies, and joining politics would allow her to enhance government policies with a "different perspective" and "more diversity".
"I hope that we can bridge the gap between those who are more under-served and under-represented so that the voices and the challenges can be heard," she said, adding that she hopes to "create a space for people's feelings to be valued and acknowledged".
She also hopes to "increase (the Government's) attention" to how they communicate with the public and communicate policies to Singaporeans.
CHAN HUI YUH
Ms Chan Hui Yuh, 44, is marketing director of Jingslink Marketing. In 2015, she became an adviser to the PAP's Aljunied grassroots organisations and is branch chairman of Aljunied's Serangoon division. She has been volunteering in the community since 2000.
She wants to focus on the elderly, and how seniors can age well while staying engaged in retirement. Ms Chan also said she hopes to explore issues related to women, such as childcare, employment and caregiver issues.
"I feel the Government must continue to listen and find new ways to meet the needs and aspirations of Singapore. I look forward to be able to help make the process, the system friendlier and easier for our citizens and businesses to get help to fulfil their daily needs, dreams and hopes," she said, adding that politics would be an extension of her community work.
PAP CANDIDATES IN ALJUNIED AND HOUGANG?
Mr Chan confirmed that the PAP branch chairmen who have been serving in Aljunied GRC and Hougang SMC will also run in the coming election. This includes Aljunied's Victor Lye, Chua Eng Leong and Shamsul Kamar, as well as Hougang's Lee Hong Chuang.
WP on Thursday announced that former Hougang MP Png Eng Huat will not contest in the election next month.
While Mr Chan said voters will have many parties and candidates to choose from, he hopes "all of us can be united in this goal to want to serve Singapore".
"The purpose of joining politics must be to serve the people and to serve Singapore, regardless of which party you may come from," he added.
"And we must have people with good ideas, good ability to execute, unite the people to take Singapore forward."
Download our app or subscribe to our Telegram channel for the latest updates: https://cna.asia/telegram