commentary Singapore
Commentary: Regulators need a fresh approach to the Grab-Uber merger
In approaching the Grab-Uber merger, authorities need to shift gears, says Crucial Perspective's CEO.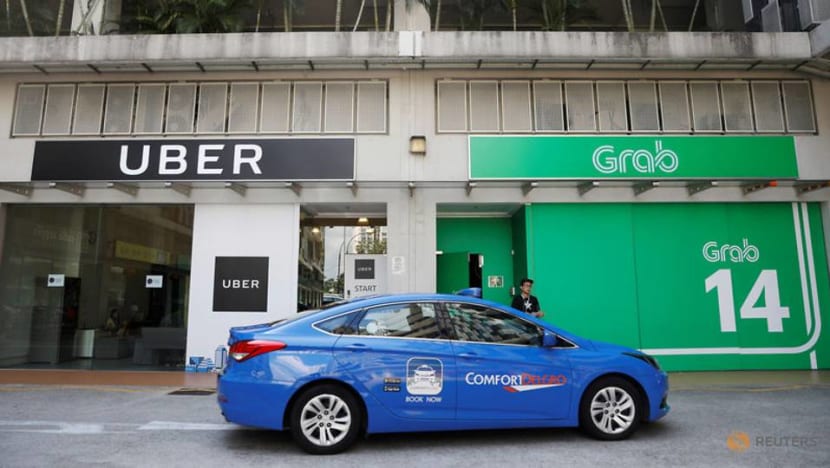 SINGAPORE: Two major events in as many weeks have jolted Singaporeans into realising they are truly vulnerable to the machinations of the ride-hailing giants.
The first event being Grab's acquisition of Uber's Southeast Asian operations that panicked millions of commuters and drivers across the region into a frenzy about whether Grab would abuse its now dominant market position.
The second event was Grab's app outage in Singapore on Tuesday (Apr 3) that felt almost as disruptive as an MRT breakdown, with commuters shocked by Uber fares spiking as much as four times in some areas, and countless Grab drivers frustrated with lost earnings.
Grab experienced another outage for the second time in the same week on Friday (Apr 6).
Suddenly, the date Uber has announced its app will stop working in Singapore (Apr 15) began to feel much more ominous.
SWIFT INTERVENTION, BUT MEASURES LIMITED
To the credit of the Competition and Consumer Commission of Singapore (CCCS), it acted within days and was the first Southeast Asian regulator to start investigations into the Grab-Uber merger and propose interim measures to preserve competition in the ride-hailing industry.
The CCCS is giving Grab and Uber the chance to defend themselves before it decides on the deal. For most industries, this approach seems well-balanced and effective but when facts are self-evident, the regulator should be able to take action immediately.
Even within the freewheeling tech industry, ride-hailing companies are regarded as mavericks. Its most infamous ambassador, Uber is both greatly admired and reviled. That quality was on full display when the Grab-Uber merger was announced.
News reports highlight that Uber staff were given two hours to leave, a move executed by Uber with such speed and single-mindedness that it somehow forgot to give the contact details of its employees to Grab. Uber seemed happy to leave Southeast Asia and dismantle operations as soon as possible for a 27.5 per cent stake in Grab, a company valued at over US$6.5 billion (US$8.6 billion).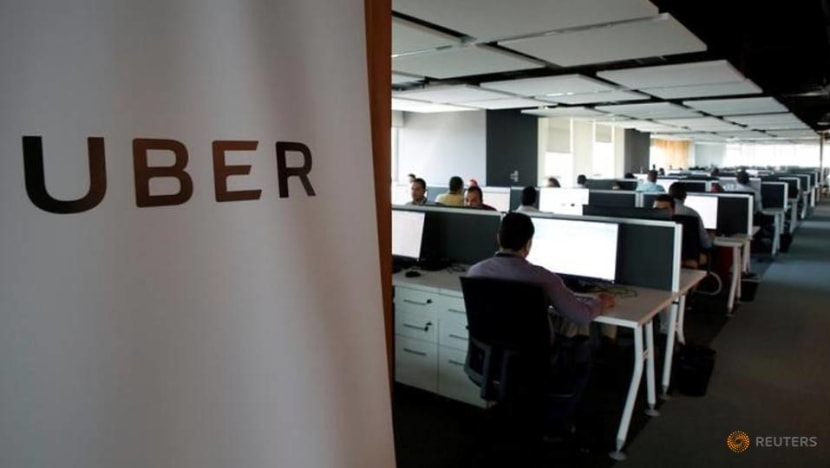 So what can regulators' objections do? Even if Grab complies with interim measures proposed by the CCCS, such as for Uber and Grab platforms to maintain independent pricing, pricing policies and products, how much competition can be preserved when only one competitor is left and the other competitor does not want to compete?
The CCCS may try to make the case that the move represents a collusion on the parts of Grab and Uber that undermines competition to delay the deal, but that would involve a lengthy, uncertain trial which still would not restore competition.
Where the other goal of authorities is ostensibly not to put Grab out of business because that would throw the ride-hailing industry into chaos to the detriment of consumers, the CCCS will have to walk a fine balance.
In building its case, Grab will likely point out that commuters and drivers have benefited greatly ever since the ride-hailing giants came into Singapore. And it would also not be realistic to expect Grab and Uber to continue losing millions or even billions of dollars on ride subsidies to compete with each other indefinitely until one of them leaves.  
There lies the problem – in regulating these ride-hailing giants in an industry with a market structure that naturally leads to less competition, how do authorities ensure they continue to deliver benefits to consumers?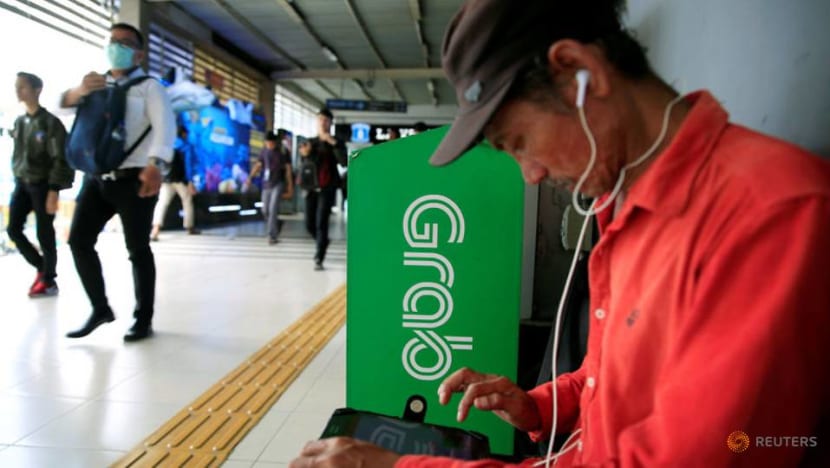 MOVE FASTER
For a start, the CCCS has to move faster. Due process is important but is there really a need to prove that the Grab-Uber merger has given Grab a dominant position in Singapore's ride-hailing industry? Did the CCCS not anticipate that one would exit sooner or later?
The disruption from Grab's outages this week has more than proven that point and surely we shouldn't be beholden to gathering data to have to prove this. Few would think the CCCS hasty if it had declared Grab a monopoly once the Grab-Uber merger was announced.
Furthermore, the CCCS has to better understand the ride-hailing giants. Its interim measures try to mitigate effects of the integration of Grab and Uber's businesses but in reality, that will not change anything.
The Grab-Uber merger is very asset-light even when compared to Uber's previous mergers with DiDi in China and Yandex in Russia, and is not dependent on the transfer of assets. If the Grab-Uber merger is a merger only in name, what is there for regulators to block?
Grab's main goal is to push Uber out of Southeast Asia before other rivals gain strength. Grab needs the crucial breathing space to launch other products and services so as to consolidate its position. 
Since Grab wants a speedy resolution to its regulator troubles, the CCCS should use that as a bargaining chip.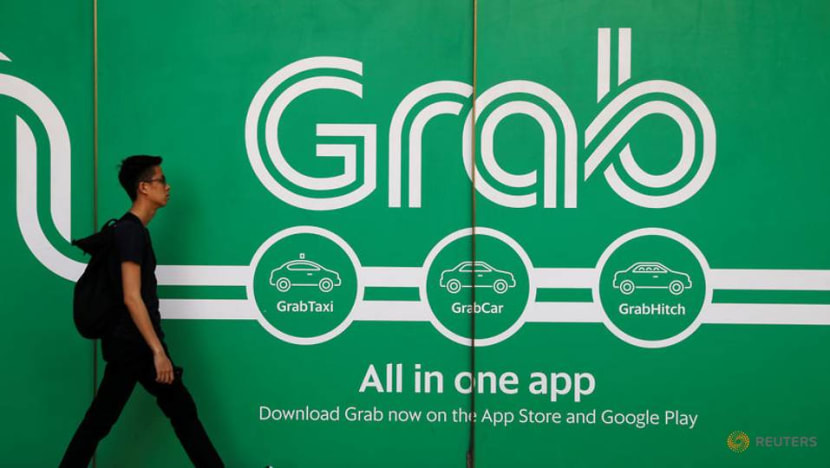 BEWARE PREDATORY PRICING
Then there is the issue of market contestability. Grab will try to depict the ride-hailing market as having low barriers of entry and argue regulators are worrying unnecessarily since new competition will emerge.
After all, homegrown carpooling app Ryde has already announced it will be launching a new private-hire car service two days after Grab confirmed the merger with Uber.
This notwithstanding, new competitors will have to tread carefully for fear of triggering a subsidy war that they cannot win. Grab has raised a US$2.5 billion war chest and long cultivated a fearsome reputation of being unafraid of losing money to protect its market share.
Even as it benefits passengers in the short run, the CCCS has to prevent the ride-hailing giants from using ride subsidies as a form of predatory pricing to eliminate nascent competition.
IMPLEMENT A REGULATORY FRAMEWORK TO PRESERVE SERVICE STANDARDS
The CCCS was on the right track when it tried to get Grab to maintain pre-merger pricing. But it should go further in demanding that Grab provides ride-trip data such as availability rates, waiting times, driver compensation to ensure service standards are not falling and there should be penalties if Grab fails to meet those standards.
The Civil Aviation Authority of Singapore has implemented an Airport Economic Regulatory framework to ensure competitive pricing and high service levels at Changi Airport. That can offer a blueprint to work off from.
Ride-hailing giants have become an integral part of our transportation systems and like any systematically important companies, they should be regulated as such.
Another example is the excellent job done by the Monetary Authority of Singapore in regulating banks and financial institutions. Perhaps some lessons can be drawn from MAS's expertise.
While these temporary solutions are imperfect and treat the symptoms rather than the root cause, they're probably more achievable than wishing Uber come back to compete with Grab or empty threats to put Grab out of business.
So long as consumers continue to benefit, this is a decent starting point until a better solution presents itself. 

Corrine Png is CEO of Crucial Perspective, an independent transport equities research firm. She was formerly Head of Asia-Pacific Transportation Research at J.P. Morgan and her research coverage included thirteen countries in the Asia Pacific over the past seventeen years.