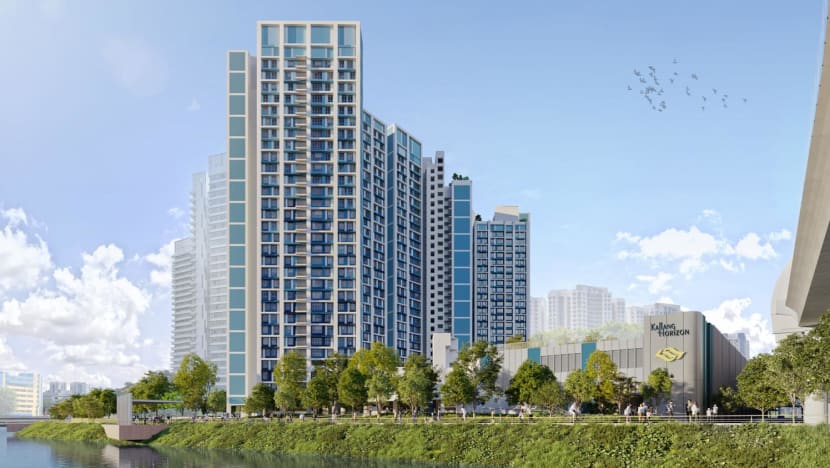 SINGAPORE: The number of applicants for Build-To-Order (BTO) flats fell in the latest sales exercise, which means that first-time applicants would have a higher chance of getting a flat.
However, there were more than 25,000 applicants for Sales of Balance (SBF) flats, indicating continued strong demand for new flats.
In total, there were 49,912 applicants vying for flats in the November sales exercise, which closed on Dec 1. Of these, 24,562 applied for BTO flats and 25,350 applied for Sales of Balance flats.
The number of BTO flat applicants in November was lower than the 39,136 during the last launch in August. There were no SBF flats offered in the August launch.
Sales of Balance flats are unsold units from previous launches or developments and are usually completed faster, or already completed.
Ms Christine Sun, senior vice president of research and analytics at OrangeTee & Tie, noted that more applicants applied for SBF units than BTO flats this time round.
This was despite there being far fewer SBF flats. There were 1,071 SBF flats and 9,655 BTO flats in the November launch. The overall application rate for SBF units is 23.7, which is much higher than the 2.5 for BTO flats.
Ms Sun said that this is the lowest overall BTO application rate since September 2019 with an application ratio of 2.1.
"This may indicate that the completion period of flats remains a key consideration for buyers since demand is higher for SBF units," she said.
HIGHER CHANCE OF GETTING A FLAT
With more BTO units offered and fewer applicants, those applying for BTO flats this time are likely to have a higher chance of success. This is particularly for first-time applicants, as the majority of the flats are set aside for them.
Ms Sun said that the decrease in applicants may be attributed to a few reasons, such as demand being diverted to the SBF units and many Singaporeans having bought new flats over the past few launches.
"Some may have held back their purchases as they intend to buy a completed home in the secondary market, with resale prices possibly falling after the cooling measures," she said.
She added that limited options were available since most BTO flats in non-mature estates were in Yishun and Tengah.
For mature estates, there were launches in Kallang and Queenstown. The Kallang project and two of the Queenstown projects are under the Prime Location Housing (PLH) scheme which has a 10-year minimum occupation period, and more stringent selling criteria.
Future owners of PLH flats also have to return a percentage of the unit's resale price to HDB.
Nonetheless, the BTO launches in Kallang/Whampoa and Queenstown attracted the most applicants with 5,111 applying for units in Kallang Horizon, and 6,209 going for flats in Ghim Moh Natura, Queensway Canopy and Ulu Pandan Banks.
Of the three projects in Queenstown, only Queensway Canopy is not under the PLH scheme.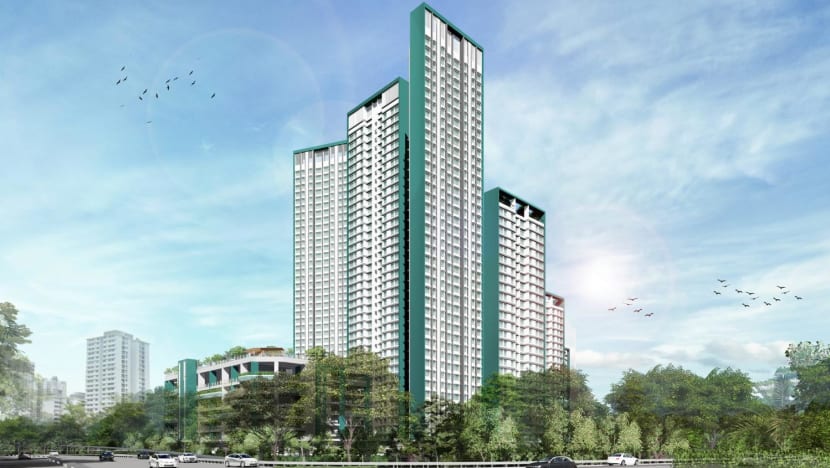 But with only 477 flats on offer in Kallang, and 3,030 in the three Queenstown estates, the overall application rate for Kallang is much higher. The application rate for four-room flats in Kallang is 11.3, while it is 2.3 for Queenstown.
Those applying for three-room flats in Queenstown are assured of a unit as the rate is below 1 (0.9), while there are 7.6 applicants for each three-room flat in Kallang.
Tengah is also a popular choice, with 5,108 applicants. HDB has also said that Tengah projects will be ready sooner, with the shortest waiting time for this launch at about 3.3 years, or 40 months.
"We think the shorter waiting time of 40 months – the shortest among the BTO projects in this exercise – may be a key factor in its popularity with applicants," said Mr Ismail Gafoor, CEO of PropNex Realty.
"This perhaps indicates that some first-timers are prioritising getting the keys to their home as soon as possible, rather than the prospect of landing a flat in more central locations."
He added that some would-be applicants may have been put off by the long waiting times for PLH projects - which are the lengthiest among the projects offered this time.
Ulu Pandan Banks in Queenstown, for instance, would take almost six years to complete. The other estates in the launch, other than Tengah, have waiting times of between 4.4 to 5.6 years.
Mr Lee Sze Teck, senior director of research at Huttons, said that Tengah has consistently attracted many applicants for its sustainability theme and proximity to major employment centres in Jurong East Regional Centre and Jurong Innovation District.
He noted that the first executive condominium launch in Tengah Copen was sold out just a month after its launch.
In this launch, there were also only five-room flats offered in non-mature estates.
"Buyers were looking for larger units since the pandemic. The larger size gives them more flexibility to design their flat to accommodate both hybrid work and home-based learning," he said.
Mr Nicholas Mak, head of Research & Consultancy at ERA Realty, also said that many BTO applicants prefer larger flats, especially five-room flats. The application rates for five-room flats exceed that of four-room and smaller flats within the same project, he noted.
"This shows that the Government should provide more 5-room flats, in both mature and non-mature estates because many Singaporeans want larger flats."
The November sales exercise was the last BTO launch of the year. Over the year of 2022, the total number of applicants for new flats rose 16.3 per cent to 167,119, from 143,706 in 2021.
The number of applicants for BTO flats increased 22.6 per cent from 95,633 to 117,251 over the same period.
"The trends indicate that more Singaporeans are applying for new flats over the past year as new flats remain the most affordable housing option," said Ms Sun.
To meet demand, HDB has ramped up the number of flats, launching 23,184 BTO flats for sale in 2022. This is much higher than in previous years, when the number of BTO flats launched was about 16,000 to 17,000.
Including 3,023 SBF units and 911 flats offered via open booking, HDB has offered a total of 27,118 flats this year.