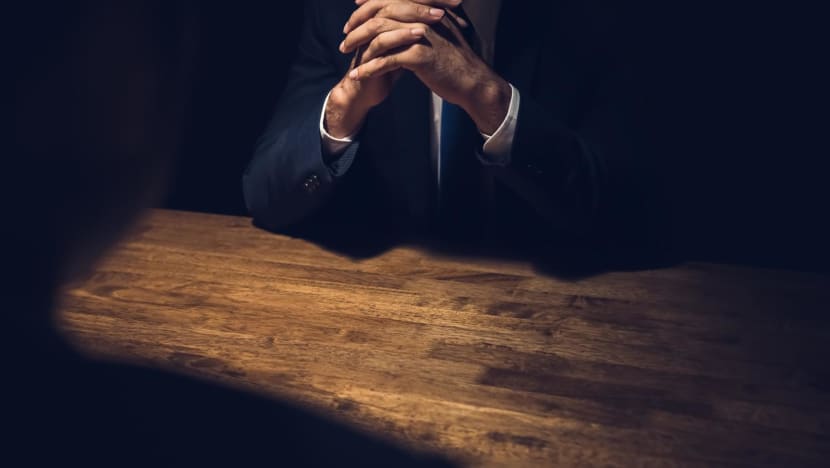 SINGAPORE: In situations when a person is suspected to be radicalised, the Internal Security Department (ISD) said on Thursday (Mar 17) that it will conduct multiple interviews and run psychological assessments to evaluate if the individual is a security threat. 
This is part of ISD's investigations into possible cases of radicalisation and takes into account any suspected signs of radicalisation displayed by a person.
In the case of 37-year-old Fadhil Yusop, the man who was charged with voluntarily causing hurt after he was seen wielding a sword and hitting a man at Buangkok, ISD said that "preliminary investigations thus far do not suggest that it is an act of terror". 
The agency added that it will continue to work with the police on the investigations and provide an update in due course.
Following news that ISD had investigated Fadhil twice - once in 2016 and again in 2020 - and assessed that he was not radicalised, some people queried on social media how the authorities go about reaching that conclusion in such situations. 
Responding to CNA's queries, ISD said in situations where indications of radicalisation are detected, it will conduct interviews with the suspect and those around him or her to gather further information.
Psychological assessments may also be done where relevant to evaluate the person's "propensity for violence" and vulnerability to radical influences. 
"Based on the information obtained through various channels, an assessment will then be made on the security threat the person poses," said ISD. 
The agency added that it is unable to provide specifics due to operation sensitivities and the unique circumstances of each case. 
In 2016, Fadhil was investigated for sharing images online of militant groups such as HAMAS' Izz ad-Din Al-Qassam Brigades. He was given a written warning for his social media posts as "there was no indication that he was radicalised or intended to engage in armed violence," said ISD in a statement on Tuesday.
Four years later, he was arrested by the police after approaching the Imam at Masjid Al-Mawaddah with a knife. 
"ISD's joint investigations with police at the time did not suggest that Fadhil's attack was terrorism-related," the agency said, adding that Fadhil was referred for religious counselling after this incident "as a matter of precaution".
SUSPECTED SIGNS OF RADICALISATION
As part of ISD's investigations into possible cases of radicalisation, the agency will establish if there is a basis to suspect that a person may be radicalised. 
This takes into account any suspected signs of radicalisation displayed by the person, such as: 
Frequently surfing radical websites 
Posting or sharing extremist views on social media platforms, such as expressing support or admiration for terrorists or terrorist groups, as well as the use of violence
Sharing their extremist views with friends and relatives
Making remarks that promote ill-will or hatred towards people of other races or religions
Expressing intent to participate in acts of violence overseas or in Singapore, inciting others to participate in acts of violence, or both. 
"We will not hesitate to take firm action against any person who is radicalised and/or have engaged in terrorist conduct," said ISD. 
This includes anyone who supports, promotes, undertakes or makes preparations to undertake armed violence, regardless of how they rationalise such violence, the agency added. 
ISD also works in close partnership with other public agencies and community partners in countering security threats, including suspected radicalisation cases, it said. 
For example, the agency may refer cases to other public agencies for parallel investigations and follow-ups, if there are indications that the individual may have committed other offences. 
ISD may also work with other public agencies and community partners to tailor suitable interventions for the individual, such as counselling.