NCMP Leong Mun Wai apologises in Parliament for Facebook comments that 'impugn' Speaker, parliamentary processes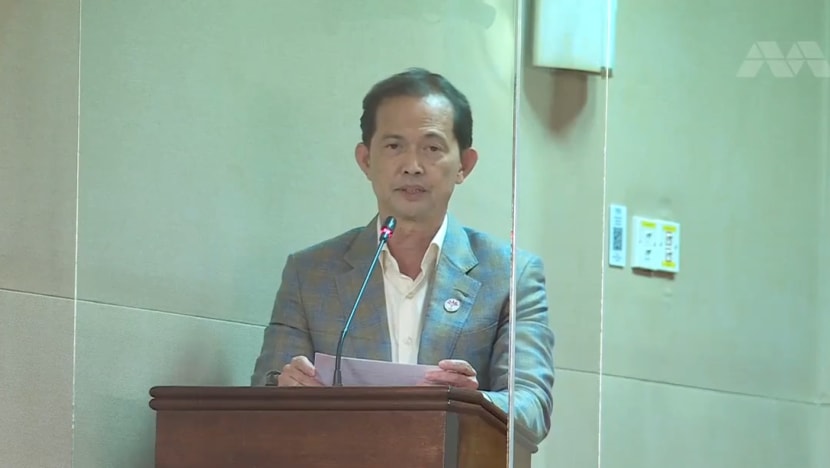 SINGAPORE: Non-Constituency Member of Parliament Leong Mun Wai (PSP) apologised on Tuesday (Mar 8) evening for a post and comments on Facebook accusing the Speaker of Parliament Tan Chuan-Jin of not letting him speak in Parliament.
Mr Leong has also taken down the post and comments, complying with a request from Deputy Leader of the House Zaqy Mohamad.
At the close of the Parliament sitting on Tuesday, Mr Leong made a personal explanation as to why he put up the comments and post on Facebook.
He said that during the Manpower Ministry's Committee of Supply debate, he had hoped to ask Manpower Minister Tan See Leng "a very important point" about the "displacement of Singaporean PMETs (professionals, managers, executives, and technicians)".
"It was not my intent to impugn the Speaker or the parliamentary processes but in my social media post I was trying to highlight that some amount of discretion and flexibility with the standing orders will go a long way in enhancing our discussion in this House," he said.
He apologised, saying: "But today, I would like to sincerely and unreservedly apologise to the Speaker and this House for my Facebook comments of 12.52pm and 12.53pm on Mar 7, 2022, and the video I posted at 6.55pm on Mar 7, 2022, and the statements therein which impugn the Speaker and the processes of the Parliament."
Mr Leong added that he took the post down at 5.30pm on Tuesday, withdrew what he said in them, and undertook "not to repeat such words".
"I acknowledge that I did not set out all the facts in my post and thus gave a misleading impression," he said.
He also confirmed that he would post the apology on Facebook.
After the apology, Mr Zaqy said that Parliament has developed a set of procedures and practices to guide MPs on debating important issues that affect Singapore and Singaporeans "in an effective and efficient manner".
He highlighted that in other jurisdictions, there are examples where such procedural rules are used to prevent or frustrate the government of the day from carrying out its proper functions.
"It would be completely contrary to our interests for this to occur in this House. The rules have been designed and finetuned over the years and have worked in ensuring that important issues to us are brought up before the House and robustly debated, or allowing business to be completed without undue delay," he said.
Mr Zaqy added that more than 600 "cuts" - a symbolic way for MPs to raise their concerns about a ministry's plans and programmes - were filed at this year's Committee of Supply debates.
"We're looking at more than 50 hours of debate. So I don't think anyone can reasonably say that the Budget was not extensively debated. There are also avenues for issues to be raised in subsequent sittings," he said.
"I therefore hope that members would bear this in mind and remember that we are all representatives of this House, and we should resist any attempt to lower the standing or dignity of this House."
He added that all MPs "play a part in ensuring that robust debate" can take place in Parliament and that it "remains a trusted and respected institution".
He concluded by saying that he accepted Mr Leong's apology.