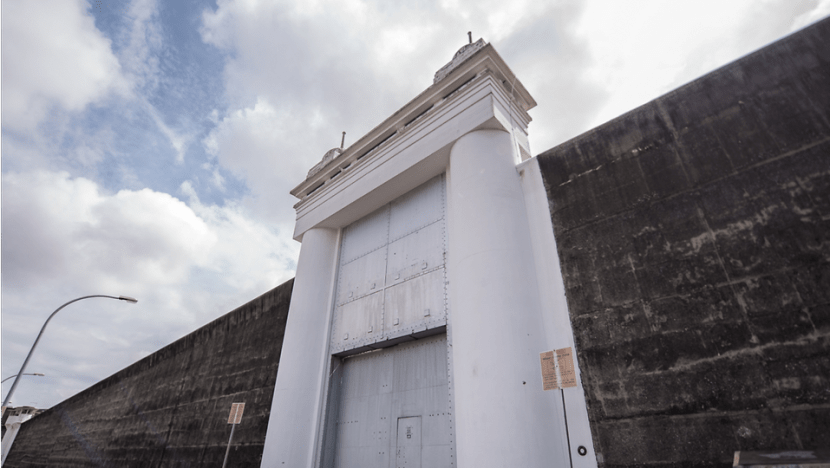 SINGAPORE: Singapore reported 226 new COVID-19 cases as of noon on Monday (Aug 3), including one in the community and nine imported cases, said the Ministry of Health (MOH).
This brings the total number of cases in the country to 53,051.
The sole community case reported on Monday is a prison inmate on a short-term visit pass who had arrived in Singapore before the implementation of border measures, said MOH.
The inmate is a 26-year-old Sri Lankan man who tested positive for COVID-19 on Sunday.
Prior to his current admission, he had served an earlier sentence in prison, the health ministry said. As part of the Singapore Prison Service's (SPS) proactive screening of inmates, he tested negative for COVID-19 when he was swabbed on his entry and exit on Jul 2 and Jul 22 respectively.
After he was readmitted to Changi Prison on Jul 30, he was segregated from the general inmate population and tested again for COVID-19, even though he was asymptomatic. His test came back positive on Sunday.
He is currently unlinked to other cases.
"Epidemiological investigations of the case are in progress. In the meantime, all the identified close contacts have been isolated and placed on quarantine, and will be tested at the start and end of their quarantine period so that we can detect asymptomatic cases," said MOH.
CNA has approached SPS for more information.
NINE IMPORTED CASES
Nine imported cases were placed on stay-home notices upon arrival in Singapore and were serving their notices at dedicated facilities. 
Of the imported cases, one is a permanent resident - a 40-year-old man who returned to Singapore from India on Jul 22.
Three of the imported cases were work pass holders who are currently employed in Singapore and had arrived from India and Japan on Jul 22. Another two more imported cases were work permit holders who arrived from India and Philippines on the same day.

The remaining three cases were dependant's pass holders who arrived from India on Jul 20 and Jul 22 - a one-year-old boy and two 28-year-old women.
Of the 226 new cases reported on Monday, 216 cases were work permit holders residing in foreign worker dormitories.
Clusters at Keppel Shipyard (51 Pioneer Sector 1) and Paya Lebar Quarter Tower 2 (1 Paya Lebar Link) were declared closed by MOH as no more cases were linked to those clusters for 28 days.
MORE PATIENTS DISCHARGED
As of Monday, 253 more COVID-19 patients have been discharged from hospitals or community isolation facilities.
"In all, 47,179 have fully recovered from the infection and have been discharged from hospitals or community care facilities," said MOH.
Currently, 115 cases are still in hospital, and most are stable or improving. One is in a critical condition in the intensive care unit.
There are 5,730 cases isolated and cared for community facilities. These are people who have mild symptoms, or are clinically well but still test positive for COVID-19.
Twenty-seven people have died from complications due to COVID-19.
PREVIOUS COVID-19 CASES AT CHANGI PRISON
Another inmate, a 21-year-old Sri Lankan, was reported as a COVID-19 case on Jun 19. He was sentenced to jail and caning on Jun 12 for overstaying, after arriving in Singapore on a social visit pass on Jan 10, the SPS said last month.
The man was admitted to Changi Prison on Jun 6, at which point he tested negative for the disease. He was later detected to have COVID-19 on Jun 18.
The prison service said that he had no links to four earlier COVID-19 cases at Changi Prison. The four earlier cases comprise of three inmates from different cohorts and a staff nurse from SPS' medical service provider.
Starting from Aug 11, travellers entering Singapore who are serving their stay-home notice outside of dedicated facilities will have to wear an electronic monitoring device throughout the 14-day period.
This was announced in a joint press release by the Immigration and Checkpoints Authority (ICA), Ministry of Manpower (MOM) and Ministry of Education (MOE) on Monday.
This will apply to all travellers including Singaporeans, permanent residents, long-term pass holders, work pass holders and their dependents, the ministries said, adding that only those aged 12 and below will be exempt.
The device will be issued upon arrival at the checkpoints and must be activated when they have reached their place of residence.
If the device is not activated as required, the authorities will follow up to determine the traveller's location, and assist to resolve any technical difficulties, or take enforcement action, as the case may be.
Any attempt to leave the place of residence or tamper with the device will trigger an alert to the authorities, who will conduct investigations, except when the person is leaving to take the COVID-19 swab test.
Those who are caught flouting the stay-home notice requirements or tampering with the device may be fined up to S$10,000 and jailed up to six months. 
Foreigners may also have their permits and passes revoked or the validity shortened.
Download our app or subscribe to our Telegram channel for the latest updates on the coronavirus outbreak: https://cna.asia/telegram