Median wait time for admission to hospital wards has gone up to 7.2 hours: MOH
The Health Ministry says that patients will be treated while they wait to be admitted.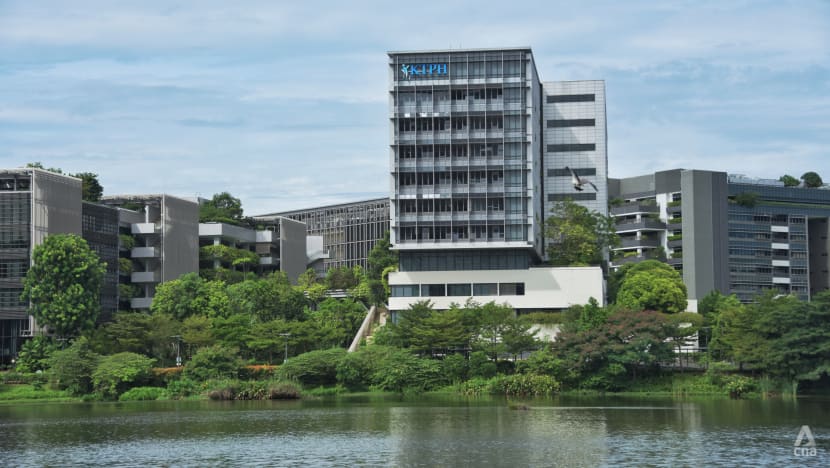 SINGAPORE: With hospital emergency departments seeing higher volumes of patients over the past two weeks, the median waiting time for admission to wards has risen from about five hours to 7.2 hours, the Ministry of Health (MOH) said on Tuesday (Apr 25).
The volumes of COVID-19 and non-COVID patients have both increased, MOH said, adding that some hospitals have longer wait times than others.
"The root cause, as explained recently by (Health) Minister Ong Ye Kung in parliament on Mar 21, 2023, is that we have many more patients with more complex medical needs, often older, who needed longer hospital stays," the ministry said in response to a CNA query.
"This contributed to higher bed utilisation, which slowed the flow of patients from emergency departments to hospital wards."
MOH said that patients will be treated while they wait to be admitted.
"Our public hospitals will activate inpatient teams to start investigations and treatment for patients in the emergency departments while awaiting admission into the hospital," the ministry said.
"If urgent care is required, these patients may have surgery done in the operating theatre or have urgent treatments performed elsewhere in the hospital, even before the ward bed is made available."
According to data on the MOH website for the week from Apr 9 to Apr 15, median waiting times exceeded 24 hours at three hospitals at one stage. However, they had dropped by the end of the week to range between two hours and 12 hours.
Daily bed occupancy rates ranged between 80 per cent and 100 per cent during this period, the MOH website showed.
"UNIQUE AND EXTRANEOUS FACTORS"
Khoo Teck Puat Hospital (KTPH) saw the longest median waiting time during that week – close to 30 hours on Apr 10 – and also had a 100 per cent daily bed occupancy rate for six of the seven days.
The hospital told CNA that it had been "experiencing heavy patient loads for the past few months", and it is continuing to prioritise those who have critical conditions.
"There are unique and extraneous factors which contribute to the longer waiting time for a bed in KTPH," a spokesperson for the hospital said.
"The opening of Woodlands Health was originally slated for 2022 to augment the growing needs of the northern part of Singapore, but the COVID-19 pandemic has delayed this.
"In the meantime, the demand for hospital beds continues to increase and is expected to grow."
The spokesperson added that the hospital is seeing more ill patients than before who arrive at the emergency department via ambulances and present "complex conditions and comorbidities".
"As a result, the average length of stay of our patients has increased, and those in the ED have to wait longer for beds to be made available," the spokesperson said.
The hospital has been taking steps to alleviate this.
"KTPH has put in place various measures in our emergency departments and our wards to better optimise our bed capacity and improve patient flow, without compromising safety and quality of care," the spokesperson said.
"We have expanded the capacity of our emergency departments to accommodate more patients, and redesigned our care protocols to right-site care and minimise unnecessary admission.
"We have also redeployed clinical staff from other areas to augment the emergency department staff, and patient care officers to attend to the needs of patients during their wait in the emergency department."
These measures have helped the hospital avoid hundreds of unnecessary admissions and saved thousands of bed days over the course of the year, the spokesperson said.
"We thank the public for their support and hope they can do their part by going to a GP clinic or polyclinic first rather than our emergency departments unless it's a medical emergency, so that we can focus our care for those who need medical care most urgently," the spokesperson added.
CREATING MORE BEDS, OFFERING ALTERNATIVE ARRANGEMENTS
Hospitals under the National University Health System (NUHS) – the National University Hospital, Ng Teng Fong General Hospital and Alexandra Hospital – have also been implementing measures to improve wait times, a spokesperson told CNA.
"For example, NUH has created additional beds by converting existing spaces and inpatient wards to help alleviate the high attendance and patient traffic, such as the new set-up of the second Acute Medical Unit," the spokesperson said.
"Operating hours of allied health support services, including radiology and physiotherapy, have also been extended during weekdays as well as over weekends to manage the increased workload."
At Ng Teng Fong General Hospital, more beds in the ambulatory ward for day surgery patients are being used for inpatients, while more basic care assistants have been recruited.
"Locum nurses have also been brought in to support patient care at the emergency department," the spokesperson said.
"Family members are engaged for caregiver training so that they can better care for patients when they are discharged home.
"Patients are also referred to community partners for follow-up support such as medication adherence and meals on wheels services."
Alexandra Hospital, which had the lowest median waiting times during the week of Apr 9 to Apr 15, has also been taking in patients from the other two NUHS hospitals.
Where clinically appropriate, NUHS hospitals have been offering alternative arrangements for their patients, such as teleconsultation, tele-rehabilitation, tele-monitoring, remote prescribing and delivery of medication, the spokesperson said.
"We seek the public's understanding that longer waiting time is expected at our emergency departments and priority will be given to patients with more serious conditions and who require admission," the spokesperson said.
"Only people with serious or life-threatening emergencies, such as chest pain, breathlessness and uncontrollable bleeding, should visit the emergency department as this allows those in need of emergency care to be attended to quickly and helps to preserve the hospital's capacity for those who truly need acute hospital care.
"We urge members of the public to visit their general practitioners or a 24-hour clinic for non-emergencies."
MORE BEDS ULTIMATELY NEEDED
In the long-term, the solution to long waiting times at hospitals in Singapore is the addition of beds, MOH said.
"Ultimately, the situation has to be resolved with more hospital capacity, the development of which has been delayed due to COVID-19," the ministry said.
"The Tan Tock Seng Hospital Integrated Care Hub, which will start operations in late 2023, will have an eventual capacity of 600 beds.
"In the meantime, when necessary, hospitals will defer non-urgent electives. They may also redeploy staff to areas of high demand. The public are also advised to visit general practitioners, polyclinics and urgent care centres instead of hospitals for non-life threatening conditions."
MOH has also been expanding the number of transitional care facilities to facilitate the discharging of medically stable patients.
"Programmes such as MIC@Home, GPFirst, teleconsultation and telemedicine will be ramped up to reduce demand at hospitals," the ministry said.